Wood Industry Market Leader: Steve Kincaid, Kincaid Furniture
October 15, 2010 | 5:12 pm CDT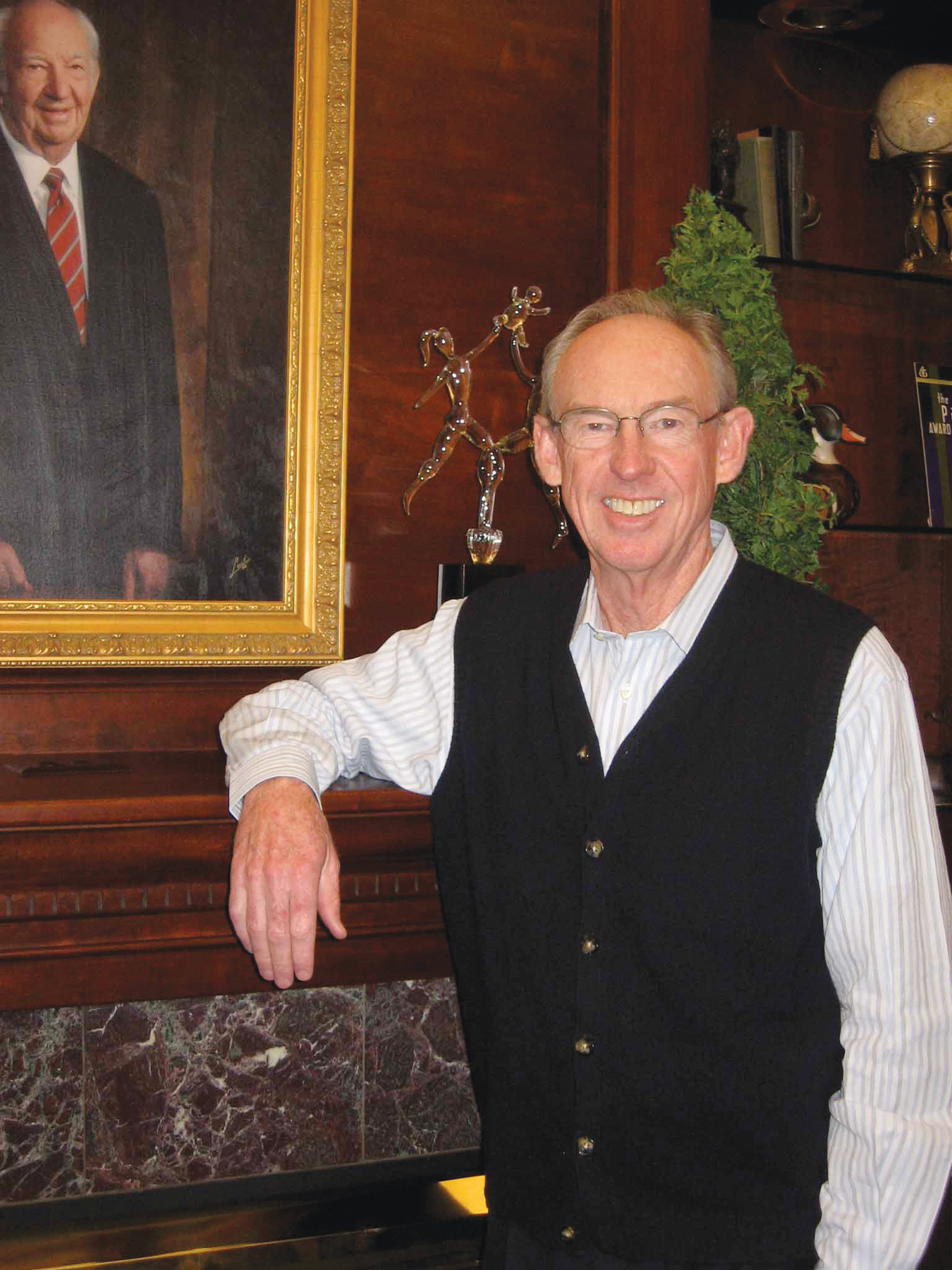 Like most solid wood residential furniture manufacturers, this past decade has brought new challenges to Steve Kincaid as he leads Kincaid Furniture in its success.

"Starting in 2001, the casegoods segment of the furniture industry began a rapid shift from the U.S. to Asia. This brought a new level of competition for the American manufacturers," he says. "Our strategy was to continue producing furniture domestically which fit our capabilities, while importing the more labor intensive items; giving us a blended business model. This has enabled us to provide fast delivery to our customers and maintain the high quality standard expected of our furniture. We also are proud that we manufacture over 70 percent of our product line in the U.S."
Kincaid says he is equally proud of the Hudson, NC-based firm's environmental initiatives which rank among the best in the industry. The 64-year-old Kincaid Furniture, a division of La-Z-Boy Inc., was one of the first to achieve the American Home Furnishings Alliance Enhancing Furniture's Environmental Culture and the first to achieve AHFA's Sustainable by Design accreditation. Also this past October, Kincaid Furniture introduced the first Eco3Home certified collection.

Kincaid adds the experience he has gained working at the company founded by his father and grandfather, has been unsurpassed. "Working alongside great 'furniture men' was the best experience I could have imagined. Wade Kincaid, my father was a true furniture manufacturer. He had a limited formal education, but was one of the wisest people I have ever met."

Although he initially wanted to be a designer, Kincaid says he "quickly realized I did not have the necessary artistic skill to be much of a success" and switched his major to business. "But, I never considered not working in the industry."

Instead, he worked in every department at the company and spent eight years as a sales representative before moving into management. "Both of these experiences gave me a better understanding of the needs of furniture retailers and the capabilities of our manufacturing processes," he says.

And under Kincaid's direction, the company looks to achieve its goal as the leading solid wood furniture manufacturer/marketer. "Achieving this objective will require that we continue investing in our manufacturing facilities, offering furniture styles that evolve with the consumer tastes, and become better at marketing to the furniture retailer and the consumer," he says.
Quick Glimpse:
• Education: BS, Business Management, Appalachian State University
• Years at the company: 40
• Years in the industry: 40
• Words that best describe you: Compassionate about our employees, customers and company.
• The person you have tried to emulate in business and why: My father, J. Wade Kincaid, as he had a true passion for his company, the furniture industry and his community.
Have something to say? Share your thoughts with us in the comments below.