Vaughan-Bassett Chairman Honored for Furniture Industry Efforts
November 29, 2012 | 1:24 pm CST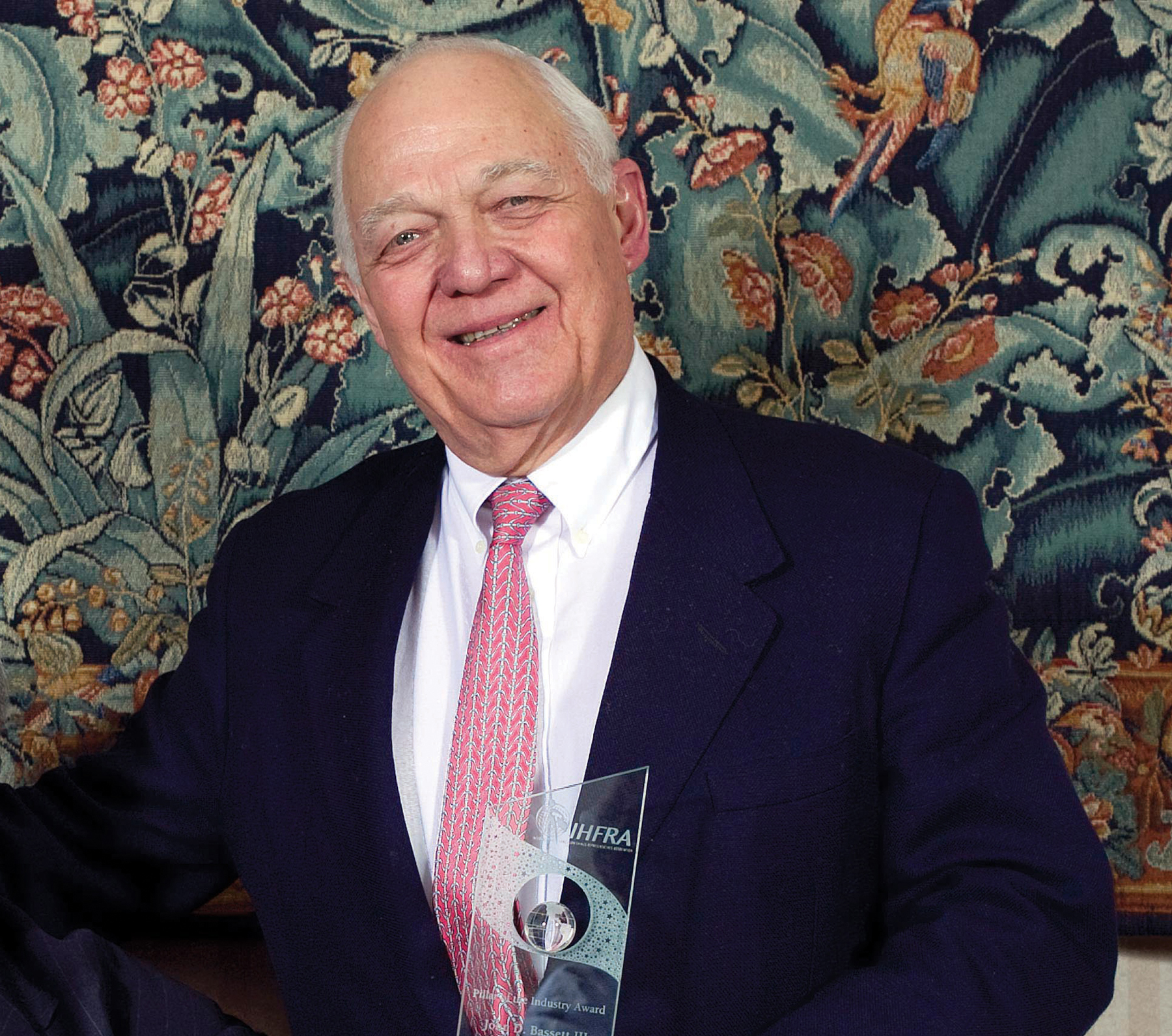 Growing up in a furniture dynasty, it was only natural that Vaughan-Bassett Chairman John Bassett III would embrace the wood products industry.
"My grandfather, John D. Bassett, was founder of Bassett Furniture Industries. My father was CEO of Bassett Furniture Industries. I was born and reared in the furniture industry," he says.
Bassett has also made his mark, and notes with pride that Vaughan-Bassett is the largest domestic producer of wood adult bedroom furniture. "I'm even more proud of all the people and associates who helped us reach that success," he says.
Also key among Bassett's achievements were his efforts in spearheading the bedroom furniture antidumping petition against China, which the American Furniture Manufacturers Committee for Legal Trade won in 2004. That victory helped spur a resurgence and pride in U.S. furniture manufacturing.
"We never lost faith in the ability of American workers to compete and succeed," he says.
The challenge now, "continues to be how we can compete in the global marketplace." Five guides Bassett has set out are:
• Attitude is everything. As furniture factories around Vaughan-Bassett closed down, Bassett was steadfast in his commitment — and confidence — to his company and employees. His mantra: "Why do we accept excuses for failure instead of seeking and demanding reasons to succeed?"
• For lessons in leadership, study Winston Churchill. Just as the prime minister of England stood firm in his refusal to surrender during WWII, Bassett has been steadfast in not succumbing to economic pressures.
• Be willing to improve and change, again and again and again.
• Don't panic. No good business decisions are made in panic, he says. Instead, keep the decision-making an informed and well researched process.
• Foster collaboration and teamwork. In other words, Bassett has been known to say, never ask more of employees than you would of yourself or executive team.
For his years of exemplary leadership at his company, and for his efforts on behalf of the residential furniture industry, Bassett has been recognized as a 2012 Wood Industry Market Leader by Wood & Wood Products magazine.
Bassett's sons Wyatt, CEO, and Doug, president, are continuing the family legacy at the sustainable furniture manufacturer. And while John enjoys his role as chairman at Vaughan-Bassett, he also looks forward to playing golf in his spare time.
Quick Glimpse
• Education: degree from Washington and Lee University
• Years at the company: 30
• Years in the industry: Over half a century!
• Words that best describe you: Don't be afraid of change.
• The best advice received: Don't quit.
• The person you have tried to emulate in business and why: Clyde Hooker. He was the only Level 5 leader I ever knew in this industry.
Read more about the 2012 Wood Industry Market Leaders
Wood Industry 2012 Market Leaders - Intro
Bill Barton, President & CEO of California Closets
John Bassett, Chairman of Vaughan-Bassett Furniture Co.
Robert Gronlund, Chairman & CEO of Wood-Mode Inc.
Edmund 'Bud' Klipa, GM/Wood Division, Steelcase Inc.
Matt Lundahl, COO of Meyer & Lundahl
Christine Marvin, Director of Marketing, Marvin Windows and Doors
Eric Smith, President & CEO of Panel Processing Inc.
Bob Timberlake, Chairman of Bob Timberlake Inc.
Have something to say? Share your thoughts with us in the comments below.