WOOD TAIWAN 2023 highlights sustainable value in April
February 23, 2023 | 9:27 am CST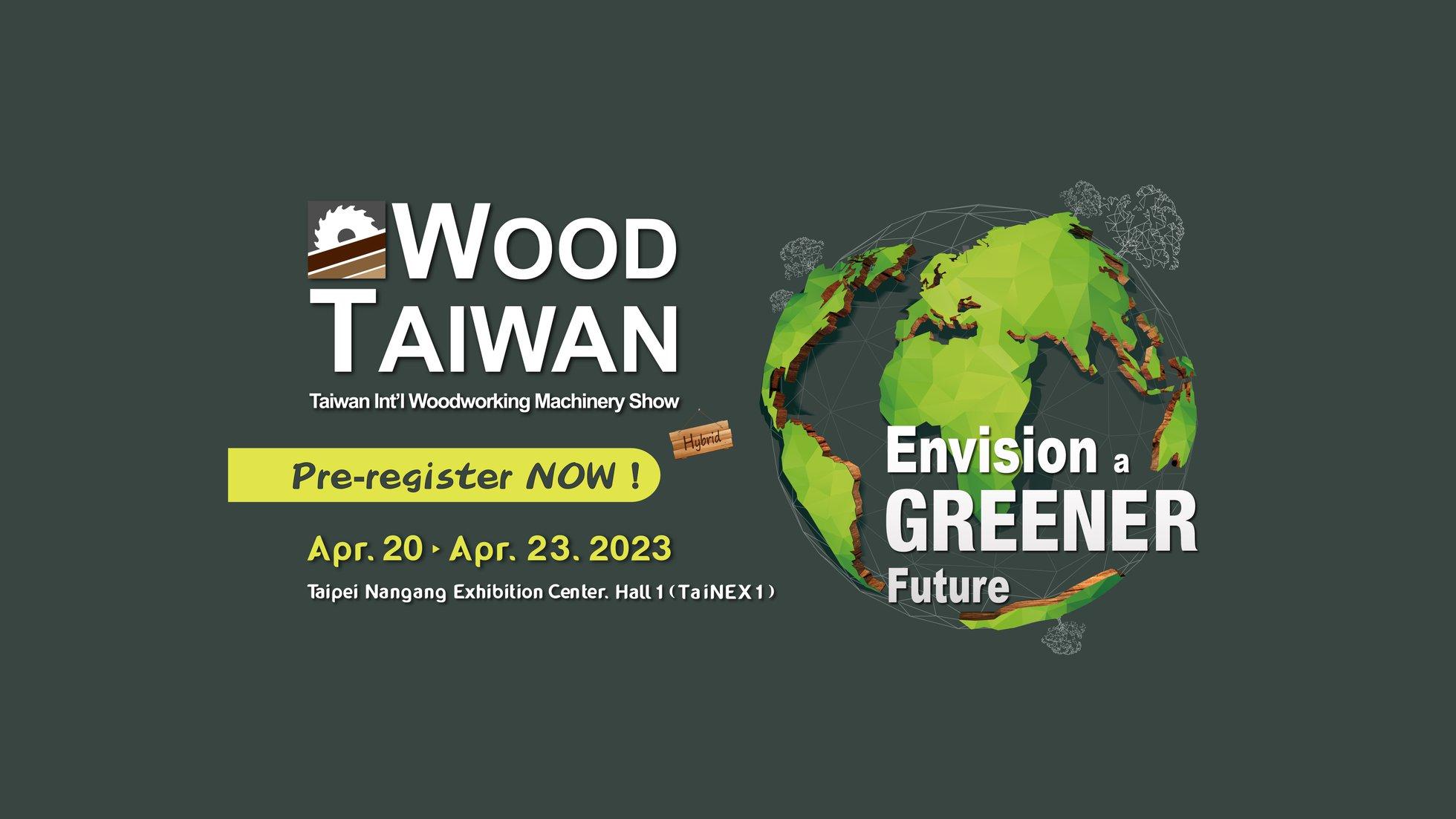 TAIPEI, Taiwan -- The Taiwan International Woodworking Machinery Show (WOOD TAIWAN) is back in action after a five-year hiatus. 
The show will take place from April 20 to 23, 2023, at the Taipei Nangang Exhibition Center Hall 1, showcasing an extensive range of products from the wood industry's upstream, midstream, and downstream sector like wood processing equipment, components, hand tools, DIY woodworking, laser engraving, furniture hardware, software services, and wooden furniture. 
Taiwan is the fourth-largest exporter of woodworking machinery globally, with a solid and loyal customer base. International buyers who have not visited Taiwan in the past few years are showing an increased interest in attending the event. Buyers from Vietnam, Thailand, Japan, Indonesia, and Malaysia have confirmed their attendance for the April event. 
WOOD TAIWAN serves as a platform to connect with industry professionals, network, and gain valuable insights into the wood industry for Taiwan's wood processing industry, providing exhibitors with an opportunity to showcase their products and network with industry professionals. With a strong commitment to sustainability, WOOD TAIWAN exhibitors are demonstrating their dedication to creating a greener future through their innovative solutions.
One such exhibitor is Anderson, the largest exhibitor at this year's WOOD TAIWAN. Anderson's "Intelligent Board Cutting Production Line" is committed to reduce resource waste while providing efficient, low-error, high-accuracy, and user-friendly management solutions for furniture system cabinet panel manufacturers. 
CHENG KUANG's finger joint machine enables the use of waste materials for regeneration. The process, when combined with laminating machines, produces large pieces of board material, significantly increasing the utilization of wood.
Another exhibitor, Leadermac, is a globally renowned 4-side moulder manufacturer that has taken concrete steps towards implementing green energy and putting it into practical ESG action.
WOOD TAIWAN 2023 is set to be an exciting event, featuring top indicator manufacturers like CHAMP FOND, Innovator, KUANG YUNG, JUN SHIAU, TECHNIK, OAV, FURNIMATE, CARPENTER, XIANG JING, GAU JING, LIH WOEI, Siemens, and HOMAG, showcasing their latest R&D equipment. 
This year, WOOD TAIWAN also includes new areas like "Power Tools for Homemade DIY Woodworking," "Hardware Accessories & Plates," and "Wood for MOOD," with exhibitors like Taiwan Craft Research and Development Institute, LOOBEN, MUSHULIN, DongShanDesign, and FUNWOOD. By incorporating surrounding DIY tools and exquisite wood products, WOOD TAIWAN brings soft elements into the machinery exhibition and stimulating more exchanges.
TAITRA and TWMA, the organizers, will be launching various activities during WOOD TAIWAN 2023, such as guided tours, a Timber Construction Sustainability Forum, seminars on smart manufacturing and sustainability, Net Zero Consultation, and Wood Insight DIY. The exhibition is fully equipped in all aspects and is definitely worth exploring. Visitors can also receive a welcome gift and join the Taipei Biz Tour to enjoy their trip to Taipei during the exhibition.
For more information, or to register, click here.
Have something to say? Share your thoughts with us in the comments below.