WMIA Wooden Globe winners embrace technology, training
April 6, 2019 | 1:19 pm CDT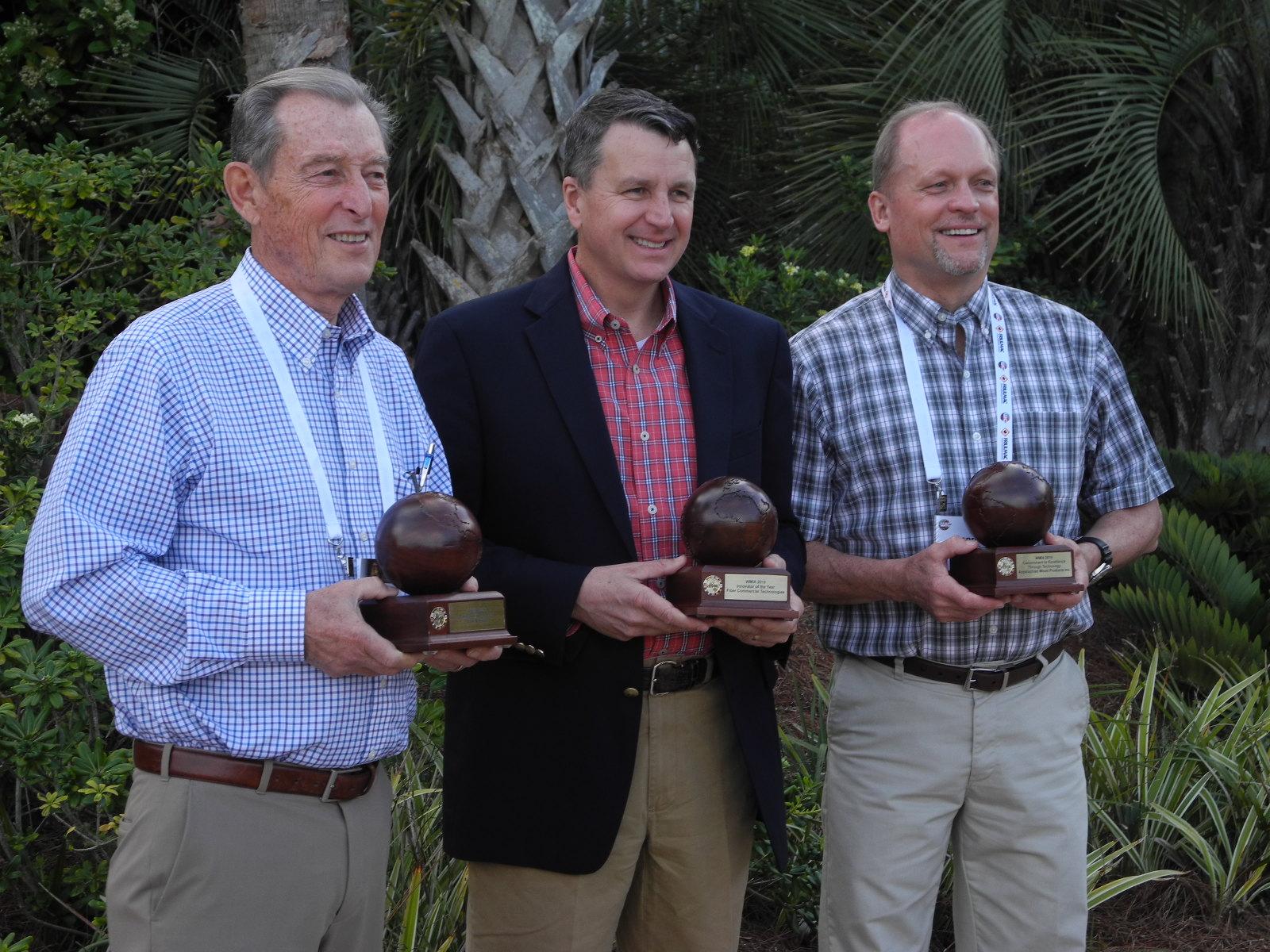 AMELIA ISLAND, Fla. – Winners of the WMIA Wooden Globe awards kept their companies current with technology and worked to help educate young people. The winners of the annual Woodworking Machinery Industry Association awards were announced during the Woodworking Industry Conference here.
Innovator of the Year was Darrell Turner, chief operating officer of Fiber Commercial Technologies LLC in Mankato, Minnesota. Turner described his company's process for making wood composite decking and railing, and its use of Weinig, Doucet and Mereen-Johnson equipment.
Turner's background led him to look for lowest-cost ways to address challenges. He is willing to spend money to automate, add material handling and operate with fewer employees, but believes startups should operate with no debt. Automation has to be easier to use, he believes.
Dennis McCahan, president of Appalachian Wood Products Inc. in Clearfield, Pennsylvania, received the Wooden Globe Commitment to Excellence through Technology award. McCahan described the company's journey through the recession and "10 years of dormancy" that followed.
Recognizing the need to update its manufacturing capability for cabinet doors, drawer fronts and framing, Appalachian Wood Products invested in technology, including a DMC widebelt sander and planer-sanders from SCM Group, Weinig gang saw system, and Timesavers planer-sanders.
The company maintains a large spare parts inventory to avoid downtime, and has had challenges in hiring new employees.
Mark Roberts of Mesa Community College and Chandler High School in Arizona was named Educator of the Year. Roberts taught vocational and technical classes in Mesa schools for many years, and sees the need for good technical education.
"(There is) a need to increase woodworking programming in high school," he said. "Students need to see woodworking as a possible career."
At Chandler High School, students make furniture, athletic awards and a woodworking yearbook.
Have something to say? Share your thoughts with us in the comments below.