Meet distributors at NAFCD-NBMDA convention
June 7, 2016 | 9:31 am CDT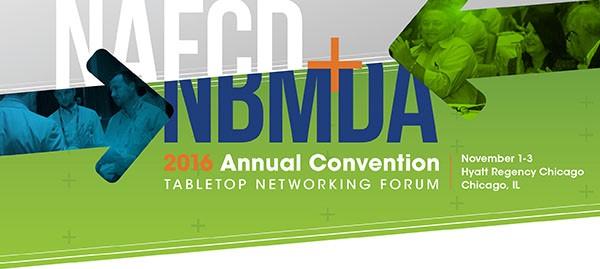 The 2016 NAFCD + NBMDA annual convention will be held November 1-3, 2016 at the Hyatt Regency Chicago. At the convention you have access to top distributors, manufacturers and service providers to establish new relationships, enhance your business strategy with insights from recognized business experts, and learn about what others are doing to run their businesses effectively. 
Held in conjunction with the convention is the 2016 Distribution Management University (DMU) for branch, operations, general and/or sales managers. Two days of exhibits are also planned. Go to www.distributorconvention.org for more information.
Have something to say? Share your thoughts with us in the comments below.