Luxury Home Builder Meets Luxury Hardware Manufacturer
June 23, 2017 | 1:02 am CDT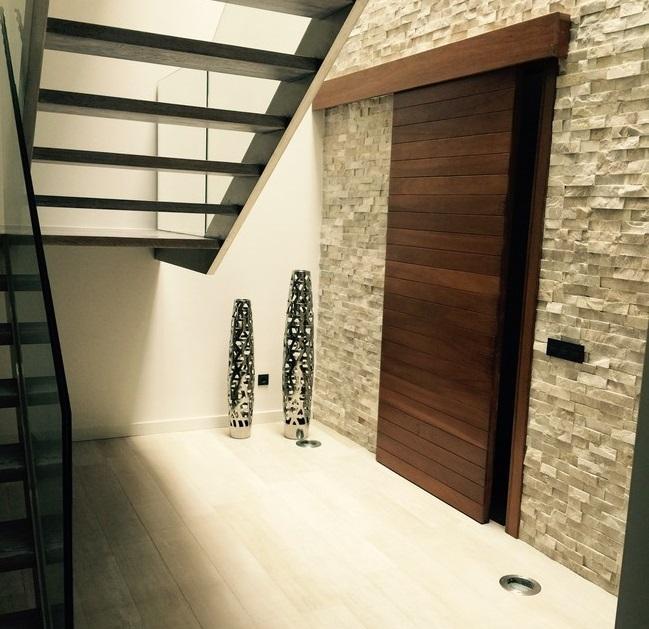 CARSON, Calif. - Sugatsune America Inc., manufacturer of high-quality hardware, contributed several innovative solutions in Method Homes', new Anatta Series Luxury home. The home was displayed last month at the L.A. Convention Center to show visitors of Dwell on Design how advances in construction and product technologies make it possible to build quality homes that are high performance, beautifully designed, and constructed in a streamline process.
"We are proud to be a part of Method Homes' 2017 Dwell on Design exhibit," said Curtis Nakamura, VP Sales and Marketing. "Method Homes' focus on building precision engineered, beautifully designed and sustainable homes resonate with Sugatsune's core values making it a perfect showcase for our products." 
The new Anatta Series home incorporates a variety of Sugatsune's latest door and cabinet opening systems as well as a selection of high quality stainless steel handles.  Ideal for those that want high-end performance, the SDR-RA80-SM surface mounted sliding door hardware system is designed to provide smooth action with a one-way or two-way soft-close feature that accentuates the system's precision movement.   In addition, Sugatsune's LIN-X450 lateral opening system provides users with unique styling while delivering full access to cabinets without sacrificing space.  Tying together high quality and modern designs, the home will be furnished with Sugatsune's 16 Series and DSI-4253 stainless steel handles.
With a heritage dating back to 1930 and established in 1982, Sugatsune America Inc. is ISO 9001 certified and has a rich tradition of manufacturing and distributing Japanese quality hardware, designed around universal design. Sugatsune America stocks over 6,000 unique parts in the U.S. to provide the highest level of service. LAMP® is a registered trademark of Sugatsune Kogyo, Inc
Have something to say? Share your thoughts with us in the comments below.