Lockdowel, Laguna Tools, Cabinet Vision, Allmoxy Design-to-Delivery workshop: Feb. 23 -24
February 8, 2017 | 6:51 pm UTC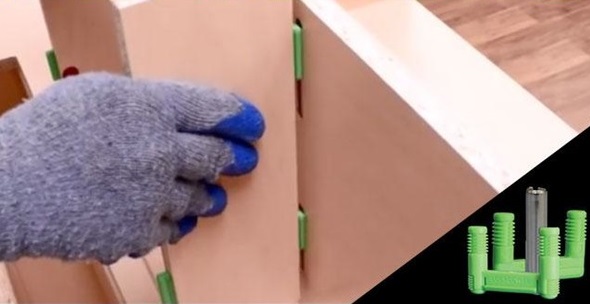 IRVINE, Calif.   – Lockdowel, Laguna Tools, Cabinet Vision and Allmoxy will host a  free Design‐to‐Delivery Workshop February 23 and February 24, 2017 at the Laguna Tools headquarters in Irvine, California.
Participants will see how cabinet, furniture and display production can be streamlined from point-of-sale to manufacturing and assembly.
"Collectively these companies are changing the way cabinets are sold, manufactured and built," Dick Brown, Lockdowel's Chief Operating Officer says "The Allmoxy-Cabinet Vision integration provides point-of-sale to manufacturing and delivery automation.  Manufacturing and assembly can be sped up with the tool-less, glue-less Lockdowel fastening system, and the Laguna Tools Lockdowel automatic drilling and fastener inserting machine simplifies and accelerates cabinet manufacturing."

Both repeated days of the workshop will be divided into four-hour sessions where representatives will demonstrate Allmoxy‐Cabinet Vision integration, the Lockdowel Lean Manufacturing Processs, and Laguna Tools' new Lockdowel automatic drilling and fastener insertion machine.  "These will be hands‐on sessions where participants will learn how to create a lean manufacturing production environment that saves significant time and money," Brown says. Lockdowel, which started in 2011,  manufactures a line of metal and plastic fasteners, drawer slides and hinges designed to facilitate fast assembly of cabinets, closets, furniture, and more. Learn more at http://lockdowel.com/

Interested participants can sign‐up for either of the Workshops by going to the Lockdowel, Laguna Tools, Cabinet Vision or Allmoxy website or clicking on this link:  https://www.eventbrite.com/e/cabinet-industry-revolutionized-tickets-30557180349

 
 
Have something to say? Share your thoughts with us in the comments below.