Lockdowel, Allmoxy, Cabinet Vision featured at Laguna open house Feb. 23-24
February 21, 2017 | 12:52 pm CST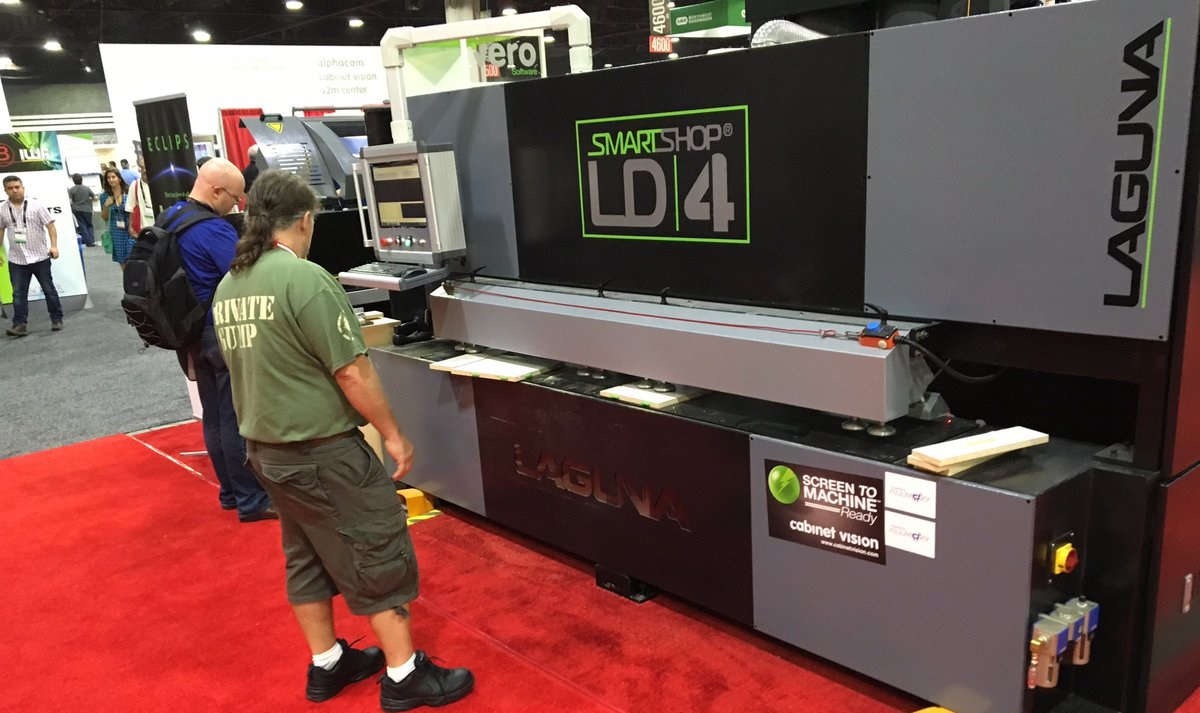 IRVINE, Ca. – Laguna Tools will hold a "Cabinet Industry Revolutionized" open house February 23-24 at its facility in Irvine, California. Featured participants include fastenings specialist Lockdowel, business solutions provider Allmoxy, and Cabinet Vision by Vero Software.
Delivered at the open house will be demonstrations of automation from design to delivery, including the implementation of a fully-automated system without data redundancy. Designed to help participants attain optimal profitability, the event will highlight automation for error reduction and increased productivity.
Event hosts will cover the topics of online sales and bids, office automation, payment collection, customer service, supply management, employee management, and business monitoring. Allmoxy and Cabinet Vision with Lockdowel Construction will be demonstrated on a Laguna CNC router, a Laguna LD Drill, and a CNC dowel machine.
Attendees will also see firsthand how Lockdowel Lean Manufacturing reduces operational, manufacturing, delivery and assembly costs in a CNC environment by utilizing the Cabinet Vision, Allmoxy, and Laguna CNC solutions.
Have something to say? Share your thoughts with us in the comments below.