ICFF 2016 furniture show sees record attendance
May 19, 2016 | 12:18 pm CDT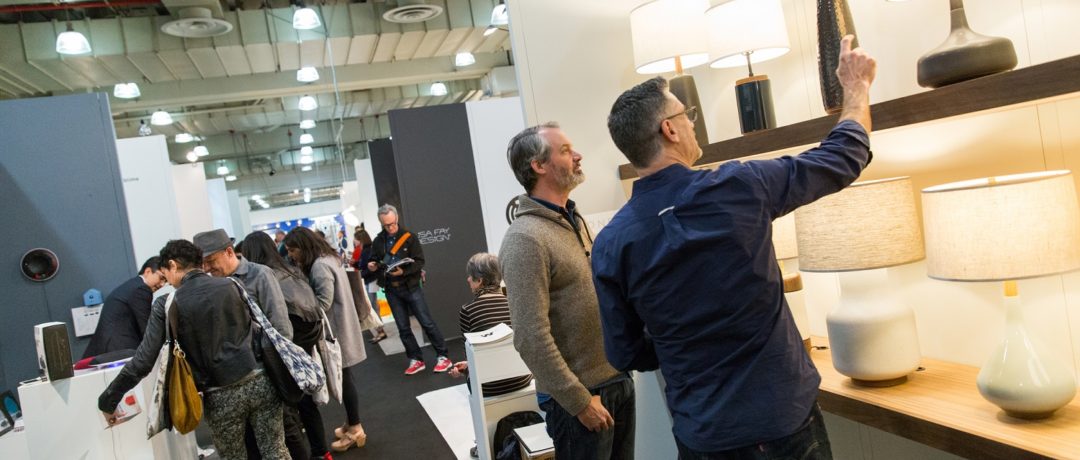 NEW YORK CITY - ICFF NYC saw a record number of attendees visit the Jacob K. Javits Center, May 14-17 for the show's 2016 edition. The show also welcomed more than 130 new exhibitors and 587 returning brands and pavilions, delivering a 30 percent larger footprint.
"The 2016 edition of ICFF NYC exceeded all of our expectations," said Kevin O'Keefe, ICFF show director. "Attendance increased by 6 percent to over 35,000 industry trade professionals, and the feedback on the quality of buyer and specifier meetings has been extremely positive. The expanded fair, with its new features and larger scale, were a hit with attendees, as were the Best of NYCxDESIGN Awards at MoMA, which we know will return bigger and better in 2017."
The annual North American expo, now in its 28th year, focuses on showcasing the best in contemporary design. This year was the biggest year for the event – featuring 165,000 sq. ft. of exhibition space and attracting more than 35,000 industry professionals.
Discovering and awarding design
ICFF Studio, a collaboration between Bernhardt Design and ICFF NYC, celebrates original and uncommon products submitted by designers from around the world. Additionally, ICFF and Interior Design Magazine collaborated to present the ICFF NYC Emerging Design Pavilions, featuring the work of up-and-coming global designers from France, Japan, Brazil, Italy, Portugal, Austria, the Philippines and Spain as well as the New York Furniture Society.
---
Two award programs celebrated the "best" design at the Fair and around NYC - the ICFF Editors' Awards and the Best of NYCxDESIGN Awards. ICFF awarded a total of 12 prizes – 11 for product design and one to the school demonstrating the best exhibition in the ICFF Schools pavilion.
Interior Design magazine and ICFF also presented the first annual Best of NYCxDESIGN Awards, rewarding excellence in design achievement from the over 500 events that comprise NYCxDESIGN Week. Submissions were open to all fairs, exhibitors and design firms, and the winners were announced prior to opening night.
Education
The second level of ICFF hosted on-the-floor ICFF Talks, designed to stimulate the creative conversation between designers, brands and industry leaders. Twelve panel discussions and presentations made up the programming.
ICFF education partner, the American Society of Interior Designers (ASID), offered CEU approved programs throughout the show, including panel discussions and education sessions geared towards design professionals.
Heading to Miami
A sister show will be held in Miami October 5-6 at the Miami Beach Convention Center. Registration opens June 28.
Have something to say? Share your thoughts with us in the comments below.