ETO Doors to launch 20-minute-rated wood fire doors at IBS 2016
January 7, 2016 | 12:37 pm CST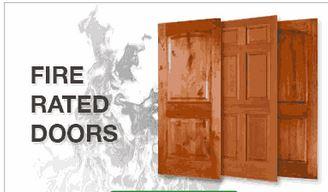 LAS VEGAS, Nev. - ETO Doors, a custom door manufacturer based in Los Angeles, says it will  debut a new line of modern 20 minute fire doors, exhibiting the new line along with its exterior and interior doors at the 2016 IBS event in Las Vegas. ETO Doors are frequently used by national hotel chains.
ETO Doors specializes in doors made for home or commercial use, including the hospitality industry and office buildings. 

"We're proud to debut a new line of interior and exterior doors for 2016," said Tal Hassid, president and CEO of ETO Doors, "We also wanted the International Builder's Show to be the first group to see our 20 minute fire door up close. It's something our team is quite proud of."

IBS will occupy 400,000 net square feet, and feature more than 1,300 manufacturers, suppliers and contractors. One of the focuses this year will be on energy efficiency, something ETO Doors understands well. Many of the interior door styles that will be on exhibit are insulated against heat loss, and the wood used in their manufacture is sustainably farmed.


The booth will be staffed by trained professionals, who can talk visitors through how to place custom orders and what they should expect upon delivery. There will also be information regarding the full line of hurricane-safe doors, and commercial fire doors available from ETO Doors.

About ETO Doors

Founded in 2002, ETO Doors is a door manufacturer that bases its business on supplying high-end custom doors at the lowest possible price. ETO Doors has earned a reputation for being one of the most dependable sources for high-quality interior and exterior doors. ETO Doors was also one of the first door manufacturers to offer its entire catalog online, with the ability to ship anywhere in the Continental United States. With dedicated, well-trained staff, ETO Doors is singularly focused on offering industry-leading doors at prices below the wholesale cost.
Have something to say? Share your thoughts with us in the comments below.