Congdon Yards and SCM North America to reveal new High Point high-tech location
August 26, 2020 | 2:04 pm CDT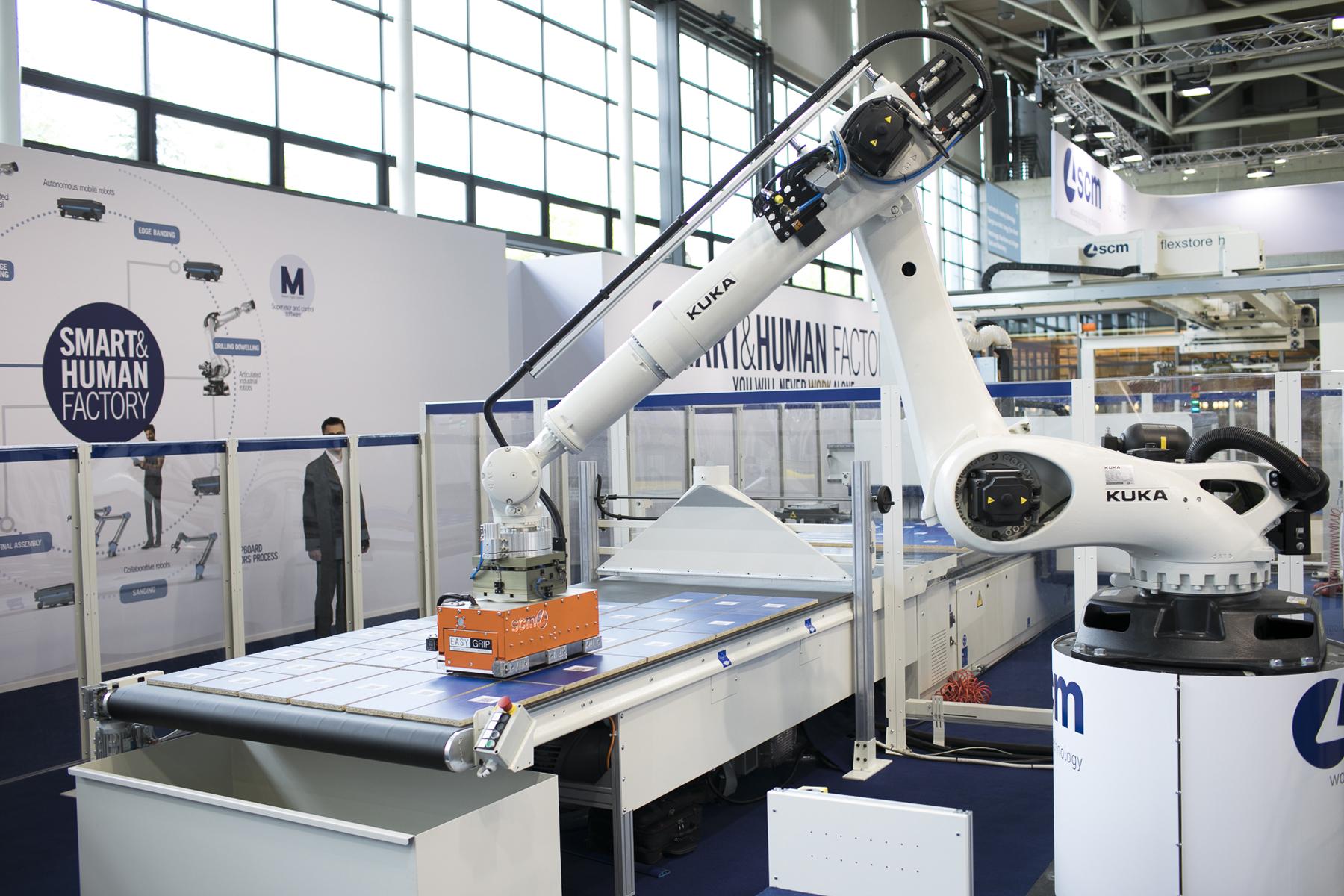 DULUTH, Ga. -- SCM, a worldwide leading company in the woodworking technology sector, has partnered with Congdon Yards to develop a fully functioning, commercial-grade high-tech facility open to the community's most inventive individuals in the furniture business. With access to SCM's cutting-edge technologies, entrepreneurs and innovators can advance daring ideas into prototype and production quickly and economically. 
"SCM is honored to be a partner of the Congdon Yards Generator space. It's part of our core values, erasing the distance between the key elements necessary to propel the manufacturing industry to the next level," said Giuseppe Riva, CEO, SCM North America.
"Lead by the generosity of the Congdon foundation: local institutions, business enterprises and education communities joined forces to translate a brilliant idea into reality. This visionary project is capable of bringing together the key ingredients to make a community successful, prosperous, forwarding thinking… in one word: better!"
WHAT:            Congdon Yards: The Vision. The Inspiration. The Future.
WHEN:            Thursday, August 27th, 2020 at 10:00 a.m.
WHERE:         Virtual Zoom Reveal
Link to Event: https://bit.ly/CYvirtualreveal
WHO:              Presented by Business High Point - Chamber of Commerce and the Earl and Kathryn Congdon Family Foundatio
High Point, North Carolina — Leaders of the Congdon Yards project–a dynamic multi-use development that serves as a hub for entrepreneurs, innovators, up-and-comers and established businesses in the High Point community–will announce details surrounding the Plant 7 opening at a virtual event on August 27th.
Plant 7 will feature a production and prototype facility found nowhere else in the country, details will be revealed during the virtual event. In addition, the renovated building will also offer a large, welcoming public area for gathering and networking, a restaurant/cafe, and a wide array of extraordinary workspace options, from studios for startups and small businesses to private offices to full-floor office suites for established enterprises (220 ft2 to 17,000+ ft2). The building's state-of-the-art technology, modern interior design and premium finishes befit a community that has always been at the forefront of design and creativity.
Presenters include: David Congdon, President of the Earl and Kathryn Family Foundation, Patrick Chapin, President and CEO of the chamber as well as Giuseppe Riva, CEO of SCM Group North America.
RSVP for the event by clicking here.
Have something to say? Share your thoughts with us in the comments below.