Closet Summit 2017 counts down to Austin
By Jeff Klein
September 18, 2017 | 12:25 pm CDT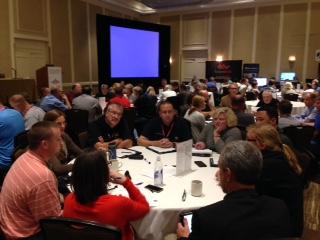 The Summit staff is gearing up for the biggest and boldest Closet & Storage Summit Conference yet.
This 4th annual conference is hosted by Maxwell's Closet Classics. Included in the program is a tour of Maxwell's beautiful, newly renovated, showroom and manufacturing facility. Nearly 200 attendees will be transported to Maxwell's on Friday afternoon, October 6th, where they will have an opportunity to gather great ideas on how to improve their own showrooms & workshops. Summit conference locations always have a host closet company.
The Summit includes seminars, round-tables, vendor displays and demonstrations, 2 breakfasts, 2 lunches, 2 happy hours and the world famous belt-sander national championship races. Felder Group USA is donating the first place prize: FAT300 Height Adjustable Work Table worth over $1800.
Summits also provide for SEALS territorially non-compete round-table groups where companies can compare best practices, pricing, marketing and other great business building strategies.
Closets & Organized Storage magazine will be covering all the action, and has arranged with the Summit to offer its readership a 10% discount (code: CLOSETS), so work ON your business instead of IN your business and join all the action in Austin at
www.ClosetSummit.com
.
Have something to say? Share your thoughts with us in the comments below.