Barnett to reintroduce Ritter and Evans machinery lines at IWF
July 1, 2016 | 5:59 pm UTC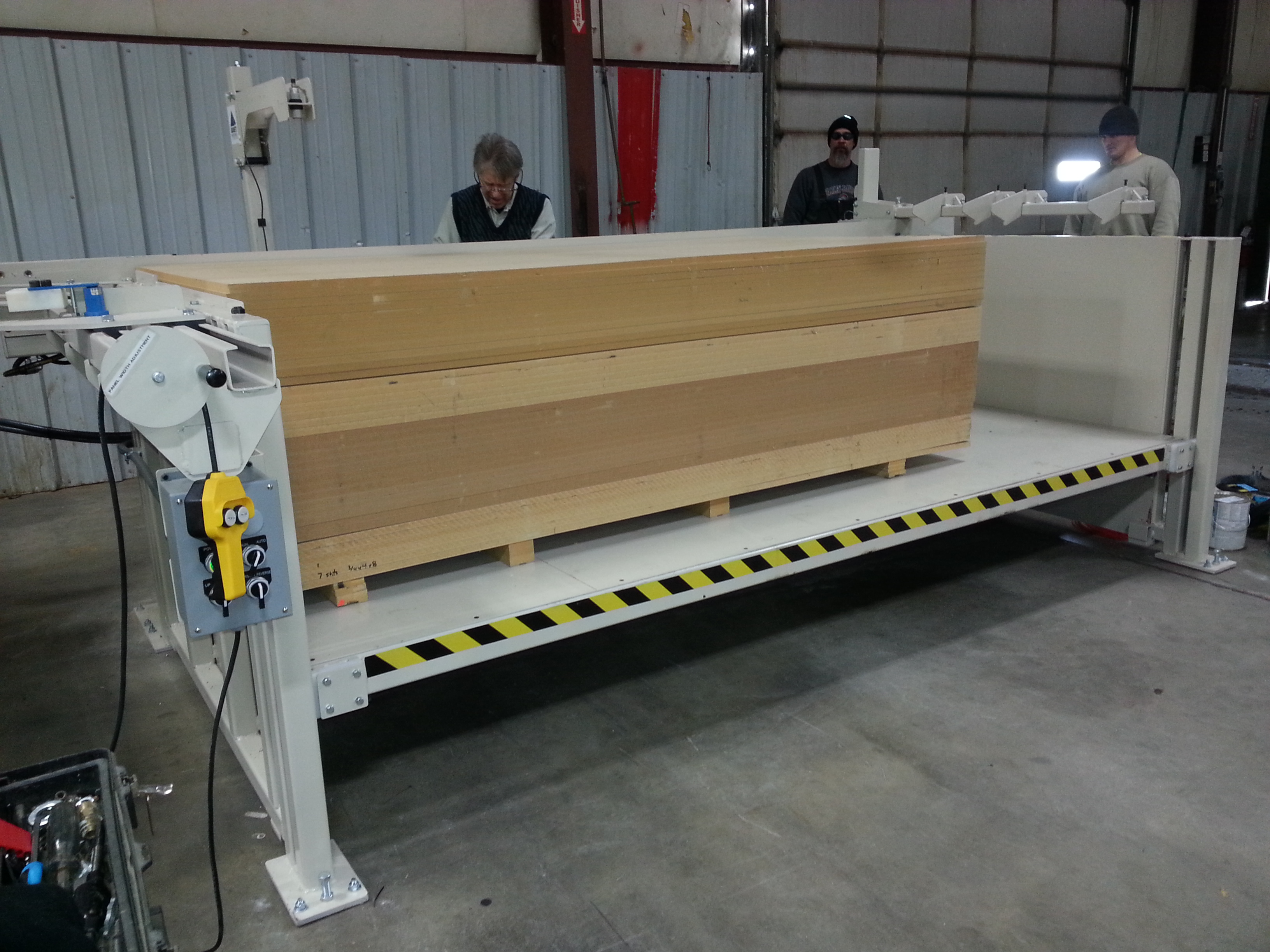 HOLLAND, Mich. -- Barnett Manufacturing is set to reintroduce the Evans Machinery and Ritter Machinery lines to American customers.
Barnett took over Evans Machinery in September of 2014 and then took on the Ritter Machinery line in April of 2016. Both brands are being built in Holland, Michigan, where Barnett has a 30-year history of building woodworking and panel processing machinery.
The Evans line of machinery continues to focus on the laminating industry, offering components and lines for processing flat panels and postformed countertops. They are known for their pinch roller, index tables, and panel cleaners among other laminate machinery. Evans also has added new handling machinery to their line, and their 8100 panel feeder is used to increase automation on laminate lines of various types.
The Ritter Machinery brand is focusing on bringing back well-known Ritter machines such as the counterbore tubs, face frame assembly easels, door clamping tables, line boring systems, and horizontal belt sanders.
Both the Ritter and Evans lines are sold through a growing North American dealer network. These dealers have been essential in bridging the gap for new ownership and in helping make updates to the machinery to meet current customer needs.
Barnett reports that both lines have dedicated parts departments based out of the Michigan location. Their parts staff is able to find solutions for customers on most Ritter and Evans machine old and new. Stop by Booth 7316 at IWF to hear more about these lines. See evansmachinerycompany.com or  rittermachinerycompany.com.
Have something to say? Share your thoughts with us in the comments below.