WCMA 2023 European plant tour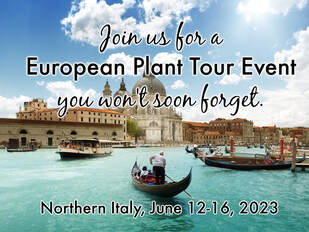 About the Event:
The Wood Component Manufacturers Association's (WCMA's) 2023 European Plant Tour event is scheduled for June 12 – 16, 2023, in Northern Italy.
The WCMA is partnering with SCM, Fruilmac, CMS, and Superfici to host the event. The tour will include visits to Milan, Como, Verana, and Udine/Palmanova. 
Attendees will have the opportunity to see firsthand how some of the most successful manufacturers in Europe are using cutting-edge technology and innovative processes to stay ahead of the competition. 
To register, click here.
Agenda
​Monday, 6/12
Tour: SCM Celaschi
Accommodations: Crivi's Hotel Milano
​
Tuesday, 6/13
Tours:
Superfici Villasanta
Turri S.r.l. - Carugo
Accommodations: Albergo Firenze Como

Wednesday, 6/14
​Tours:
Fratelli Montorfano - Cantu
Giorgetti SPA - Meda
CMS Zongo
Accommodations: Hotel Verona

​Thursday, 6/15
​Tours:
Friulmac – Udine
Ilcam – Cormons
Winery Tour - Le Vigne Di Zamò - Rosazzo
Accommodations: Hotel Ai Dogi

​Friday, 6/16
​Tours:
Ilmest – Gocia Slovenia
Licar International SpA - San Quirino
Lavorazione Legnami SpA - Tolmezzo
Grappa Tour - Nonino  
Accommodations: Hotel Ai Dogi
To register and for more information, click here.
Time:
June 12, 2023 | 12:00 am CDT to June 16, 2023 | 12:00 am CDT