Live Webinar: Three blind spots every CNC owner should know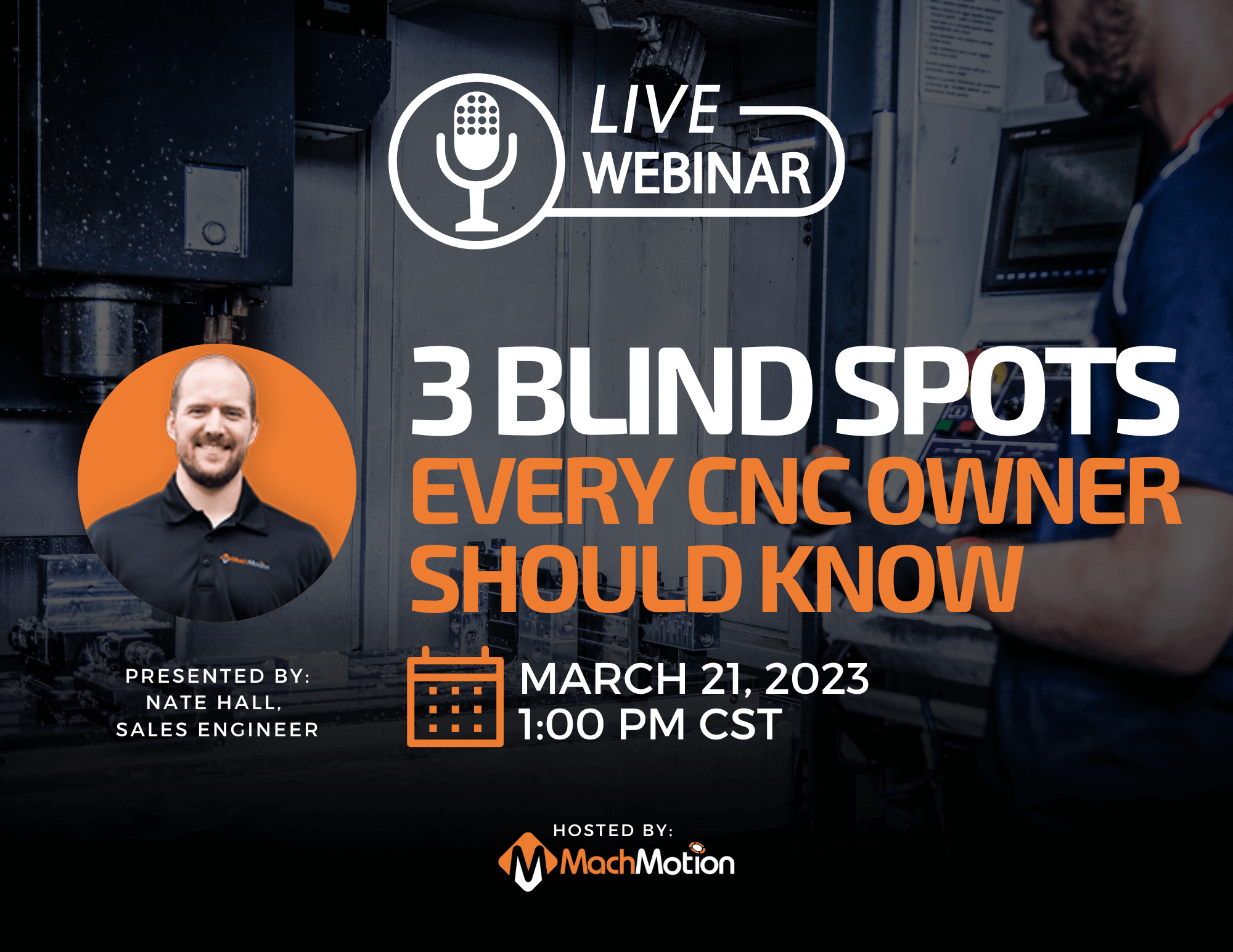 About the Event:
MachMotion, a provider of CNC control optimization solutions, has announced a new webinar titled "3 Blind Spots Every CNC Owner Should Know". The online event will take place on March 21st, 2023, at 1pm CDT and is free to attend for all interested participants.
During the webinar, Nate Hall, one of MachMotion's sales engineers and experts will discuss three crucial blind spots that every CNC owner should be aware of. The topics covered in the webinar include exploring the options of temporary repairs, buying used machines, as well as purchasing new equipment. 
The webinar is open to CNC owners and operators of all experience levels. Attendees will have the opportunity to ask questions and interact with the MachMotion team during the live Q&A session following the presentation.
For more information on the Webinar, click here.
To register, click here.
Time:
March 21, 2023 | 1:00 pm CDT to March 21, 2023 | 2:00 pm CDT