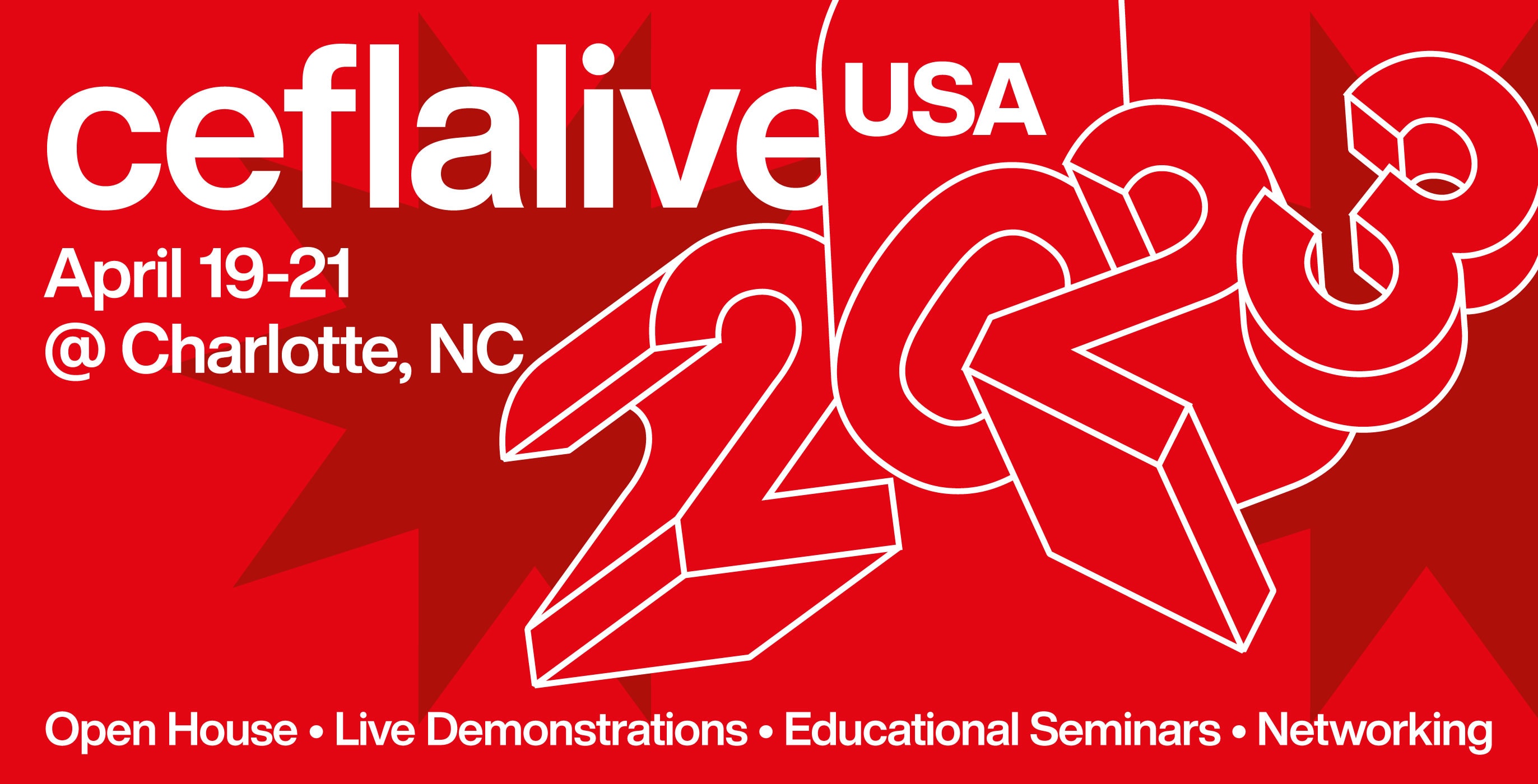 About the Event:
Cefla North America brings back tits CeflaLive @Charlotte with its fourth edition on April 19-21, 2023. 
The company says that this event is the most significant live demonstration showcase dedicated to finishing professionals in North America: a hyper-focused, in-person event offering access to the latest techniques, tools, and technologies available to the industry. 
Schedule:
--Wednesday, April 19
1pm-5pm Open House
Happy Hour @ 4:30pm
--Thursday, April 20
9am-5pm Open House
Lunch @ 12pm
Happy Hour @ 4:30pm
--Friday, April 21
9am-12pm Open House  
At the event, visitors can see spray-coating options for every level of production. This includes entry-level automation with the company's Prima single-arm reciprocating spray machine to its Cefla iBotic spraying robot for when automation is a top priority. 
Cefla also offers automated finishing solutions for companies seeking cost-effectiveness and productivity, such as our Prima spray and UniDry-G drying work cell. Uncover innovations, solutions, and opportunities accessible to finishing professionals at any level.
Other topics, include:
A smarter way to roll coat.
Cefla in partnership with Sun-Spot will showcase drying solutions for water and solvent-based coatings. 
Profiling finishing systems.
Digital printing solutions.
To register, click here.
Time:
April 19, 2023 | 1:00 pm CDT to April 21, 2023 | 12:00 pm CDT