The world's most eco-friendly furniture plant will be in the middle of a forest
July 1, 2020 | 11:52 am CDT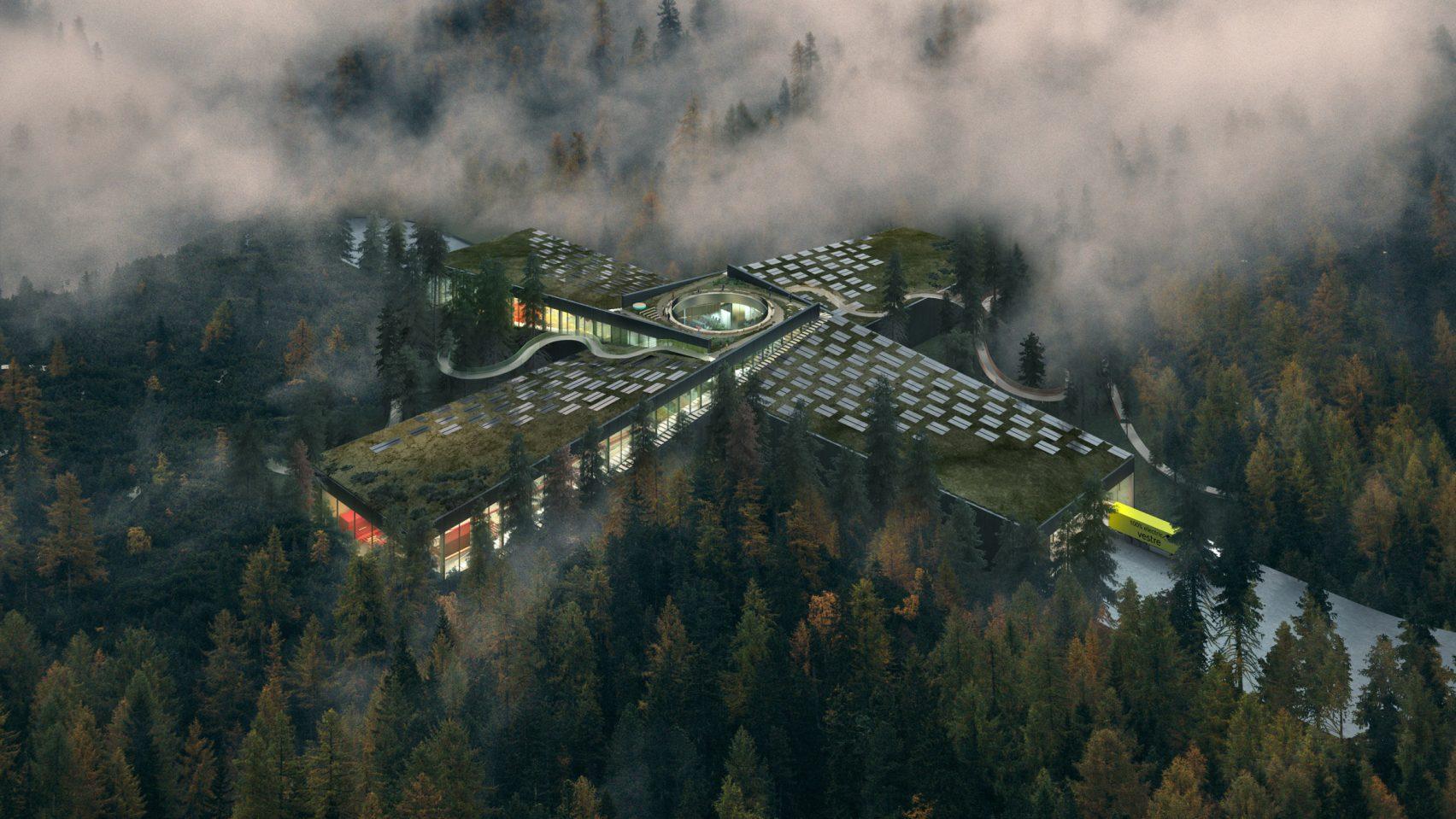 MAGNOR, Norway - Architects are calling it the "world's most eco-friendly furniture factory" and it's headed for the middle of a massive Norwegian forest.
Danish architecture firm Bjarke Ingels Group (BIG) has designed the 70,000-square-foot factory - named "The Plus" - for Norwegian furniture manufacturer Vestre. The $31 million facility will include a visitor center and a 300-acre park and be the first industrial building in the nordic region to acquire "BREEAM Outstanding, the highest possible environmental certification, says BIG. Construction is set to begin in August.
BIG sought to bridge the gap between environment, transparency, and manufacturing with the facility's design. Shaped like a cross, the structure's central hub acts as as indoor roundabout to efficiently handle all logistical traffic.
"The beauty of the factory is the clarity of its organization," said BIG founder Bjarke Ingels. "Conceived as the intersection of a road and a production line it forms a large plus connecting everything to everything. The entire interior is organized like a flowchart — with the color of each machine overflowing to include the floors."
"The radical transparency invites visitors and hikers to enjoy the whole process of manufacturing while providing the workers the thrill of working in the middle of the forest," he continued.
Locally-sourced timber and low-carbon concrete will be the materials used to construct the plant. 1,200 solar panels and geothermal wells will serve as the facility's power supply. Excess heat created while manufacturing furniture will be used to heat the building.
The factory will generate 50 percent fewer greenhouse emissions than a conventional factory of the same size, says BIG. Smart robots self-driving electric Tesla trucks "will be employed throughout the whole factory" and can be controlled through a tablet.
Vestre says the plant will make it "the world's most sustainable furniture manufacturer." Vestre was established in 1947 and operates manufacturing facilities in Oslo, Norway and Torsby, Sweden. 
Have something to say? Share your thoughts with us in the comments below.