Demand for architectural design services tick up in August
September 29, 2022 | 1:23 pm CDT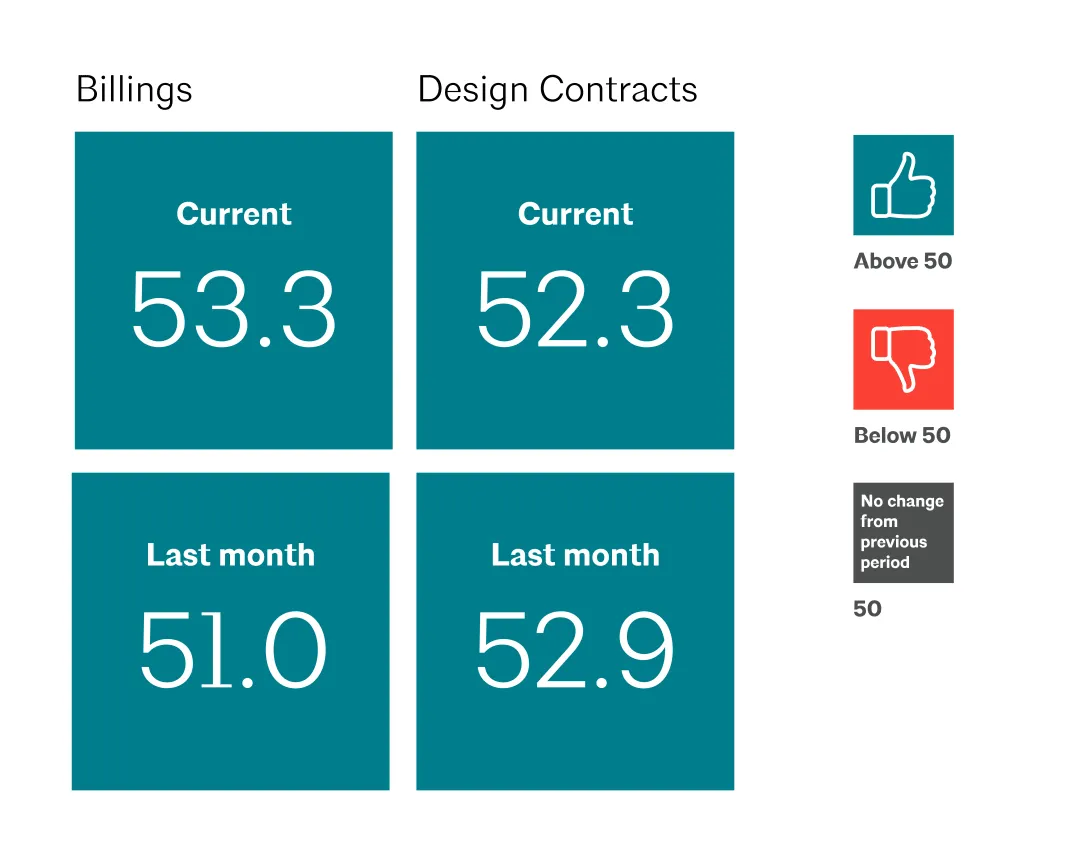 DES MOINES, Iowa - According to The American Institute of Architects (AIA), demand for design services grew at an accelerated pace in August reaching an AIA Architecture Billings Index (ABI) score of 53.3 compared to 51 in July (scores over 50 indicate an increase in billings).
New project inquiries also increased in August to 57.9 from 56.1 the previous month. However, the design contract score softened slightly with a score of 52.3, down from 52.9 in July.  
"The continued measure of over 50 points is still promising for work in the Midwest, but we are seeing a slight decline by 0.8 points from July to August and a sharper decline of 3.4 points when comparing June to August, which is suggestive of a nationwide deceleration", said AIA Iowa Executive Director, Jessica Reinert, Hon. AIA Iowa. "The good news is that Iowa Architecture Firms continue to remain busy, and these scores coming in at over 50 points do continue to demonstrate at least another 9-12 months of positive activity before construction may see a slow-down."
Key ABI highlights for August include:
• Regional averages: South (52.9); Midwest (51.4); West (50.2); Northeast (49.8)
• Sector index breakdown: multi-family residential (52.0); institutional (52.0); commercial/industrial (51.2); mixed practice (51.2)
For more information, visit aia.org.
Have something to say? Share your thoughts with us in the comments below.