Chicago Scenic builds Ninja's Red Bull gaming studio
July 20, 2020 | 3:40 pm CDT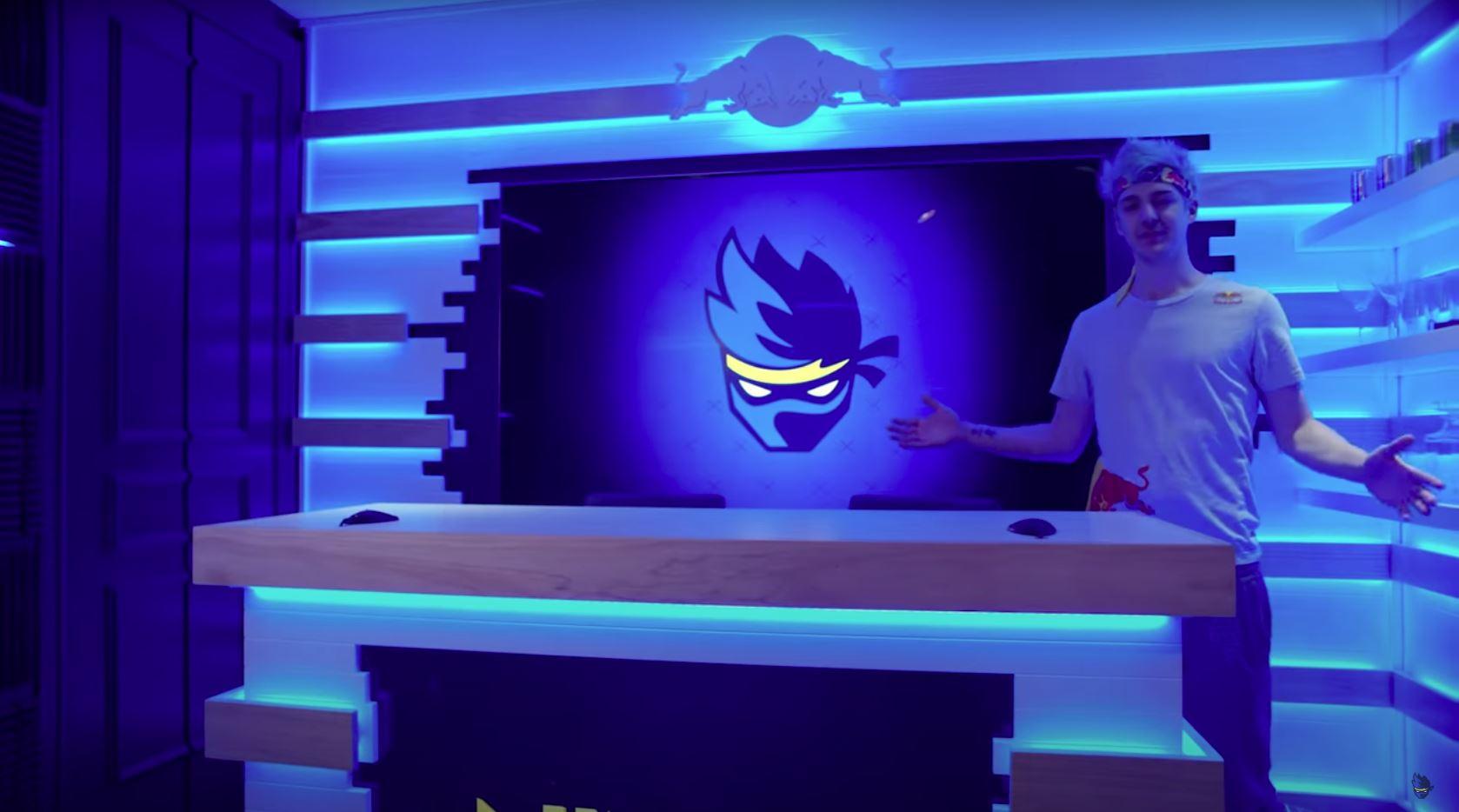 Chicago Scenic fabricated and installed the Red Bull gaming studio for professional gamer Ninja. Design and art direction were provided by Roundhouse Agency.
The project had several challenges, including a tight budget and a short turnaround. Chicago Scenic went straight from design concepts to construction, without a technical drawing phase. The process meant that several items were built to fit in the studio space.
The streamer's Ninja Dojo is fully equipped to meet every gamer's dreams. From his gaming desk, Ninja can change lights, camera angles, and an entire wall of Samsung TVs.
These screens sit behind Ninja's gaming station and each TV can play separately or all can be combined into one large screen. Ninja also has a disco ball and light show set up for when he hits his Boogie Button after winning a Victory Royale in Fortnite.
Other highlights include a fully stocked bar for his After Dark series, candy and snack bars, and personalized Red Bull fridge to keep his energy up during streaming.
The studio was installed in the basement of Ninja's home, which was also challenging because the space is very compact. The construction of the 150 square foot studio took place around Ninja's daily gaming and family-time schedule to keep minimum impact on Ninja and his family. See http://chicagoscenic.com
The video below - which has amassed more than 10 million views - showcases how the studio was made.
Have something to say? Share your thoughts with us in the comments below.