Cabinets Made Easy for A Custom Cabinet Shoppe
November 6, 2013 | 1:30 pm CST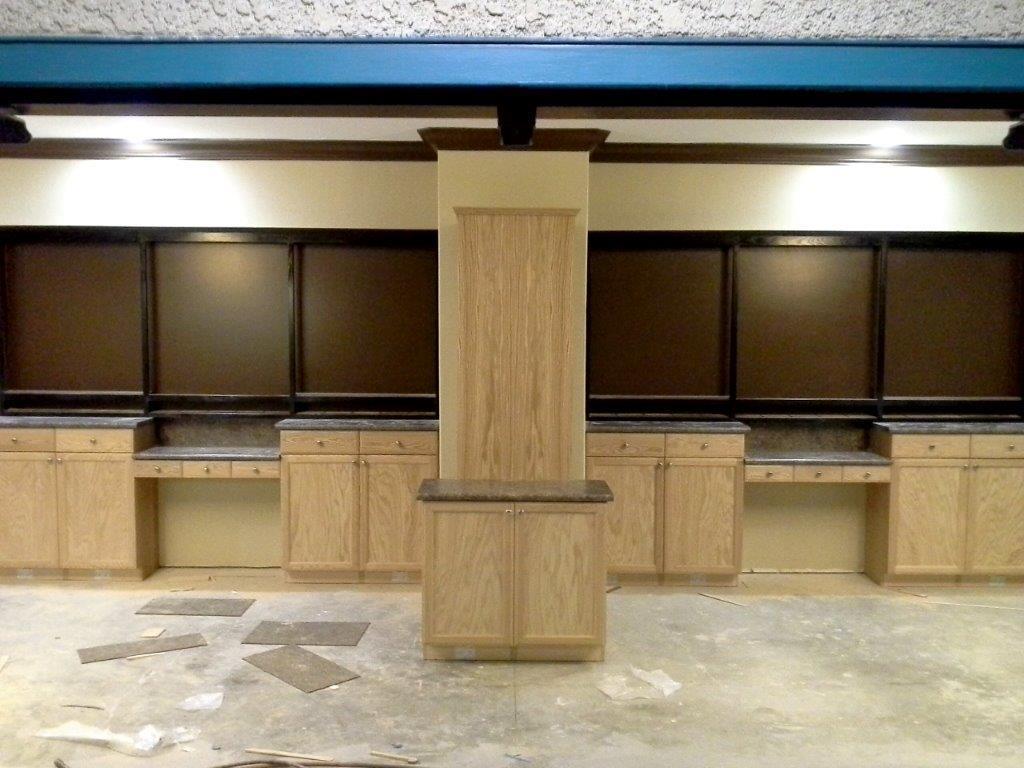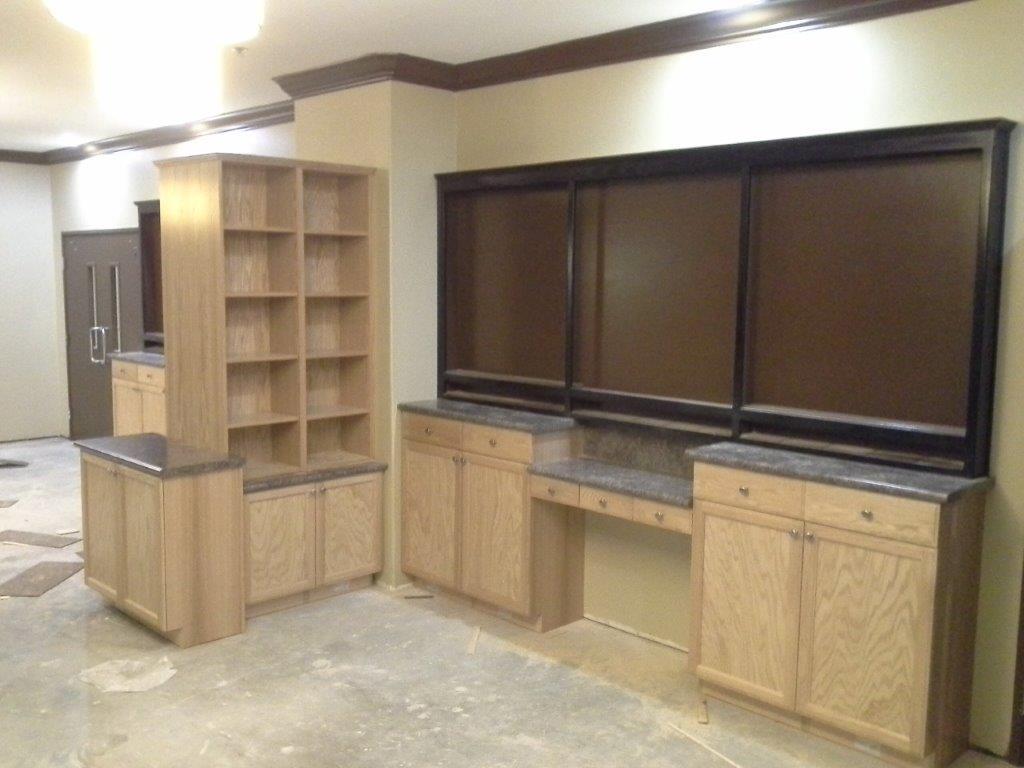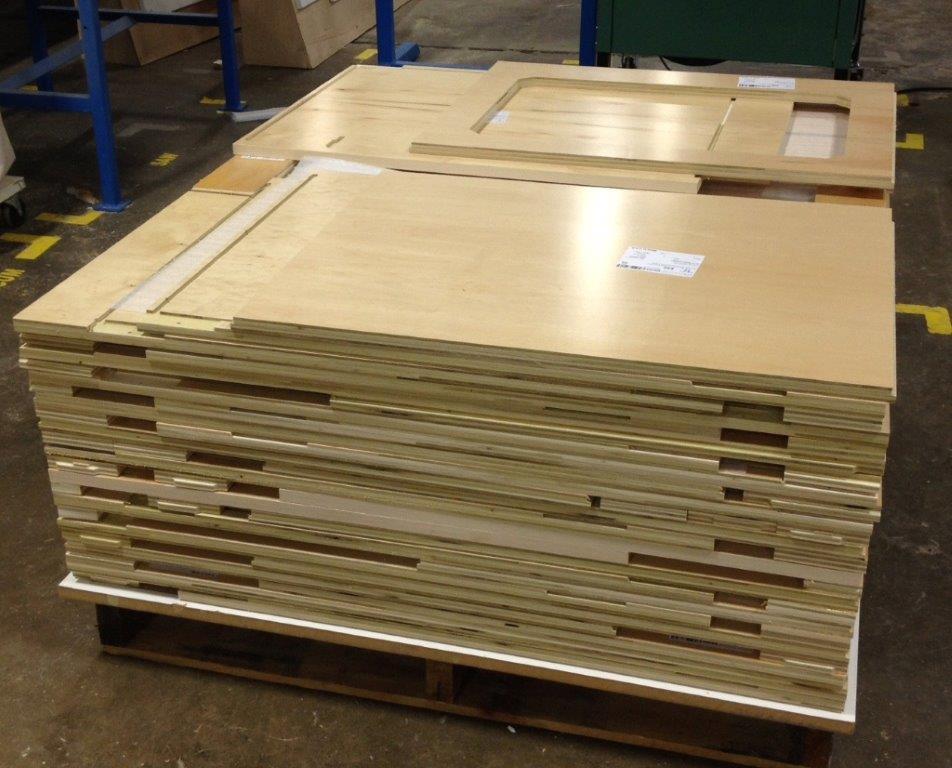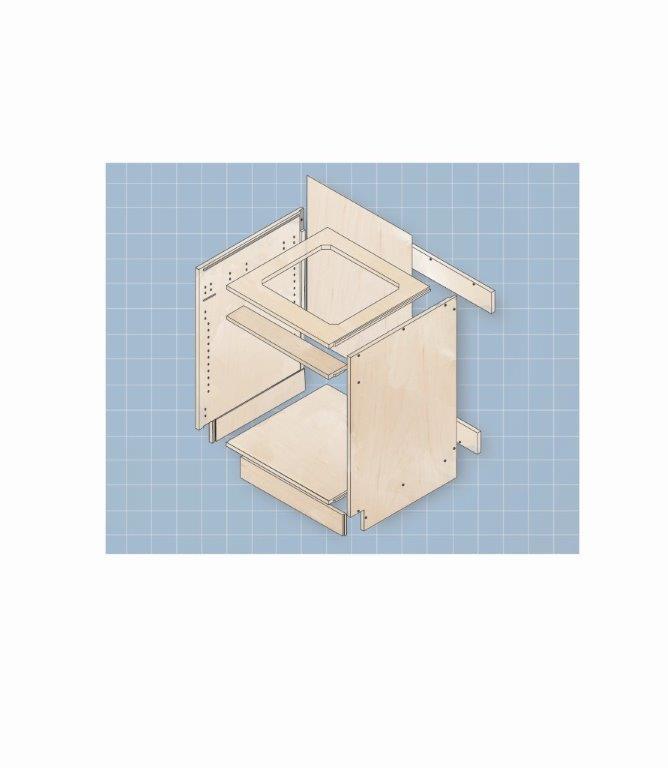 On the first floor of a barn-shaped building in Yucaipa, CA – home of the Yucaipa Valley Horse Show Association – resides A Custom Cabinet Shoppe. Located on four acres of land, home to parent company Sigler Construction as well as 14 horses, John Duitsman and his wife Lori are able to combine both of their loves – woodworking and horseback riding.
John Duitsman has fabricated custom cabinetry for more than 20 years, he says. At A Custom Cabinet Shoppe, which is run by John and Lori, the bulk of the cabinets manufactured are for the custom homes built by Sigler, a construction company started by John's father-in-law. Typically, the shop has built traditional, face-frame cabinets, but Duitsman says that frameless, modern cabinetry is becoming more popular in the area.
"Customers are seeing these cabinets in pictures and magazines," Duitsman says, of the increase in client requests.
However, A Custom Cabinet Shoppe is an old school shop with a lot of older tools. There are no CNCs or automated machinery in Duitsman's 30-foot by 70-foot shop: Basic tools include a table saw, radial saw and dowel machine.
"My shop is set-up for face frames," he says. To accommodate the growing requests for frame less cabinetry, Duitsman decided to go with an outside vendor, choosing the Streamline RTA cabinet component line from Decore-ative Specialties.
"Choosing that cabinet is a way to be more competitive and efficient, plus people like it," he says. "They want that look and I'm not geared up for doing the modern boxes and frameless cabinets."
Plus, to update his shop to produce frameless would require an investment in new machinery and equipment, which is not an option at this time. Although, Duitsman adds, several area cabinet shops are closing and he may look at their used equipment to see if anything is a fit for his shop.
Duitsman says the darker laminate colors are more popular with his customers, especially a dark walnut. "But everyone varies. I've done a few jobs and they wanted all white cabinets with white doors," he laughs.
Most of the cabinetry projects are mid-range pricepoints, but they have done all types, from high- to low-end. While most of A Custom Cabinet Shoppe's projects are kitchens and bathrooms, Duitsman occasionally gets the call to build closets.
"We do a little bit of everything," he notes. "We normally don't get called out just to make closets but we do build a few."
Volunteer Cabinetmakers 
For more than 20 years, Duitsman says that he also has been doing volunteer work, building cabinetry for the local Kingdom Hall churches.
"We used to make all of their cabinets in our shop, and I would get about 40 volunteers to help," he says. "But it was dangerous because they were just volunteers and not skilled."
But that anxiety soon lifted when he made the decision to order the RTA cabinet components. Everything just goes together and anybody can do it with just a little training, he says.
"We just did a project that was $4,000 worth of cabinetry and $4,000 worth of doors," Duitsman says. "That's what we paid for the materials because the volunteers were free. They finished the project in three hours with 20 guys working in the shop."
Duitsman says that he still does traditional cabinetry projects complete with the corbels and other decorative elements and wood components, but outsourcing the frameless cabinets allows him to be flexible and competitive.
Have something to say? Share your thoughts with us in the comments below.