Pine Lumber Used in Baltimore Bus Stop Sculpture
August 15, 2014 | 2:48 pm CDT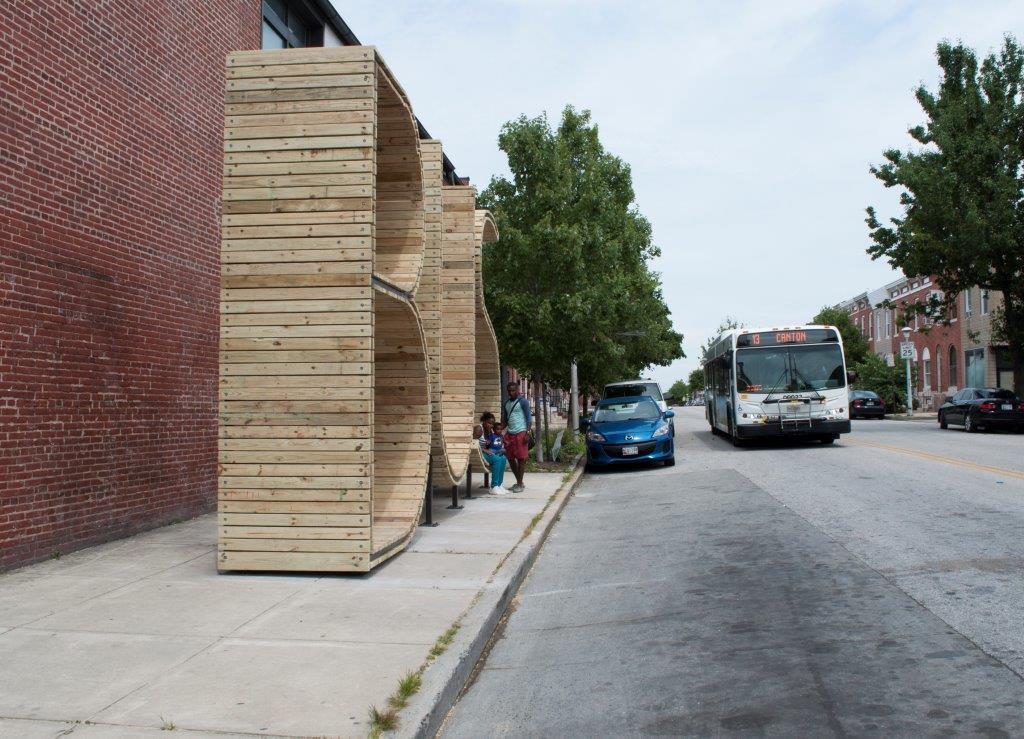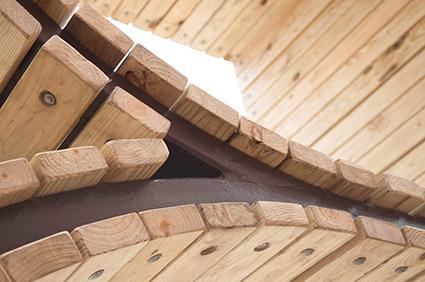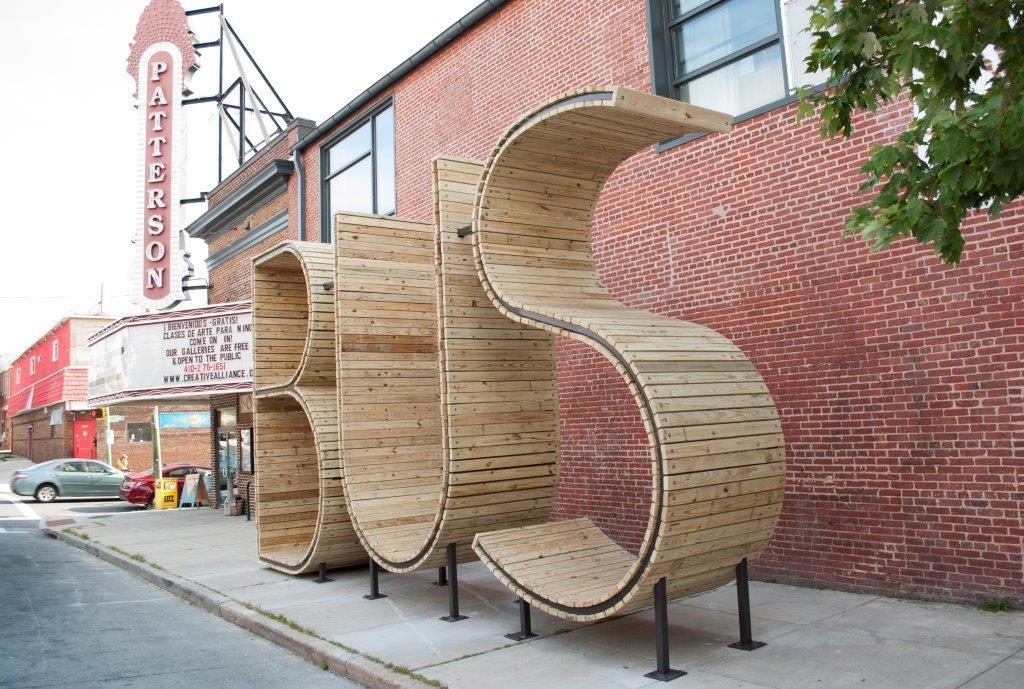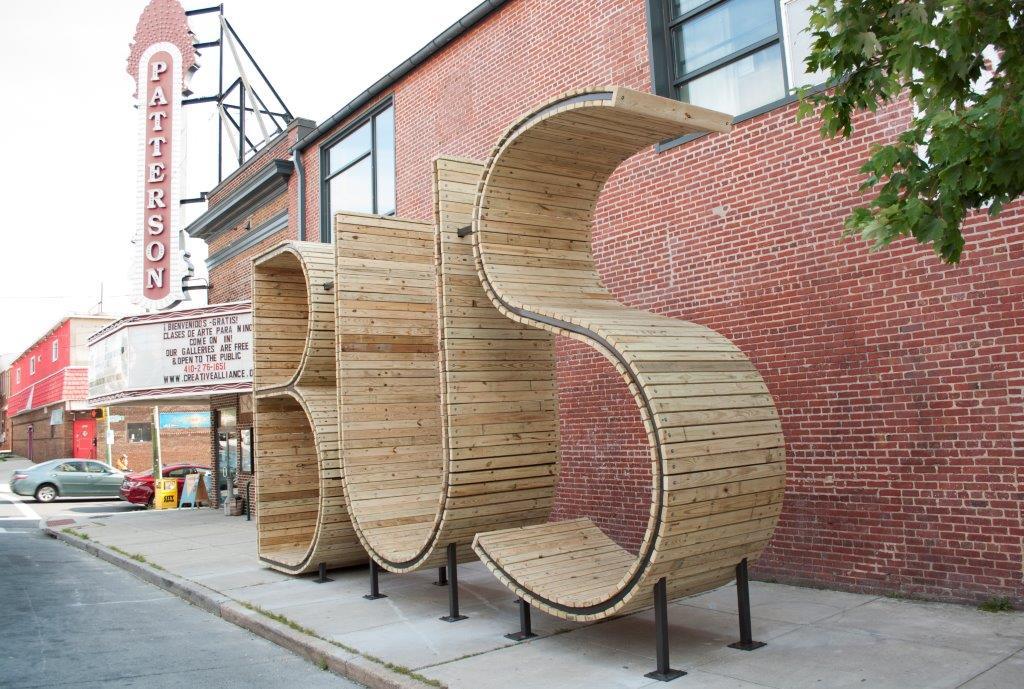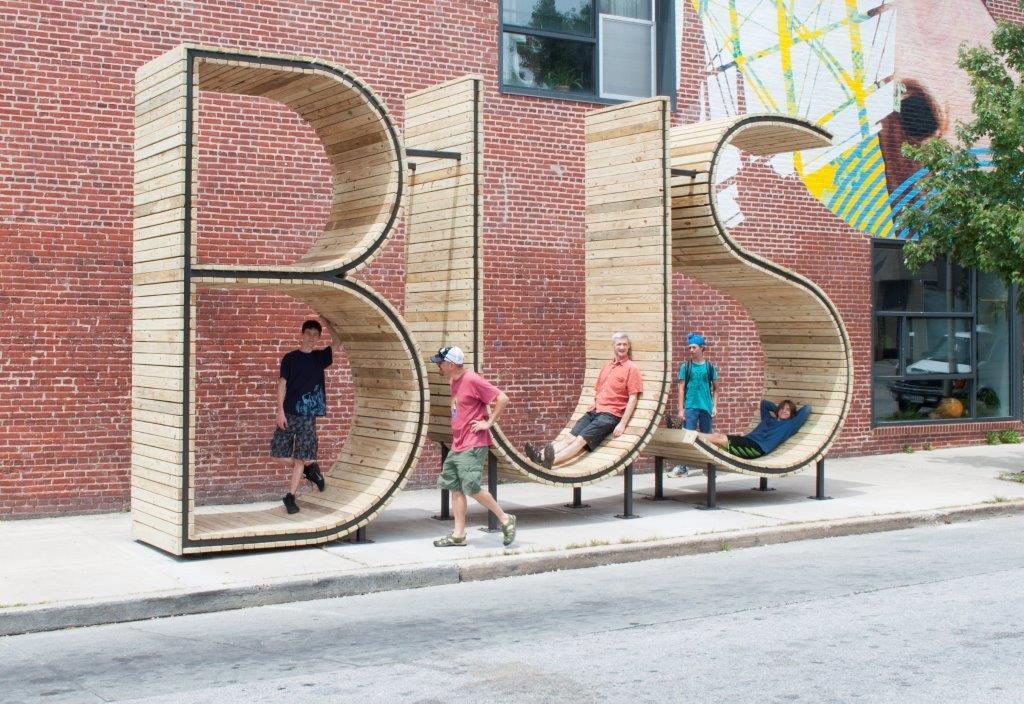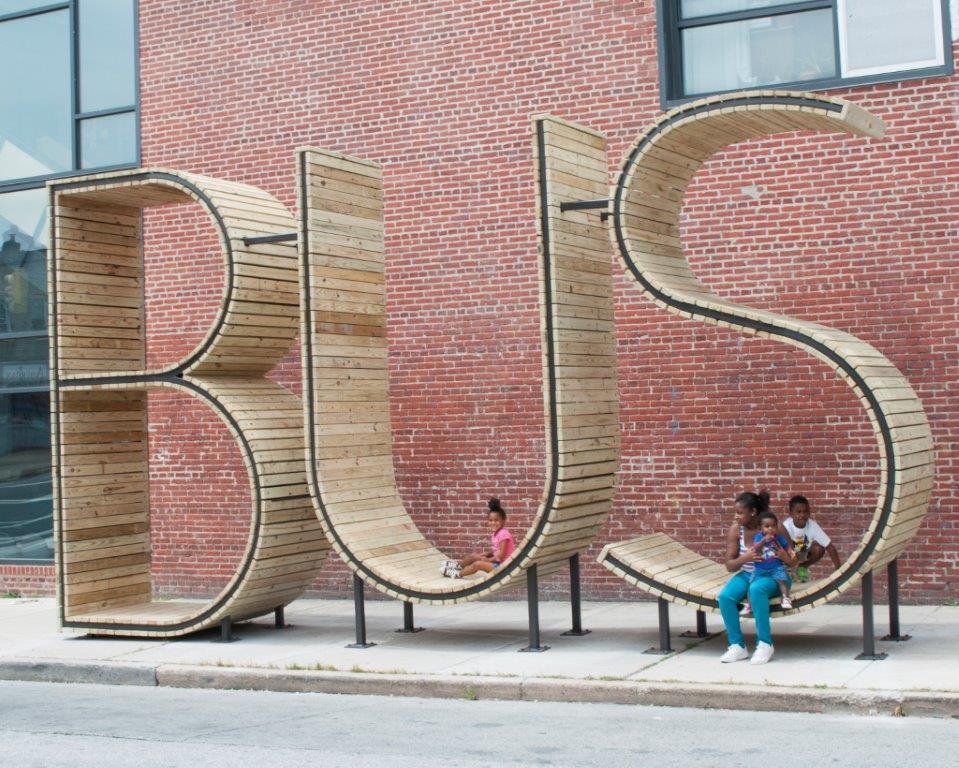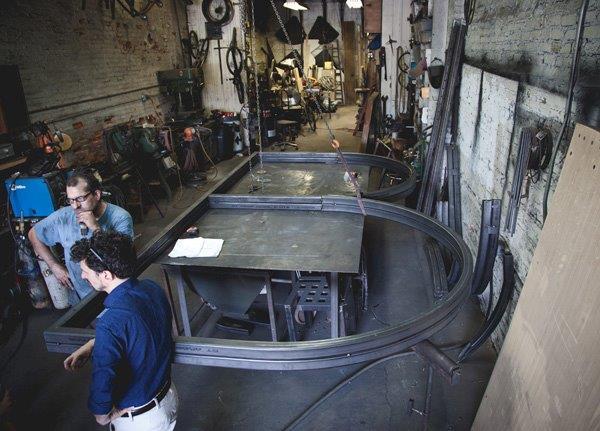 Waiting at the bus stop just became more creative with the unveiling of a functional wood bus stop sculpture made for the citizens of Baltimore, MD. Pine lumber was the material of choice for the Spanish artist collective mmmm...which created the large 14-foot-high, 7-foot-wide structure.
According to the artists, the pine planks were screwed into a resistant steel structure that supports the weight of the fixture and prevents vandalism. The artists also told the Baltimore Sun that the pine was left uncoated to allow the weather and outside elements to create a natural finish and shape the wood.
The permanent art project, made of wood and steel, is located in front of the Creative Alliance building, one of the collaborators, along with TRANSIT - Creative Placemaking with Europe, on the sculpture.
"Creative Alliance is extremely fortunate and honored to have mmmm..., a group of prominent visiting artist from Spain, bring their creativity and playful sculptural art to our community here in Highlandtown," said Gina Caruso, managing director at Creative Alliance. "Passengers will actually become part of the art as they wait for the bus. It's wonderful."
The collaborative mmmm... is a partnership between for artists: Emilio Alarcon, Aberto Alarcon, Ciro Marquez and Eva Salmeron. The group got its start in 1998 in Madrid, Spain. The pine bus stop sculpture is not the group's first project in the U.S. In 2011 the artists designed and built Meeting Bowls in Times Square in New York City. The bowls were fabricated with MDF.
Have something to say? Share your thoughts with us in the comments below.