GR Makers Offers Woodshop Space, Tools & Community
By Sam Bleckley, GR Makers
June 10, 2014 | 5:55 pm CDT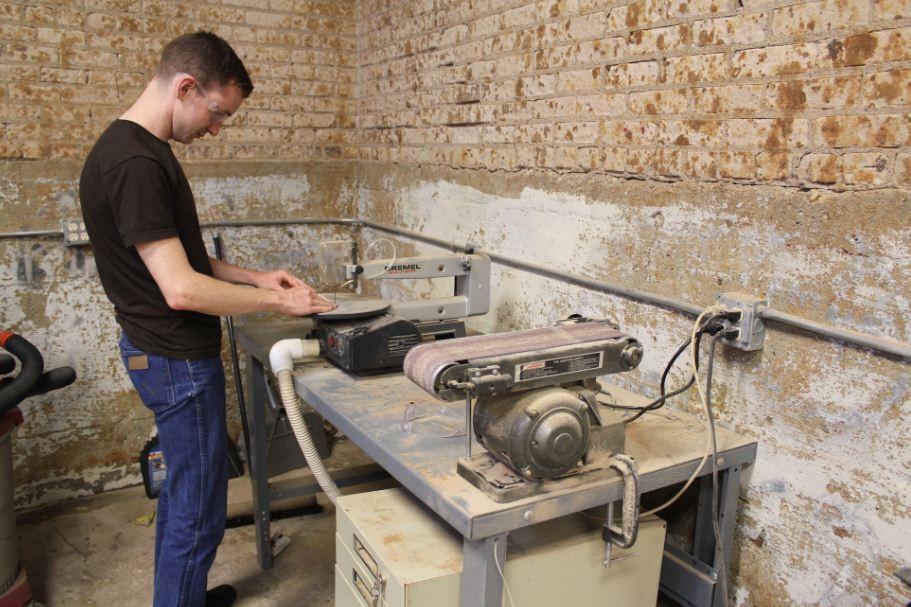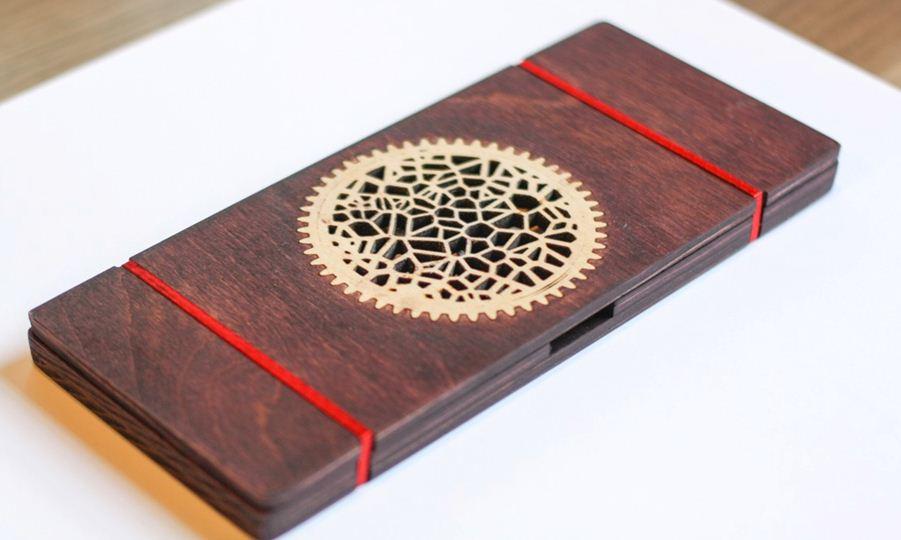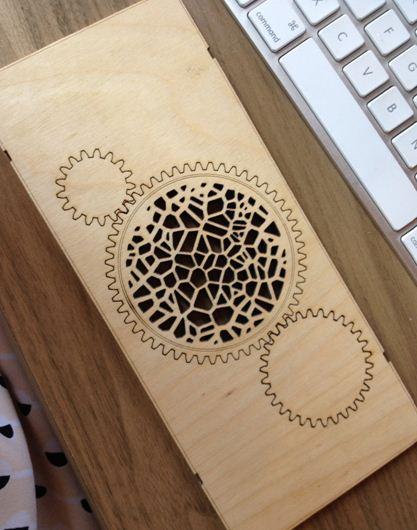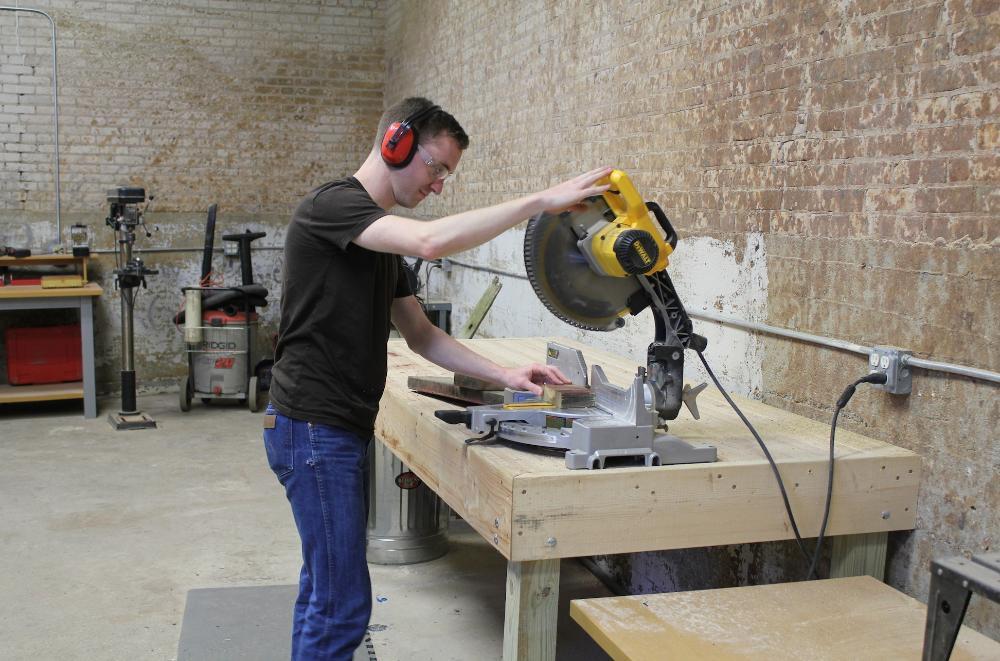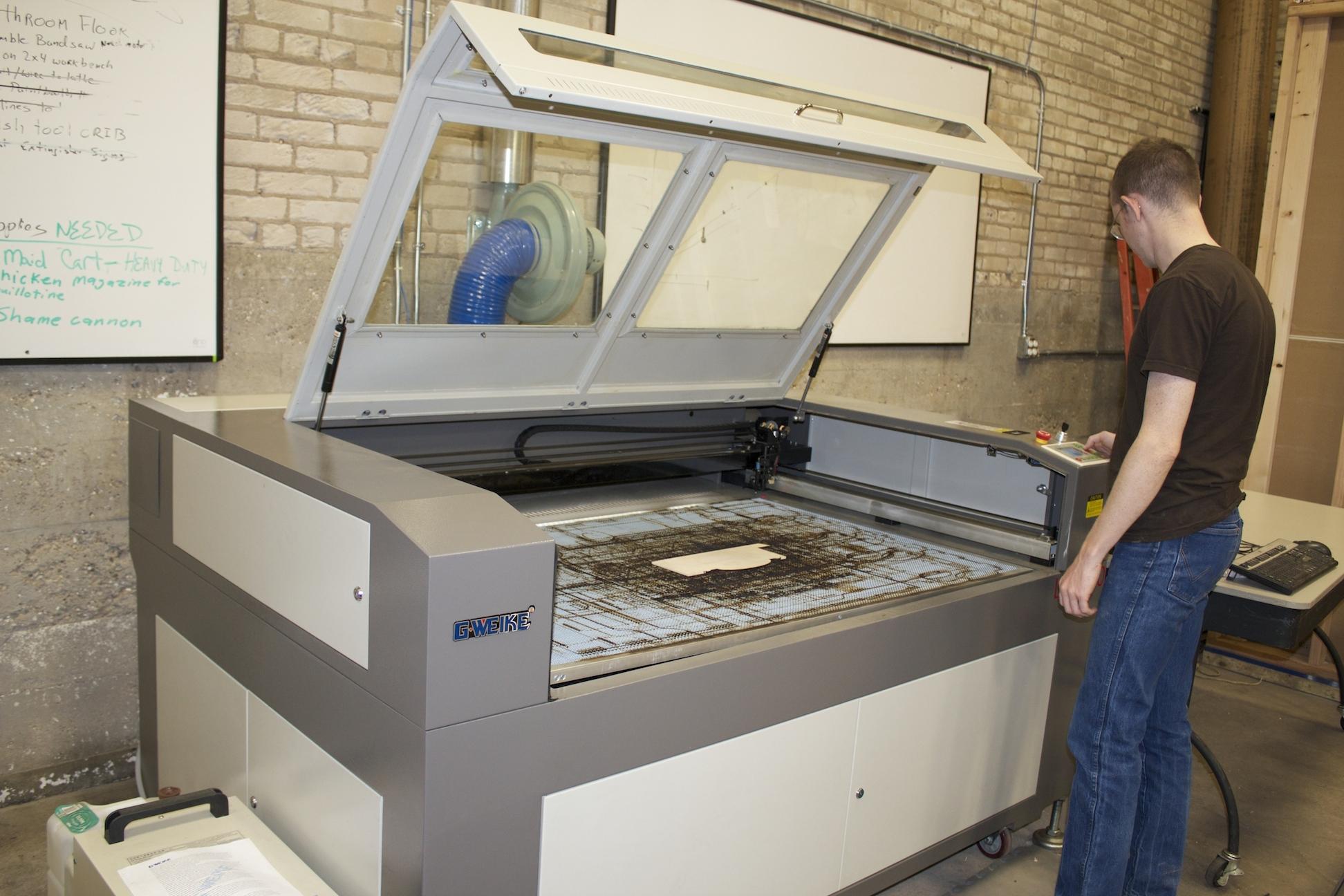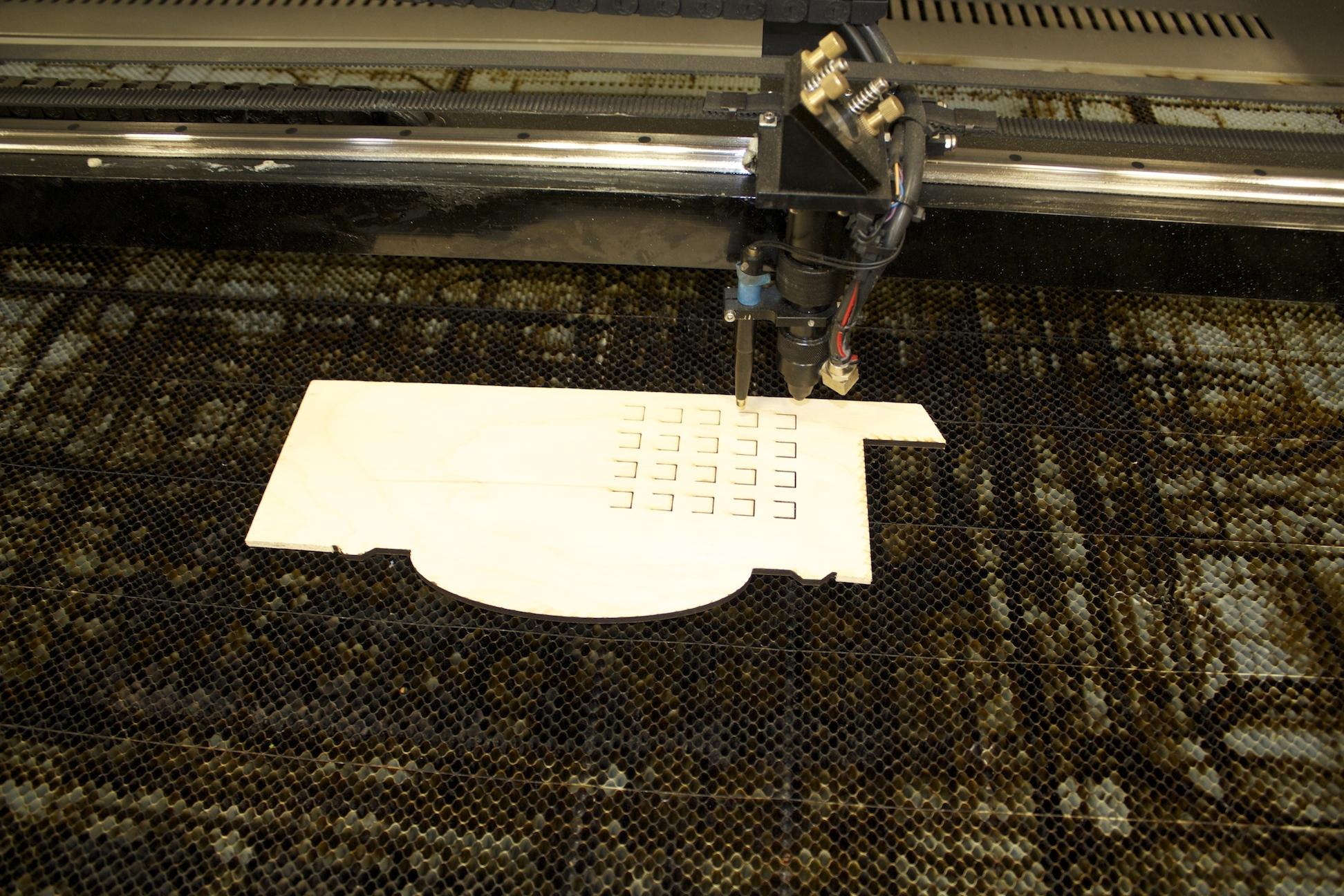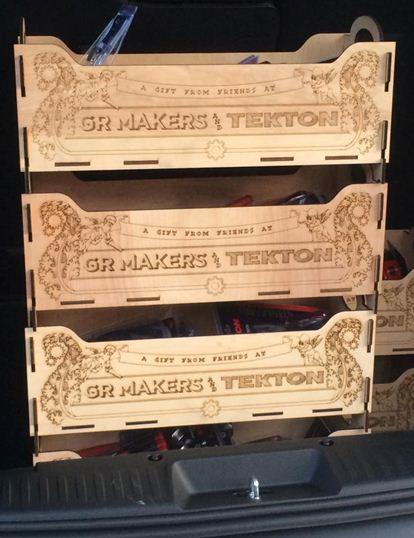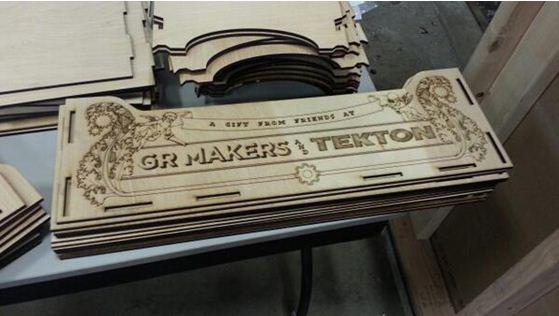 I belong to a makerspace called GR Makers. It's like having a gym membership, but  to a workshop instead. For a reasonable membership fee, they provide tools, space and information. They offer not just woodworking tools, but metalworking tools, 3D printers, CNC machines, soldering stations, tools for programming microprocessors -- the list is exhausting.
I have a tiny workshop -- I don't own a laser cutter or a CNC mill. For me, it's great to get access to massive and costly tools like these. If you're in the same position, you probably don't need much more convincing; look up your nearest makerspace (it might be called a hackerspace instead), take a tour, and decide if it's right for you.
But even if you're someone who already has access to all the tools you need, you should still consider joining a makerspace - if not for the variety of tools, then because those tools attract an equally wide variety of people.
No matter how traditional your craft, it might benefit from some multi-disciplinary inspiration. No matter how elegant and old-fashioned the chair, the person sitting in it is likely to be using a phone, or a laptop. The chair itself may have been purchased online. Why shouldn't a woodworker have access to software engineers?
GR Makers Open House
June 28
GR Makers will hold an open house from 11 a.m. to 5 p.m. Saturday, June 28 at  401 Hall St., Grand Rapids, MI.
Learn more at GRMakers.com.
And it doesn't end with technology. The objects we make exist in a complicated world. To understand it, we need to know something about software, something about electrical engineering, but also about art, anatomy, physics, forestry... it's impossible to be an expert in the dozens of fields that intersect in the places we work and in the lives of our clients.
If I want to build something that involves multiple disciplines, I head straight to the makerspace. There, I don't have to be an expert in everything. I can get advice from an electrical engineer, bounce ideas off a retired metalworker, ask a leatherworker about upholstery or a prostheticist about biomechanics.
I can't overstate the value of a community that values my skills and offers vastly different ones.
In addition to tools and advice, my makerspace offers classes. Classes are great because I often learn that I was asking the wrong questions. I took a class on 3D printing because I wanted to know why anyone would want to buy a 3D-printed plastic knick-knack, aside from the novelty value. During the class I discovered that people were using printers to modify their own tools, by printing out prototype parts and fixtures. I never would have imagined customizing my tools using 3D printed parts, and now I'm in love with the idea.
Exposure to new ideas is the best way to stay innovative. Exposure to new kinds of people is the best way to find new clients. Joining a makerspace is a cheap and effective way to do both.
Sam Bleckley is an artist and a developer with a philosophical bent. His background in fine art affects his programming enormously. He sketches code, gauges its proportions, its visual and rhythmic appeal, and looks for rhymes. He's learned to watch people (including himself) to see how humans interact with artifacts and images, and to respect their knowledge and ingenuity. He believes this respectful observation is central to creating great programs.
Have something to say? Share your thoughts with us in the comments below.