Gensler and WallGoldfinger build flip-top conference table in sapele
October 20, 2016 | 3:09 pm CDT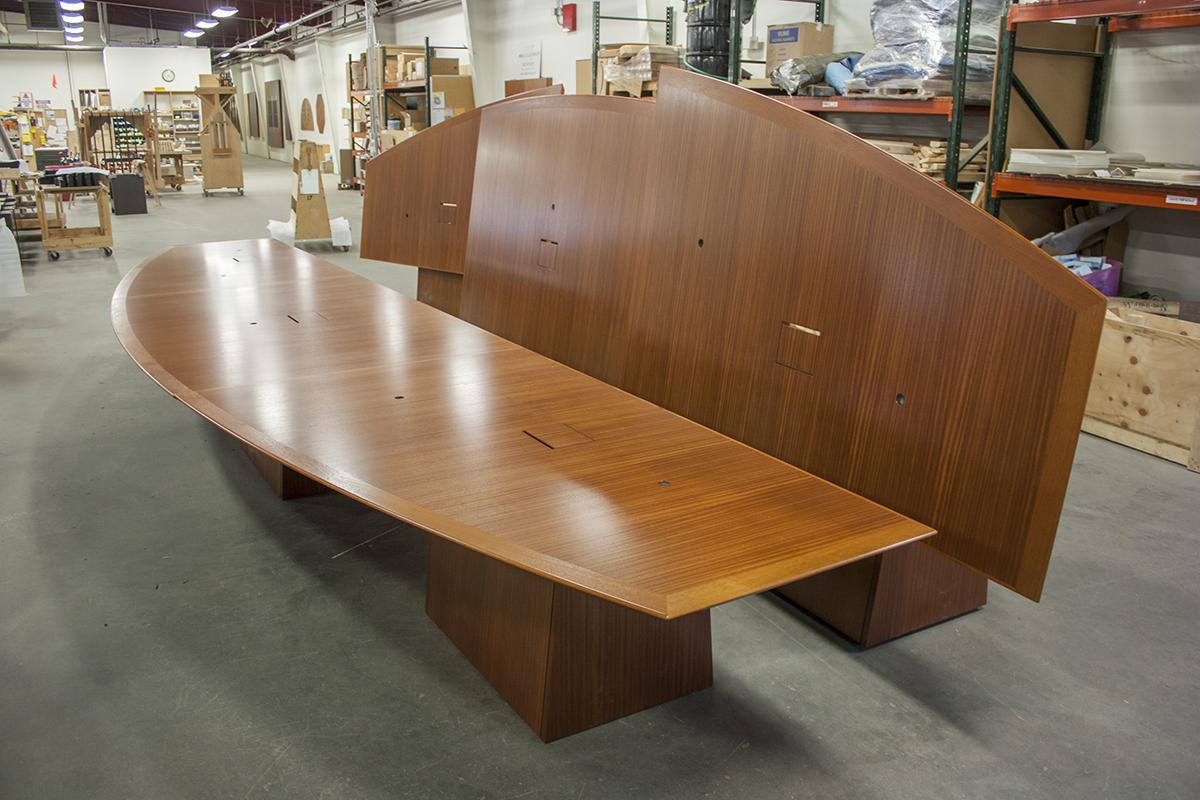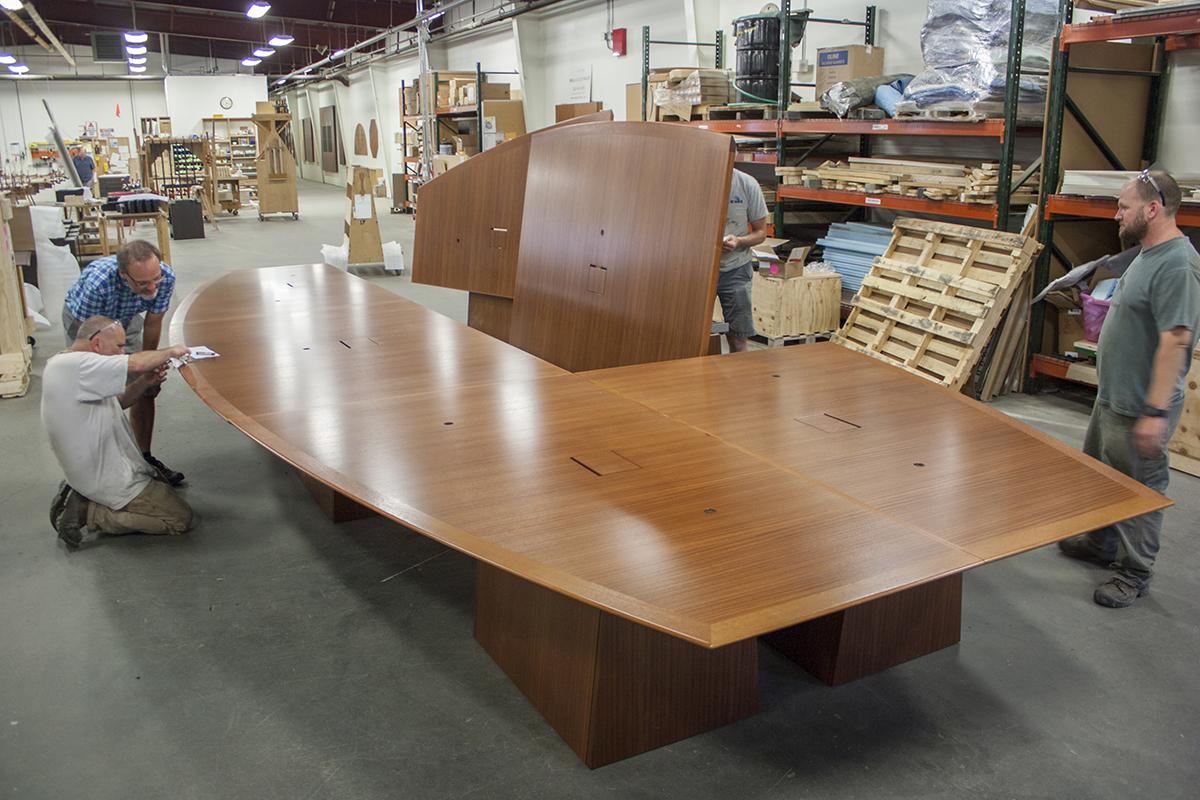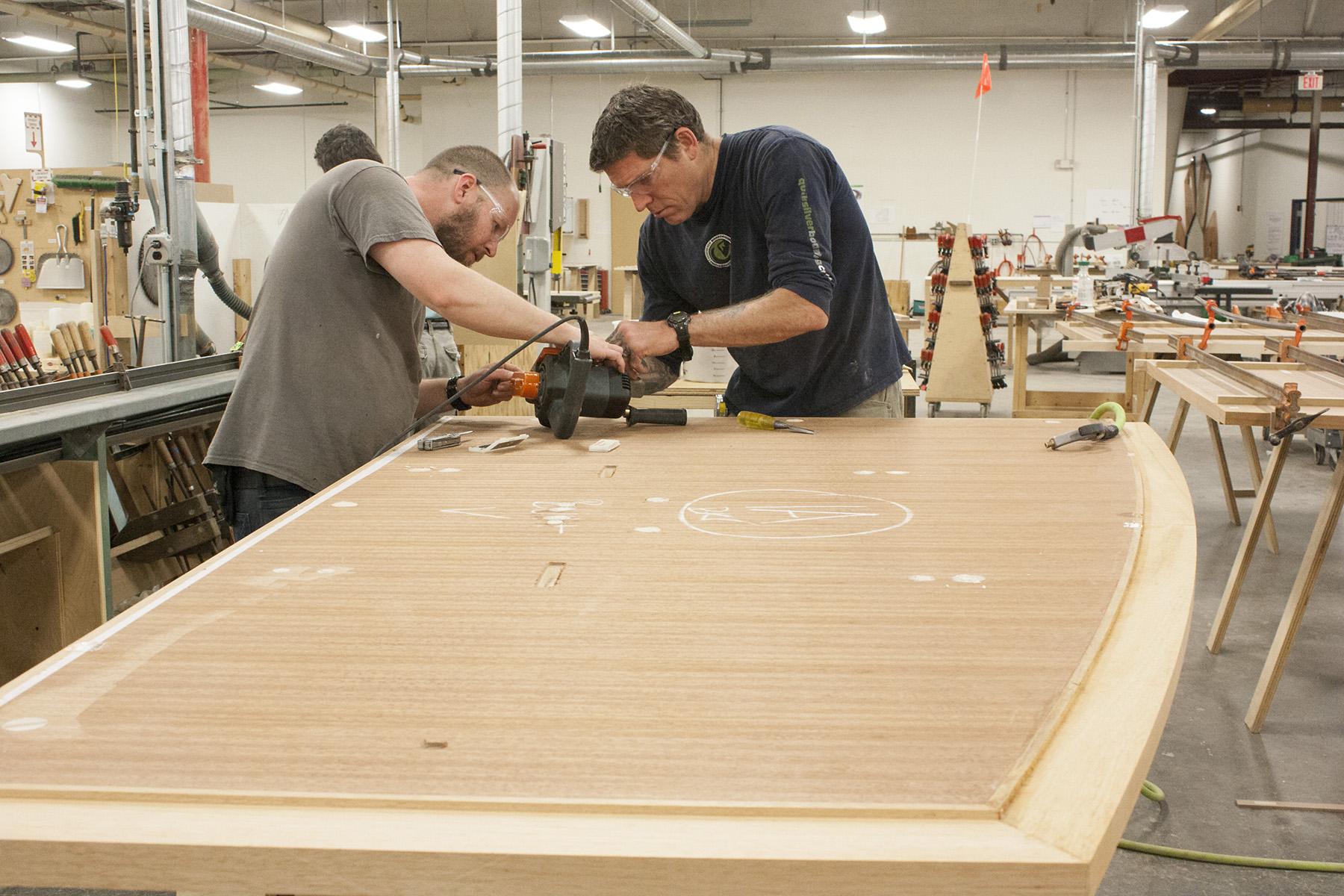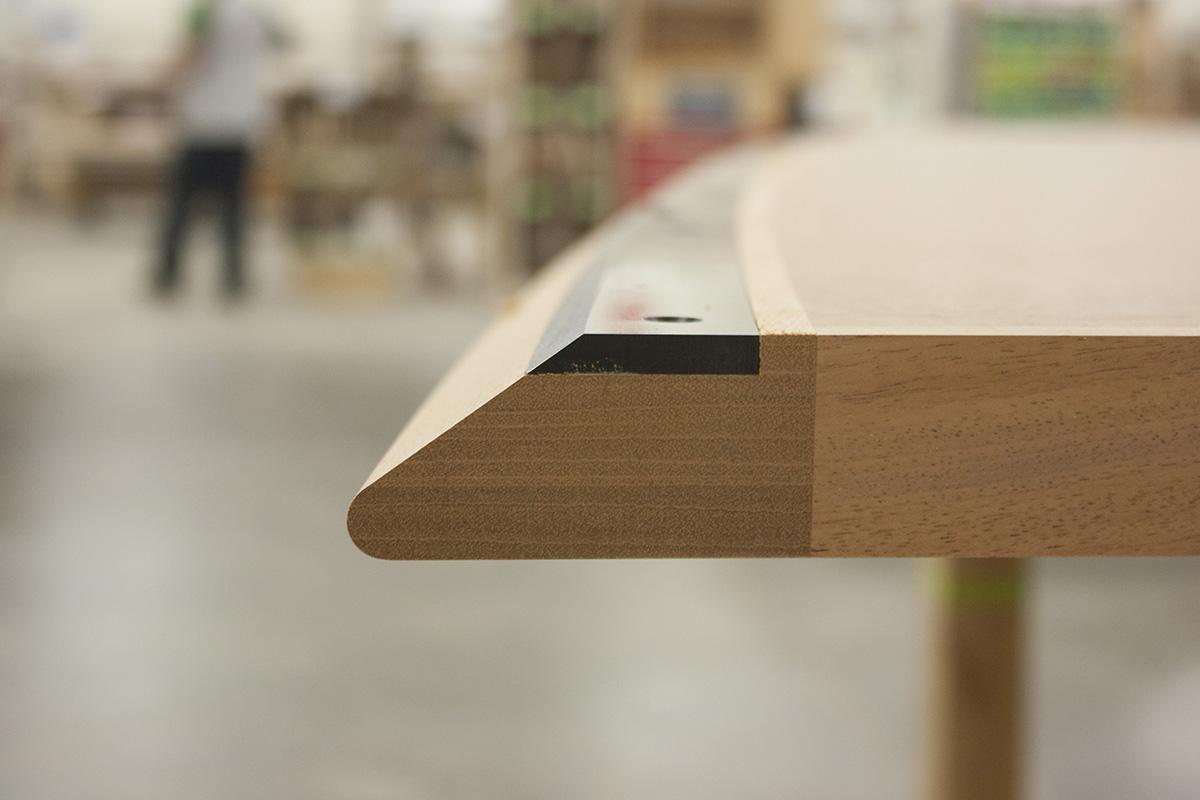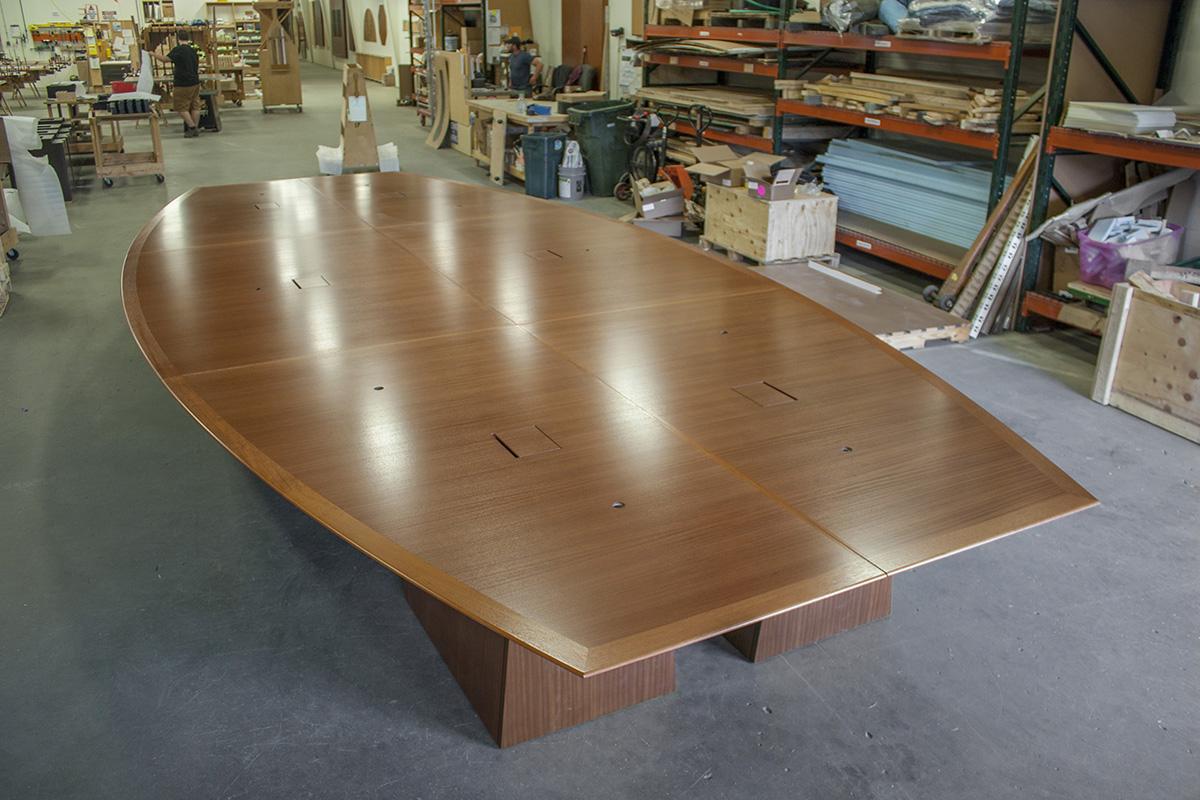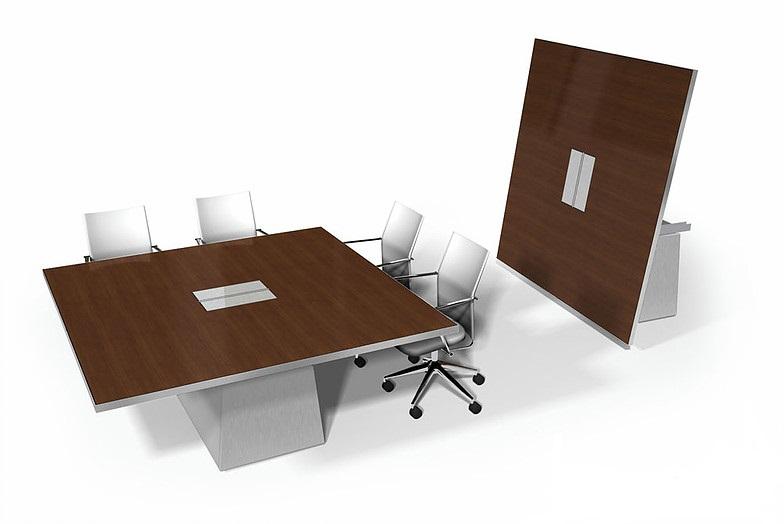 WallGoldfinger says its Summit tilt-top tables were designed with a couple of functions in mind. With tops that tilt and casters that extend and retract, the tables are able to fit through doorways to move from room. But more importantly, they offer the ultimate versatility in a meeting space.
Summit tables are set on casters so they can  roll to create a new table configuration or to be stored. When the tabletop is lowered, the casters automatically retract for stability. For a meeting space with a room divider or operable wall, place a fixed table on each side of the divider. For large meetings, keep the divider open and roll the Summits between the fixed tables for a long boardroom table.
The custom Summit table in the slideshow seen above was designed by Gensler in collaboration with the WallGoldfinger sales and design teams. It features quartered non-figured sapele veneer in a book and butt match pattern and solid mahogany edges. A special WallGoldfinger resin protective edge has been added to help prevent damage to the table and chair arms. Power, data boxes, microphones and wire management are also features of the table.
Most commonly made in a 60- by 60-inch size, Summits can be made as large as 60 by 96 inches. They feature solid wood or three-ply veneer edging and square or trapezoidal bases.
Summits can be constructed with veneer, plastic laminate, glass, lightweight stone and stone resin, and metal edging.
Have something to say? Share your thoughts with us in the comments below.