Carpenter makes debut as science fiction author
July 14, 2016 | 12:26 pm CDT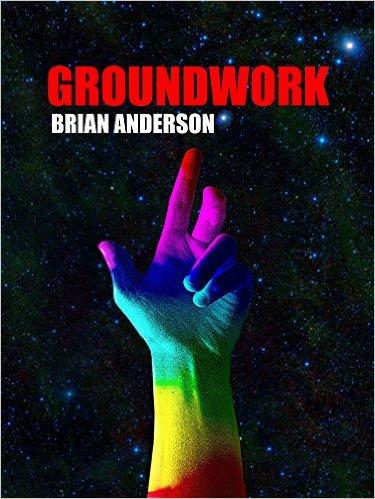 NEW YORK
 - Carpenter and furniture restorer Brian Anderson has launchd  a new science fiction saga, "A Series of Evolutions," bringing new audiences and inventive themes into the science fiction genre. Anderson boldly questions humanity's origins and ponders a possible future in which earthlings inhabit a multitude of planets. Book 1, "Groundwork"---out now and available on Kindle and in paperback onAmazon (
https://amzn.com/B014PNZ00W
), has been well received by long-time sci-fi fans and newbies to the genre alike.
Book Summary:  Archaeologist John Strongham was working amid the Maya ruins of Mexico, hoping to uncover the truth about alien visitations said to have occurred there. During the dig, he discovers a long-hidden transportation device that snatched him away from Earth and delivered him to a remote planet.
Farsocc lies in a distant galaxy, and is populated by highly intelligent beings. The Soccs, as they call themselves, have been monitoring humanity for the whole of our existence; and plan on ushering earthlings onto the galactic stage by creating a new planet of human beings, the first of many yet to come.
John will be the founding father of the archetypal planet, but of course, a mother is needed.
Witnessing the power of Farsoccian science, John proposes to breed with another male and create a hybrid race of men. While attempting to wield the power of evolution, he unwittingly sparked the Soccs' scientific curiosity. They have the technological capacity to make such a thing so, but at what cost?
Humans are not the only species in this universe with a noxious past. In the depths of space, resides a toxic and destructive race of beings that will not welcome the spread of humanity and will seek to prevent it.
Amazon Reviews:
Groundwork is groundbreaking… A page-turner, very addictive and can't wait to read more in the series! Very accessible even for those who wouldn't consider themselves Sci-Fi fans. - Jacob
A dream come true… I can't wait for book number 2. I wish to be John. I use to read a lot and then I stopped. After reading this book I fell in love with reading all over again. To have the options and ability to do what John will do and how he will live. One day with hope.
A fundamentally human story set in a distant world... From the first page, Anderson draws the reader into the story with the main character waking up to an unknown reality […] Groundwork is a human story of love and acceptance, and the quest for the ever-elusive peaceful coexistence of all life.  - Z. Ali
About the Author:
Brian Anderson is a short story writer and novelist. He works as a carpenter and furniture restorer. Authors Frank Herbert, Isaac Asimov and Arthur C. Clarke are among his heroes.
 "My obsession with science fiction began in my adolescence, when I saw something hovering in the skies above my hometown that I could only describe as a UFO," explained Anderson.
"In 2010, the idea for Groundwork hit me like a bolt of lightning. At first, a fragmented maze spilled from my mind and into unorganized notebooks. But I kept at it and learned the craft of writing and created my own fictional universe.
"I'm an avid stargazer, and routinely scan the night skies with my telescope. I've seen something peculiar above Brooklyn's Prospect Park. Maybe it's my UFO keeping tabs on me?"
Have something to say? Share your thoughts with us in the comments below.