BC shelving company trains for growth
By Sharon Bailly
July 22, 2019 | 12:59 pm UTC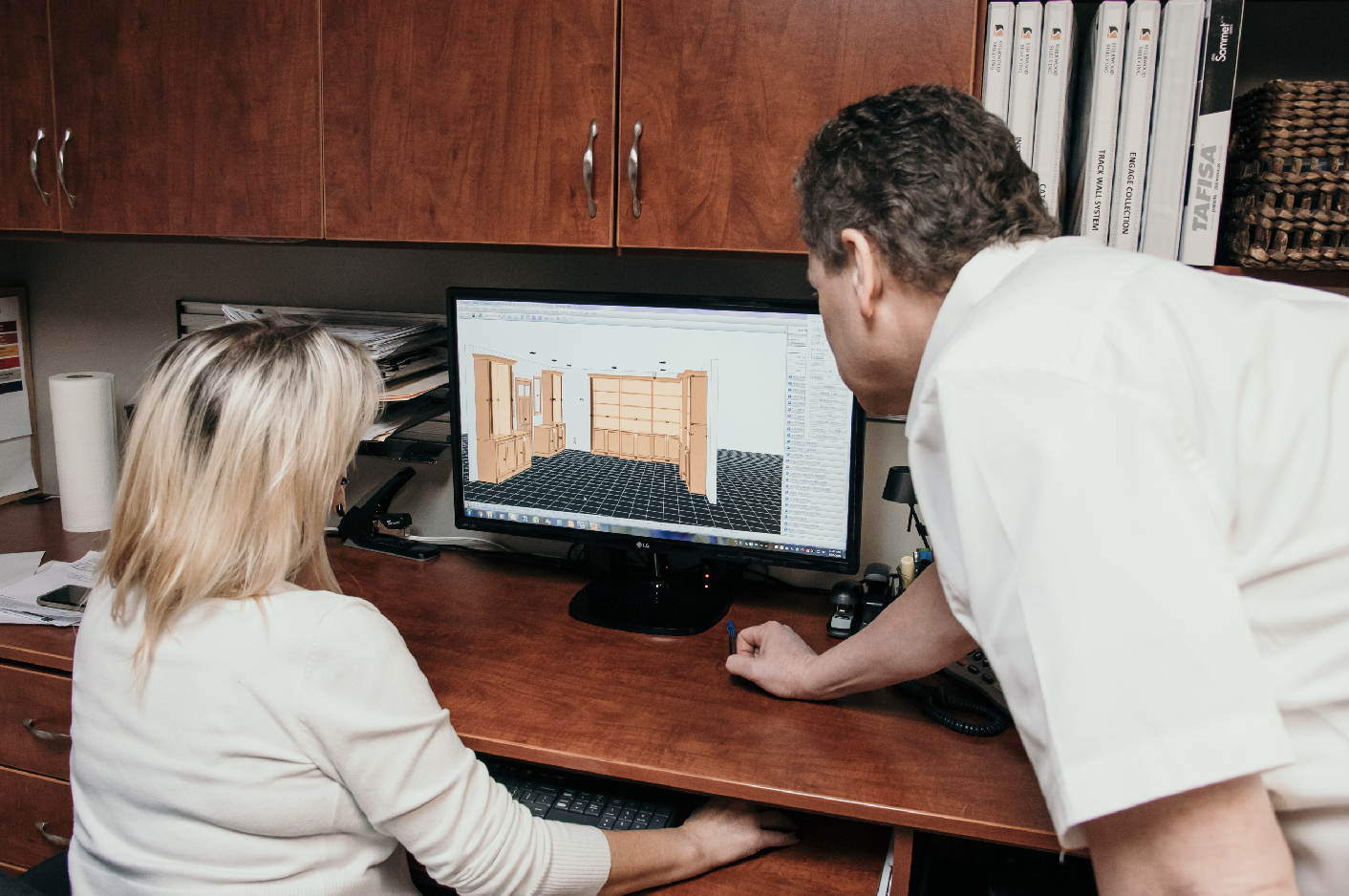 Photo By Sherwood Shelving
According to industry researcher IBISWorld, employment in the US cabinet and vanity manufacturing industry has grown by 3.1percent over the past five years and is projected to keep growing.
All those new employees need training. Dave Robinson, CEO of Sherwood Shelving in Abbotsford, British Columbia, Canada, has successfully solved the training aspect of rapid growth, with minimal disruption to his business and with the help of the right approach, tools, and training programs.
An entrepreneur from the time he started cutting lawns for his neighbors as a child, Robinson founded Sherwood Shelving 16 years ago after working at a California Closets franchise.
Sherwood Shelving designs and manufactures closets and organization systems for closets, pantries, garages, and offices.
"We have our niche," Robinson explained, "and people are always knocking on our door for our product."
Over the past six years, Sherwood has grown an average of 41 percent annually, well above the yearly industry average.
Handling that type of growth requires a training philosophy that is adaptable to the trainee but allows for quick integration into the business.
"I've trained a lot of people over the years," Robinson said, "and I never assume they know things. I start with the basics. I tell them right up front that I'm not trying to condescend, but I've learned that there are always little things you might not know. For example, I'm self-taught in Microsoft Office and I'll still come across a keystroke that I wasn't aware of."
Using both step-by-step manuals and videos, he makes sure that all instruction is logical and organized and does not jump from topic to topic.
Using the right tools
When it comes to manufacturing, Robinson said, "We are very tight and strict so we can maintain quality with a small footprint and staff. If you don't have the right tools, it's very hard to produce the right product. We get the best machinery. I spend a lot of time looking at pros and cons."
Those tools include an IMANovimat edgebander, Biesse Skipper boring center, and Schelling FH6 panel saw for manufacturing custom closets and shelving.
They also include production techniques such as Kanban, Just-in-Time, and 5S Lean.
"Each of these systems bring value to our process," Robinson noted. "All of our staff understand the importance of their roles and are always looking to improve the quality and efficiency in their individual work cells."
For the five in-house designers and the designers in the company's dealer network, the right tools include KCD Closet Workshop and KCD Closet Design Professional, software for creating floor plans, dimensioned drawings, and photo-accurate renderings, making estimates, building cut lists, and more.
"It wasn't too far into our manufacturing process," Dave recalled, "when we recognized we needed a better way to design closets. Some of the dealers in our network were using other products but they were costly and had little or no technical support. KCD Software was the right fit. The learning curve is really good and they provide excellent support."
Robinson cited a few examples of KCD Software implementing new capabilities that make it easier to design and customize closets and cabinets—and, therefore, easier to train: "At first KCD only measured outside to outside of the closet but then they added inside to inside measurements. They also gave the software the ability to switch between metric and imperial measurements. All our measurements are made in imperial and then the designer will design everything in metric, we'll manufacture in metric, and then we'll install in imperial. KCD flips between the two systems very easily."
Training programs at every stage
"We have systems for every department in our business," Robinson said. "These are mostly written step-by-step systems, but we also have video tutorials for such things as machine maintenance, repairs, installations, etc."
Videos are a great training tool, according to Robinson, "because you can walk through the video while performing the task. There's no better way of training."
He has created a series of videos for the designers. The videos are intended to help align designers with the very specific processes of Sherwood Shelving. "I only have to make the tutorial once and new staff can sit down and learn it."
Among the videos he has created are "Adding an Island Top" and "Saving Custom Units."
His staff also take advantage of the video tutorials that KCD Software has posted on its website.
"My videos are for custom situations," Robinson explained. "If KCD has the topic covered, I don't make a video." KCD Software video tutorials cover everything from selecting doors, handles and hinges, to determining pricing and setting up a cut list. Some of the tutorials include step-by-step instructions, and their Quick Start Guide, EZ View Shortcuts and Installation instructions can all be printed – for those who prefer reading to video.
Closet industry recognizes value of training
Robinson's focus on training is being reflected more broadly in the industry. For instance, the Association of Closet & Storage Professionals (ACSP) recently announced an expansion of its certification programs, and the use of design software for training is an important consideration.
"Working with design software can help designers get a sense of any space planning issues, and that can be useful for their own professional understanding," said ACSP board member Denise Butchko.  "But it's also helpful for showing clients how some ideas will work well in a closet and others just make things inaccessible. She added that software programs like KCD Software are a "really user-friendly software designers can use to help show their clients a visual representation of their projects."  
Meanwhile, Robinson stressed that Sherwood Shelving will continue with its commitment to tight systems, superior tools, and in-depth training at every stage.
"A company is no better than the staff who work it," he said, "so we make sure our staff are happy and well-trained and they feel ownership as part of the team. We have very little turnover in our business, with many of our staff being very long-term employees." Good training has a lot to do with that.
To view Sherwood Shelving's training tutorials: https://kcdsoftware.com/category/video-tutorials/sherwood-shelving/
Have something to say? Share your thoughts with us in the comments below.