Saint Louis Closet donates to L'Arche, a nonprofit that helps members with disabilities
March 15, 2023 | 12:04 pm CDT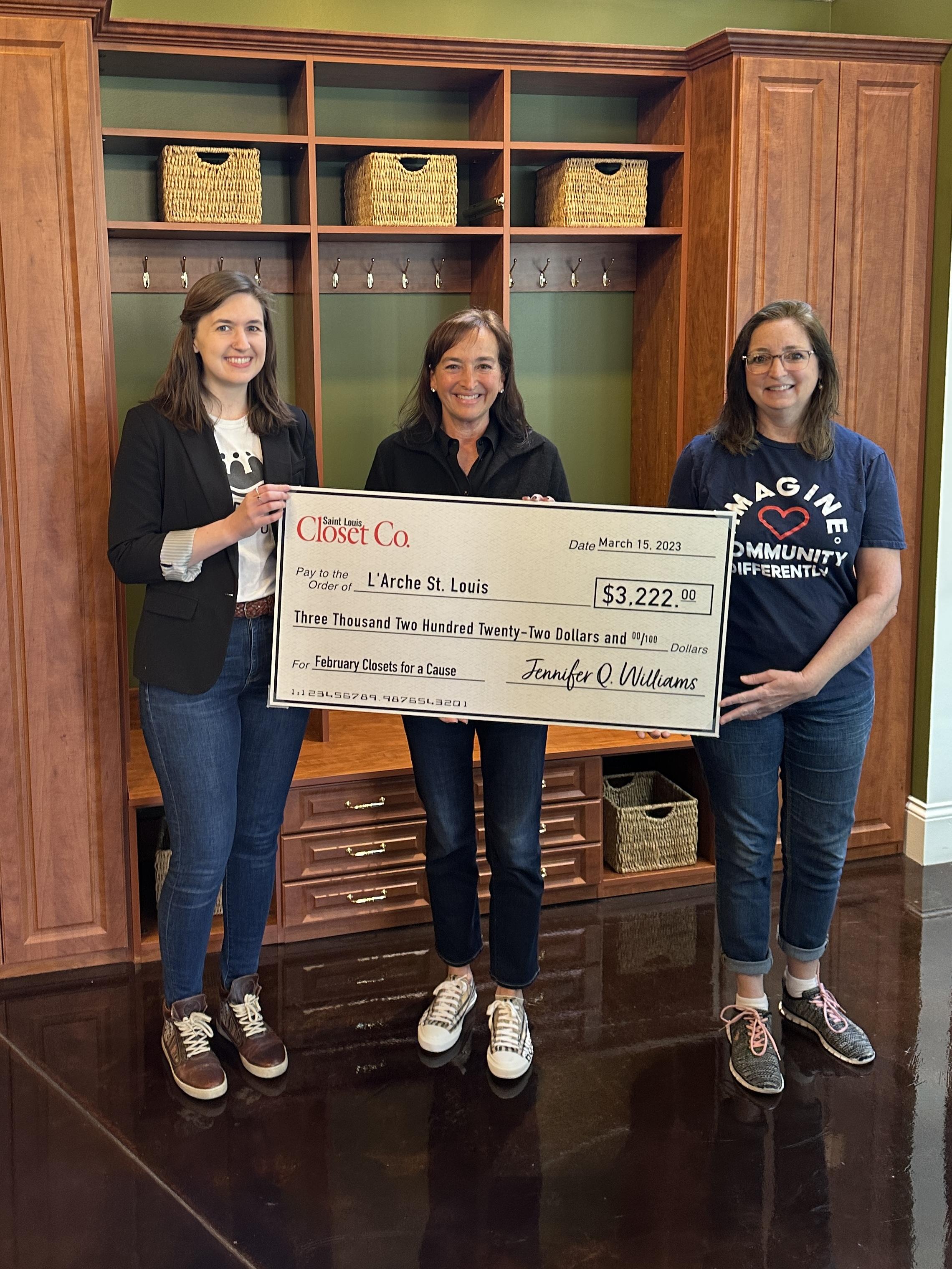 MAPLEWOOD, Mou. — Saint Louis Closet Co. donated $3,222.00 to L'Arche St. Louis through their Closets for a Cause giveback effort. These funds will assist the nonprofit in funding its inclusive programs, all of which are centered around helping members with disabilities live full and healthy lives.
This amount is a direct result of a percentage of gross sales made throughout February 2023. Saint Louis Closet Co. has currently donated $104,749.64 to multiple local nonprofits. 
L'Arche St. Louis helps the St. Louis community through its Daytime Activities Program, Education and Community Outreach Program, Family Support Program, and Residential Services Program. 14 adults with intellectual or developmental disabilities are currently being served, and hundreds of people learn about the nonprofit's message through the Education and Community Outreach Program. 
Every other month, a new charity is selected, and April's selection is Stray Rescue. For more information on Closets for a Cause, please visit www.stlouisclosetco.com/giving-back. 
 
Have something to say? Share your thoughts with us in the comments below.