Saint Louis Closet Co. donates over $100,000 to local charities
February 1, 2023 | 10:29 am CST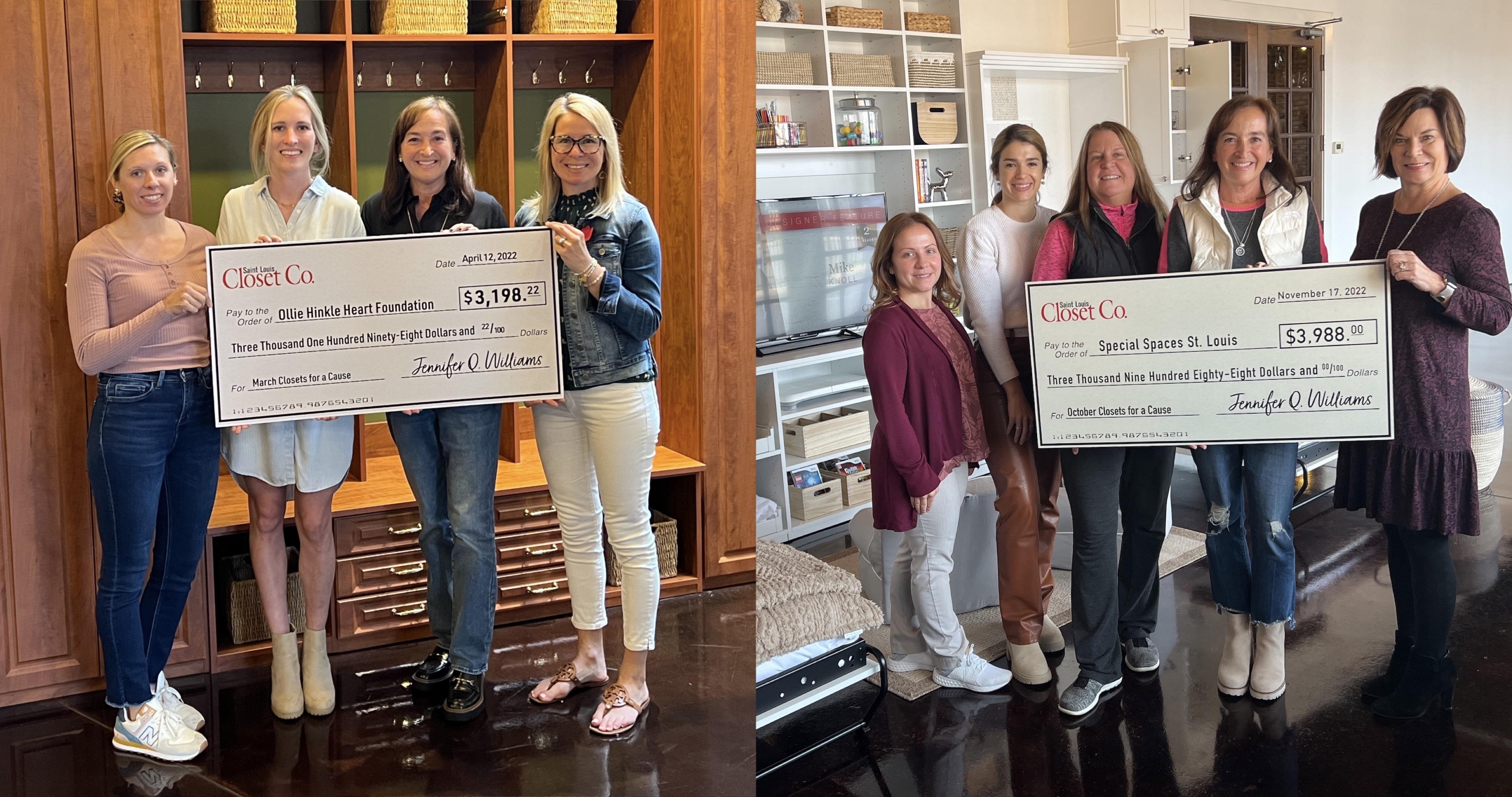 Photo By Saint Louis Closet Co.
MAPLEWOOD, Mo. - Saint Louis Closet Co. has given over $100,000 in donations to St. Louis-based charitable organizations through its giveback program Closets for a Cause.
"I am so honored to give back to my hometown of St. Louis and all the amazing charities we have right here in our city," said Jennifer Williams, founder and president of Saint Louis Closet Co. "St. Louis is such a giving community, and it's because of our wonderful partnerships and clients that we have been able to accomplish this goal of $100,000 in donations!"
 
In 2022 alone, Closets for a Cause has donated to:
Center for Animal Rescue and Enrichment (CARE STL)
Cancer Support Community of Greater St. Louis
Ollie Hinkle Heart Foundation
Operation Shower
Infant Loss Resources
St. Louis Men's Group Against Cancer (STLMGAC)
Connections to Success
Special Spaces St. Louis
Toys for Tots
 
"We are so appreciative that Saint Louis Closet Co. has chosen to work with us and recognizes the work that we do," said Weng Horak, founder and chief lifesaving officer of CARE STL. "Business leaders like this make such a difference when they choose to partner in meaningful ways."
 
Closets for a Cause started in 2020 as a way to recognize, support, and donate to different nonprofit organizations throughout the year. Through this program, a percentage of all sales over a month's span is donated to a chosen charity. A full list of partners can be viewed at https://www.stlouisclosetco.com/giving-back/.
 
Have something to say? Share your thoughts with us in the comments below.