National Closets Direct enters wholesale market
May 8, 2023 | 10:10 am CDT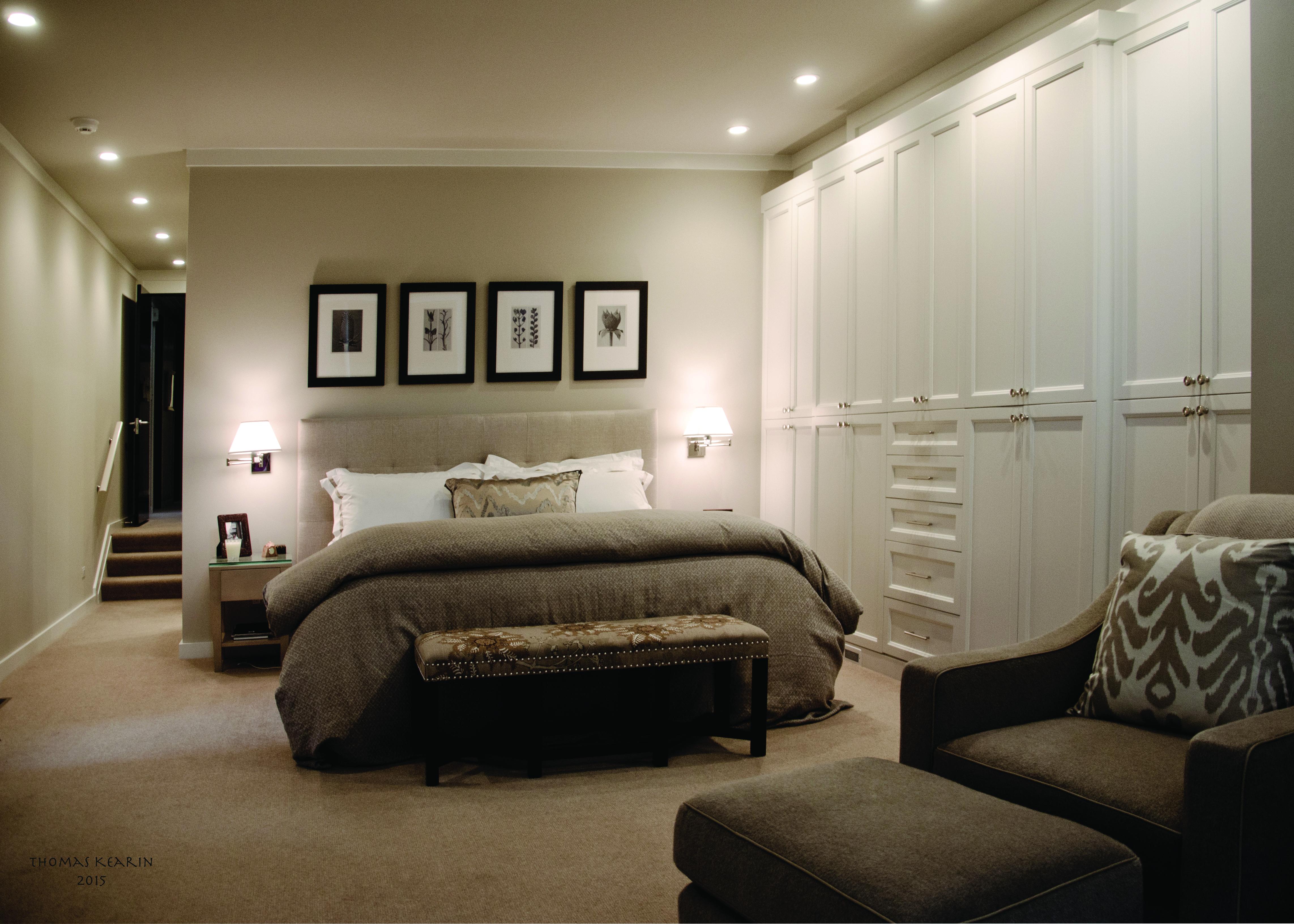 Photo By Chicagoland Home Products
Chicagoland Home Products, a home organization and solutions retailer, is making moves in the storage market by launching a wholesale division, National Closets Direct (NCD).
The Elk Grove, Illinois company is co-owned by Mike Hallman and Zach Kulasa — two industry veterans who met while working together at another well-known company before starting Chicagoland Home Products in 2012. Their collective experiences in sales, marketing and manufacturing allowed them to merge the best of their skill sets to create a company that has seen tremendous growth over the years and is positioned to seize on an opportunity in the wholesale market.
"We are excited to expand our reach and serve a larger market with National Closets Direct," Kulasa says. "Our goal is to provide our customers with the best possible products and service, and this new division will allow us to do just that at a competitive price point."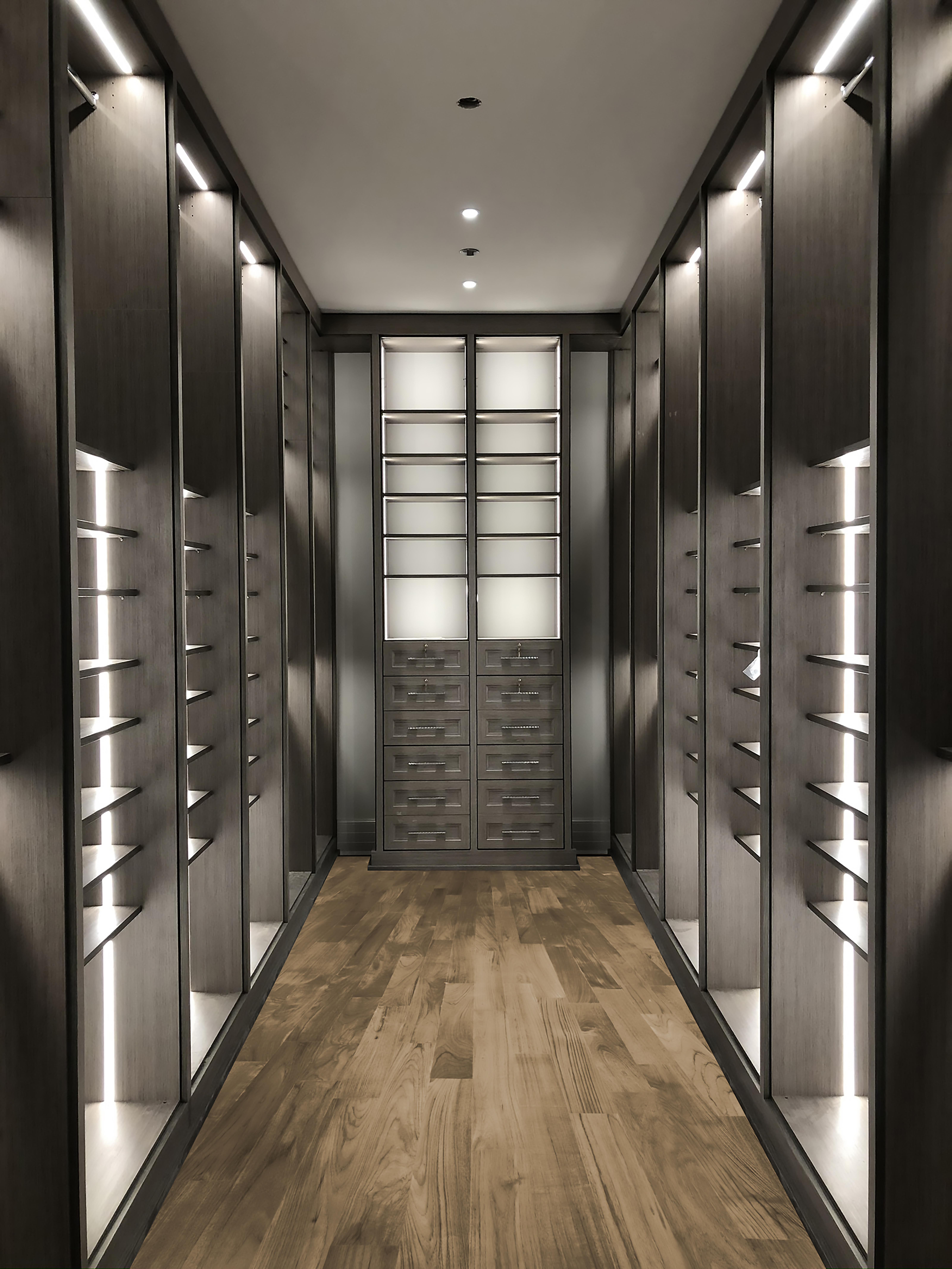 Chicagoland Home Products has provided closet and window covering solutions for homeowners in the Chicago area for over 11 years. The launch of NCD is the next step in the company's mission to bring affordable and high-quality home organization solutions to closet companies seeking a manufacturing partner.
Hallman and Kulasa say NCD was in development for over a year before it launched this spring. Its product offerings include closet systems, garages, pantries, and other home organization solutions. The company will also provide custom design services, ensuring that each project is tailored to the specific needs and preferences of the wholesale customer.
The mission of NCD is to provide closet companies that don't want to deal with the overhead associated with manufacturing customized product solutions by delivering white-label, unbranded products.
"We will provide dealers with a software solution, marketing materials, pictures and other sales tools," Kulasa explains. "And we have an unbranded catalog they can buy, or we'll customize for them with their logo on it so they can use that as their own in their marketplace."
NCD also will work with closet companies outside Chicago, offering the same high-quality products and services as its retail division but at wholesale prices. Their ability to customize to the end users' dimensions, offering 36 colors, 12 door and drawer styles, and custom lighting, help set the company apart. Also, their attention to detail in the packaging and shipping process, including the use of an automated packaging machine, help to ensure products arrive in excellent condition.
While its initial focus is the Midwest, the company has dealers located from Phoenix, Arizona to Florida and all across the country. "Our goal is to expand in every state or marketplace in the country," Kulasa notes.
The company currently services 25 dealers, "but we're looking at growing that," Kulasa adds. "It's just a matter of building up the infrastructure." And while there is a definite need for NCD's services in the marketplace, the owners say they want to make sure that their future growth also allows them to maintain their current short lead times.
Manufacturing process
Currently, the entire facility is 16,000 square feet, including manufacturing, showroom, and office space. The company has approximately 30 employees, including nine shop workers, nine installers, two engineers, and a team of designers.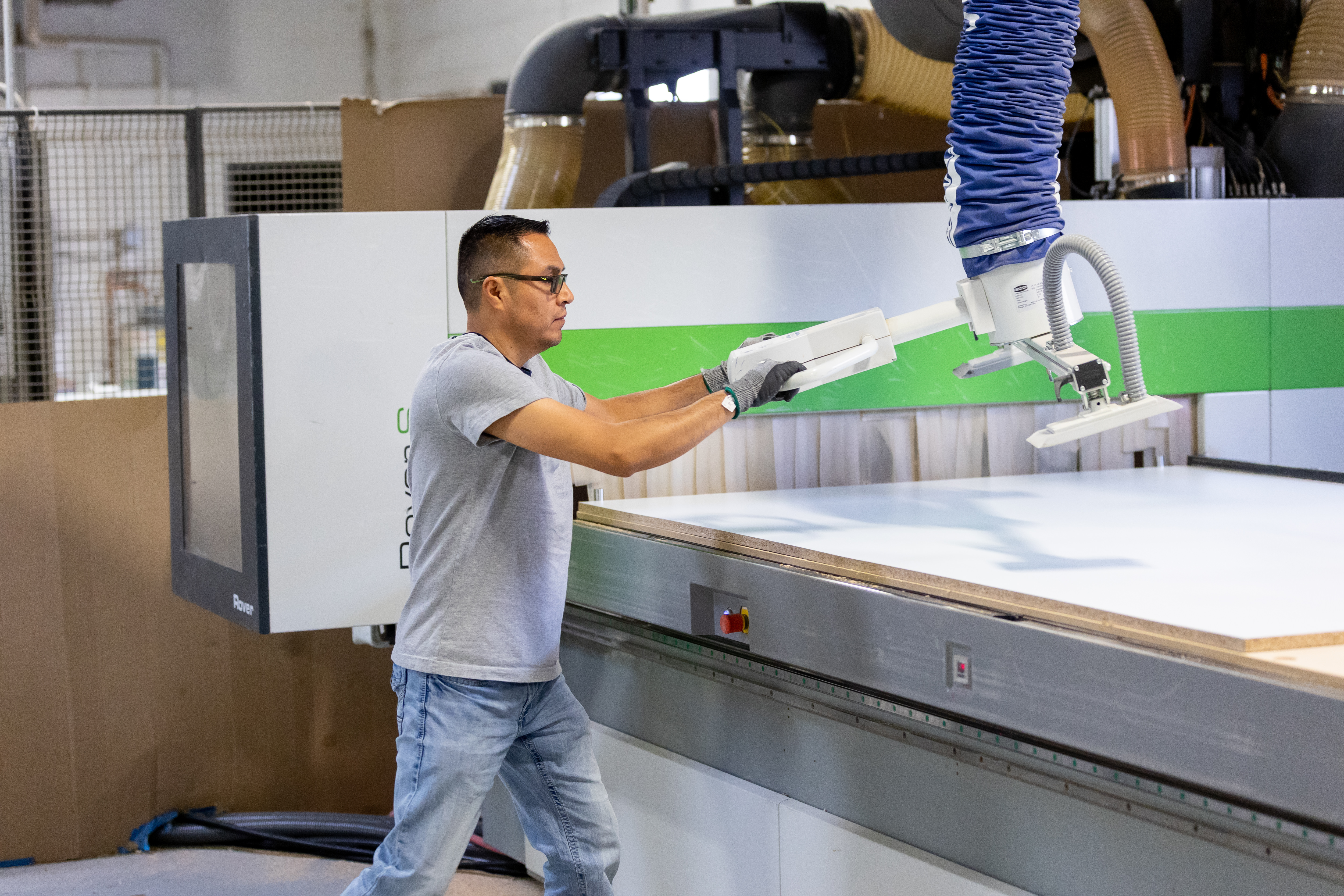 Chicagoland Home Products/NCD relies on a nested-based CNC manufacturing line to handle the heavy workflow of product for its retail and wholesale divisions.
The company has been using this manufacturing process since its inception, having started with a smaller CNC router before upgrading to a Biesse Rover. 
Every piece is labeled and barcoded with detailed information for ease of installation, including where to edgeband the part and the type of edgebanding needed. The company utilizes a Biesse Akron 1300 edgebander.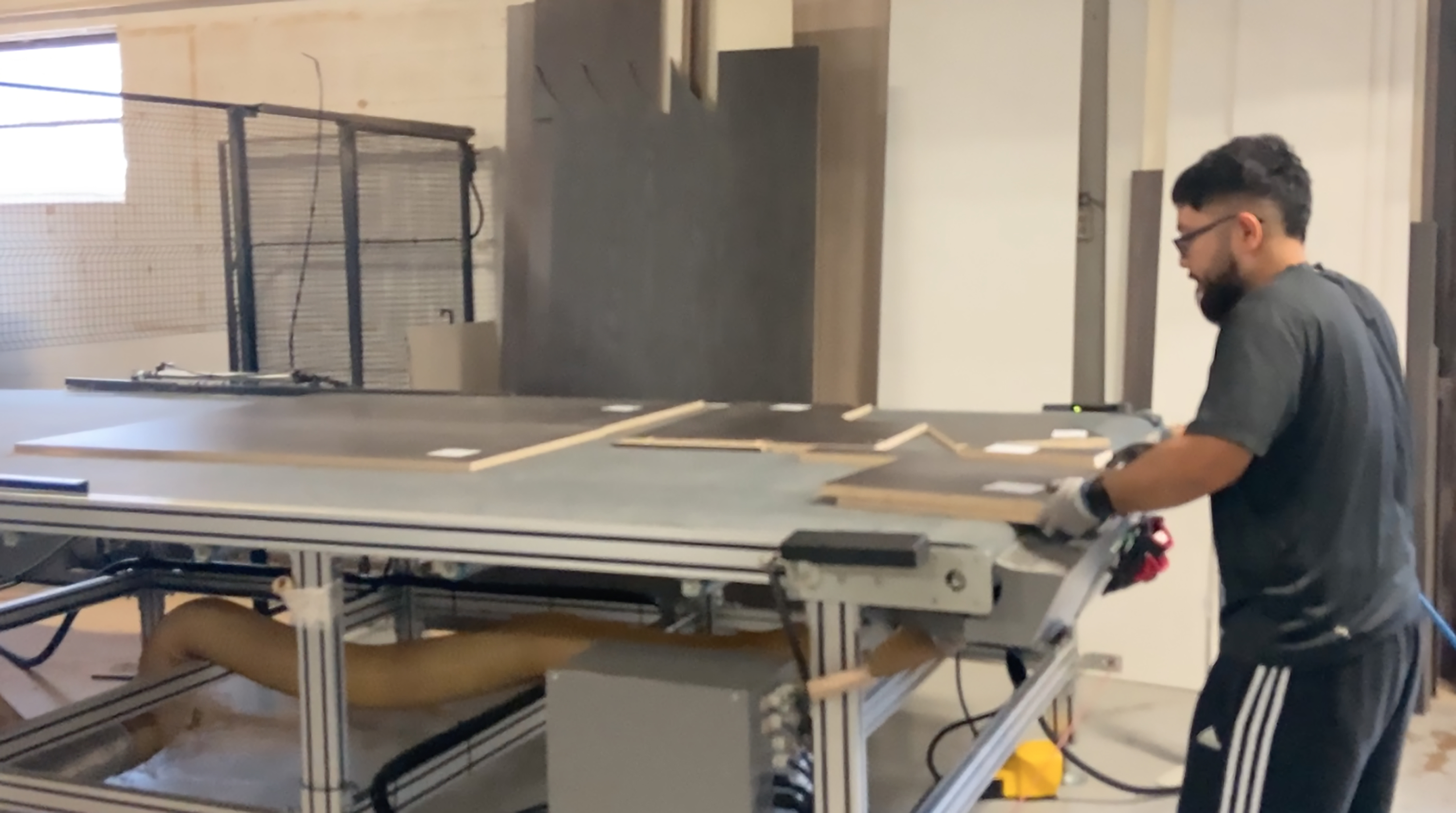 Approximately 50 to 70 sheets of particleboard are cut a day; at the time of Closets & Organized Storage's visit, there were approximately 300 sheets of material on the floor being processed for jobs.
 "We have one manufacturing line in place [and] we're going to be expanding to two lines very soon," Hallman says.
Additional machinery in the shop includes a Biesse CNC milling machine, a sliding table saw, as well as traditional woodworking equipment. 
The company uses Cabinet Vision software for custom designs, particularly on its higher-end products. Also integral is ClosetPro's screen-to-machine CAD/CAM software. 
"Based upon our current software solution, we can handle different types of custom applications in clients' designs and color offerings to appeal to our customers' needs, cutting on a per-job basis," Hallman says.
NCD's dealers also can access online design software remotely for standard product lines.
Along with its move into the wholesale market, Chicagoland Home Products/NCD has also begun expanding its production to meet demand. The newly acquired side of the plant is where assembly, job staging, and packaging takes place for both retail and wholesale operations.
Visit www.chicagolandhomeproducts.com and www.ncdirect.com to learn more.
 
Have something to say? Share your thoughts with us in the comments below.