Home Storage Startup, Clutter, Expands to San Francisco
September 2, 2015 | 11:24 am CDT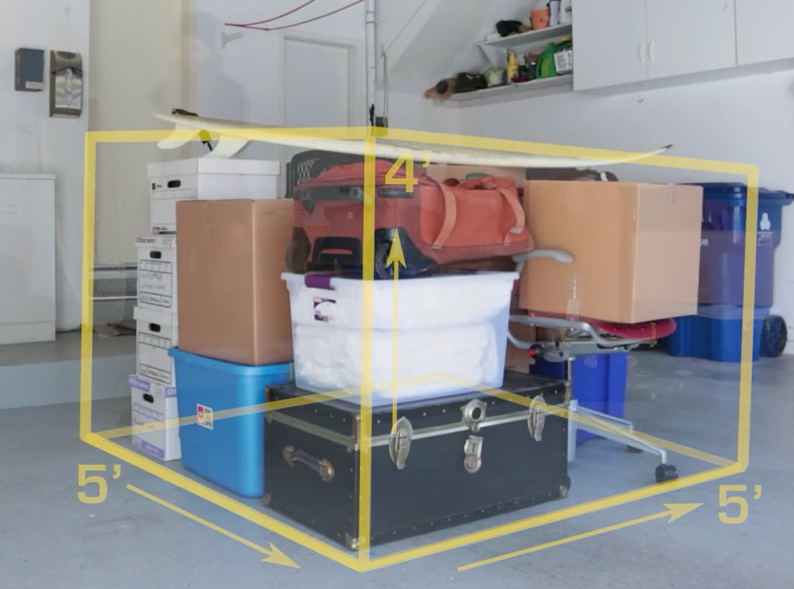 LOS ANGELES, CA -- On the heels of raising $3.3 million, Clutter (www.clutterstorage.com), an on-demand, self-storage startup, announces its ongoing West Coast expansion with a San Francisco launch. Following its successful Orange County debut earlier this summer, the brand launches in San Francisco with plans to continue its expansion nationally. Headquartered in LA, Clutter is a true global game changer in the world of self-storage, offering convenient and affordable one-click access to storage akin to a valet car service.

With its late summer debut in time for back-to-school and fall ready, San Francisco residents can now experience this simple and safe one-of-a-kind self-storage. The service is especially convenient in a city where a lot of people don't have cars as Clutter handles the heavy lifting, eliminating the need to rent a van, hire movers or even pack. After visiting the company's website, users coordinate their items to be stored with free pick-up and one-hour onsite packing help included in the price. Clutter's careful categorization system makes organization a breeze. Truly transformative and totally transparent, Clutter photographs all of its customers' belongings, labels each item with an easily identifiable category, and then manages them online, ensuring their clients never forget what they've stored ever again. Additional packing services and materials are available on request and the company even offers free donation drop off. Stored belongings including seasonal favorites can then be delivered back to the customer at their whim.
Recognizing the need for a results-driven service in our fast-paced society, the tech-savvy company was created around the idea that storage should be made simple. The brainchild of Brian Thomas, Clutter was conceptualized in 2013 when he couldn't locate his favorite Calvin and Hobbes book in storage, which he wanted to gift to his young cousin. The experience inspired him to create a more efficient digitized system, catering to all of life's storage needs from moving homes to stashing away winter clothes or stowing sporting equipment.

"In densely populated cities like San Francisco, dealing with storage can be a real challenge," says Brian Thomas, the company's CEO and Founder. "With our entry into the market, Clutter will be changing the paradigm, providing a modern and accessible alternative—essentially taking the "self" out of the self-storage process. We guarantee our customers an intuitive process, a full visual inventory and easy access to their belongings."

Clutter shows its customers the plan size and exactly "what fits," so they can decide what works best for them. Moreover, Clutter is a full-service storage company, offering an array of options from the item plan ($7 per month per box) to the closet plan ($75 per month for up to a ½ bath or hall closet) to the garage plan ($175 per month for the equivalent contents of a car garage or studio apartment). With climate-controlled, 24-hour surveillance at state-of-the-art storage facilities, Clutter puts the customer first, making convenience, affordability and security its top priorities.

About Clutter:

Based in Venice, California, Clutter is disrupting the $25B self storage industry by providing transparency, world-class service and a superior product experience.

SOURCE Clutter
Have something to say? Share your thoughts with us in the comments below.