Closets Symposium to be held August 22 in Atlanta
July 21, 2022 | 7:24 am CDT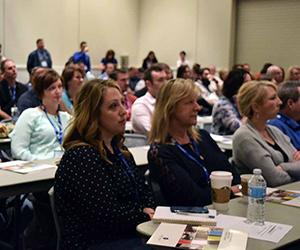 ATLANTA - Demand for organized closets, garages and other home storage areas will rise steadily. At the IWF 2022 Closets Symposium, you'll learn key industry research, design trends, business and marketing advice and more. The full-day session, sponsored by Closets & Organized Storage, CCF Industries and Richelieu Hardware, will take place August 22 at the Georgia World Congress Center in Atlanta, Georgia. 
State of the Closets & Home Storage Industry: An in-depth look at the current market profile for franchises and independent retailers and forecast for 2023. Presented by: Eric Marshall, Kitchens and Closets by DEA and Laurel Didier, publisher, Closets & Organized Storage
How to Prepare Your Business for Sale: Identify key milestones needed to position your business for sale and to attract potential buyers. Presented by: Kenneth Kumph, Premier Builders, Inc.
Material and Surface Trends: This presentation will look at the hottest styles, from color to textures, and how to apply them in a successful business strategy for your market. Presenter: Christina Relyea, director of sales & marketing, JB Cutting Inc.
Supply Chain Disruptions: Concerns over the supply chain continue to impact the industry. This presentation will show you how to adjust and develop evolving marketing strategies. Presented by: Gary Leblanc, director of major kitchen accounts, Richelieu Hardware.
How to Manage Client Expectations: From sales and design to installation, learn how to meet and exceed clients' expectations to obtain glowing reviews. Presented by: David Cutler, president, The Closet Works.
Build Business with Brand Engagement: Winning strategies on creating a successful marketing program. Presented by: Christian Smedberg, marketing manager, Weinig Holz-Her USA.
Closet and CNC symposia attendees are invited to join Woodworking Network for the 2022 Wood Industry Leadership reception on Monday, August 22, from 5:00 p.m. to 7:00 p.m. in the Murphy Ballroom at the Georgia World Congress Center.
During the show, make sure to stop by Woodworking Network's booth # A10707 in Hall A. Chat with editors and pick up the latest issues of Closets & Organized Storage magazine and FDMC.
To register, visit iwfatlanta.com.
Have something to say? Share your thoughts with us in the comments below.