Closet Customers Are Opting for Textured Melamine
September 14, 2015 | 10:19 am CDT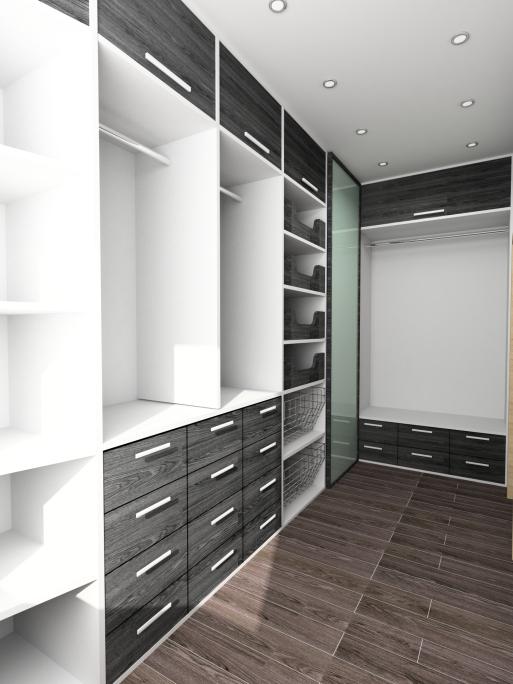 Photo By Closet By Design
One of the most recent trends that I have seen is in customers opting for textured melamine over wood and over other non-textured synthetic materials. It is a sleek modern look that is becoming a must-have for renovated households. The newly favored product gives off the look and feel of many varieties of real wood such as cypress and fir trees without the expensive cost of their real wood counterparts. The product features a high quality "textured" look and feel. At Closets By Design we call it the Brio Collection. We have seen it being favored in the majority of our projects since we launched the collection five months ago.
The specialized melamine panels is available in several colors and patterns to complement various design projects and can be customized to fit in complex spaces. I have seen clients choose this product because it gives them the look and appeal they want. They rest assured knowing they are getting the industrial strength needed for the custom project to last for years to come.
Benefits
When it comes to the benefits of utilizing textured melamine, they are almost endless. Not only does the product give off the same appearance as wood, but it also feels very similar to wood due to the textured element. The cost of the textured melamine is about one third the price of real wood yet gives the same quality appeal. The Brio Collection is also scratch-resistant and can be easily cleaned which is an added benefit. 
How to Utilize
In my experience, I have seen customers utilize the textured melamine for a number of different projects. The most popular projects would have to be custom closets and home offices. The textured melamine can work anywhere one would think to include wood or a traditional composite product. The looking is stunning and our clients are thrilled with the finish product.
Between the cost effectiveness, the ease of maintenance and the array of ways to use the product, I predict that this will become a well-favored product for years to come. If you are interested in learning more about textured melamine, contact your local Closets By Design and ask about the Brio Collection.
Geoffrey Davenport is the owner of Closets By Design, Washington D.C. Since 1982, Closets by Design has built a reputation as a leader in the closet organizing and storage remodeling industry. From no obligation in-home consultation to custom tailored designs to the highest quality product construction, Closets by Design emphasizes a commitment to complete customer service and total customer satisfaction. The concept began offering franchise opportunities in 1997 and currently has 44 territories across the United States and Canada. Closet by Design offers franchise opportunities in large exclusive territories. Closets by Design has been ranked in Entrepreneur magazine's top 500 franchises as a leader in the home organization category.
Have something to say? Share your thoughts with us in the comments below.