5 ways to market your design business
By Rita Melkonian
March 20, 2019 | 5:43 pm UTC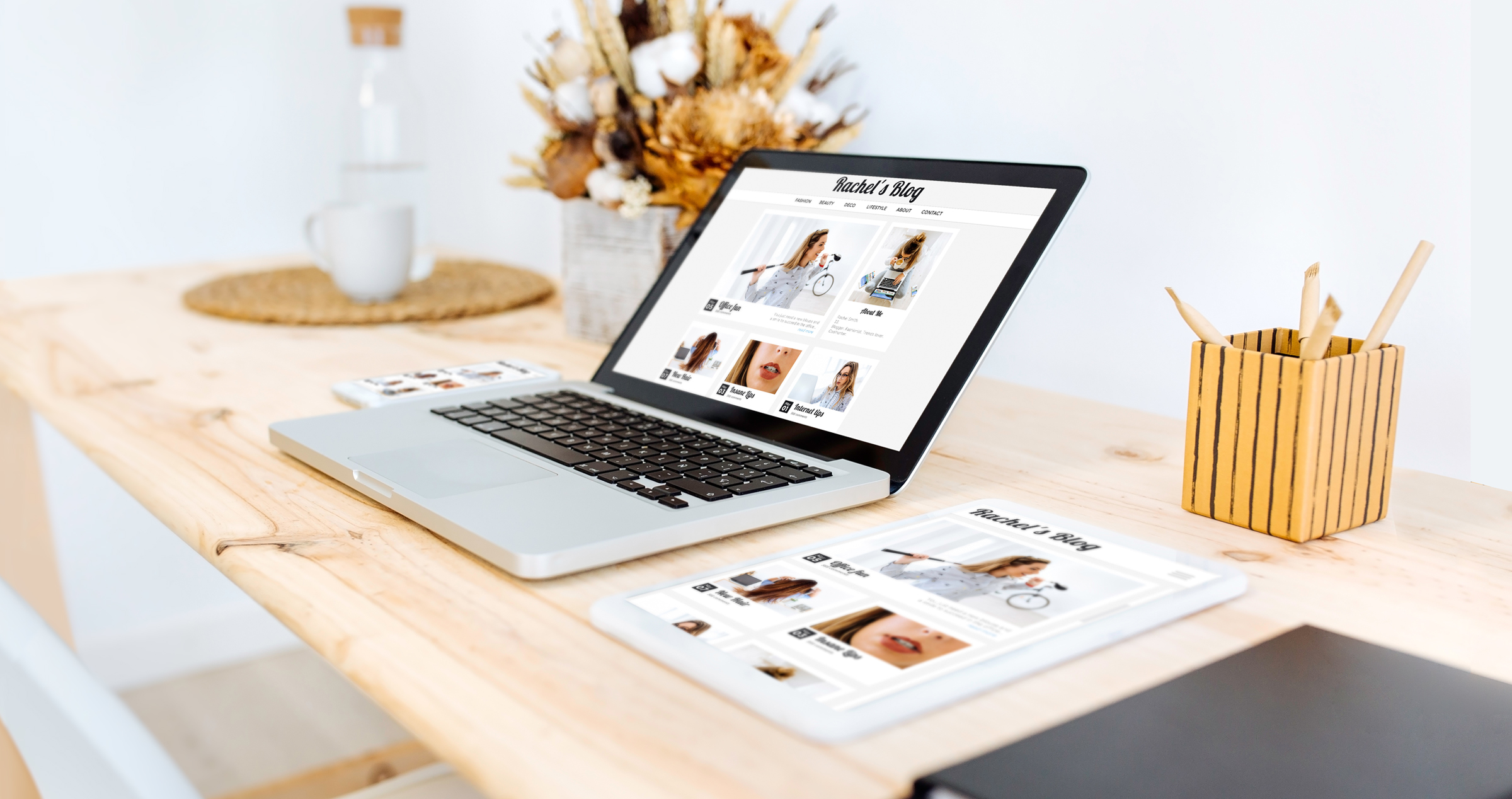 One of the most powerful ways to get the word out about your custom closet design business is through digital marketing.
Whether you're starting a new business or you're looking for ways to spruce up your existing one, marketing will help put your closet design business on the map.
But where do you start? What steps should you take?
Here are five ways you can use digital marketing to grow your custom closet design business.
Create a beautiful website
If you're starting off in the business and you want your company to succeed, you have to have a website where your potential customers can see your work and contact you.
In this day and age, not having an online presence will hurt your bottom line.
If you're not comfortable creating your own website, your best bet is to hire a graphic or web designer to do it for you. That way you'll be guaranteed to have a functional and professional-looking website.
Make sure you include high-resolution images of your closet designs and create a digital portfolio where clients can see the work you've previously done. 
You can include 3D renderings, before & after pictures, or just images of your completed projects. Having a digital portfolio will help your clients decide whether or not they like your style.
You should also have an easily accessible contact form on your website as well as all the services you provide so that clients who are interested in a consultation can quickly book an appointment with you.
Start a blog
You don't have to be Jane Austen to start a blog.
But blogging is one of the best ways to get organic traffic to your website. With the use of targeted keywords, you'll get the right kinds of visitors to your website, increasing your chances of attracting potential customers.
You'll have to write relevant content related to the world of interior design. You can write about trends, tips, industry news, even projects that you've worked on.
The more you write, the more chances you'll have of your website appearing on the first page of Google (or other search engines). The key is to use keywords that your potential clients might be using to run searches, and to use those keywords throughout your posts, titles, URLs, and meta descriptions. 
Create social media accounts
If you're not using social media to promote your custom closet design services, you're doing it wrong.
Think of it this way – according to statista.com, roughly 2.6 billion people are social network users. Those numbers are increasing every year, with a projected 3 billion users by 2021.
We're not saying you can reach 2 billion people by promoting your business on social media. But chances are the people you're targeting have social media accounts, and a certain percentage of them are likely to land on your page.
Facebook, Instagram and Houzz can be extremely useful for interior designers.
You can share beautiful images of your work, renderings, blog posts that you've written, articles from industry leaders, and any promotions you might be offering.
You should also include a link to your website on all your social media accounts, as well as a phone or email button so visitors can easily reach out to you should they want to book an appointment.
Look into paid advertisements
In order to get more clients and grow your closet design business, you might have to put some money toward paid advertising.
There are two types of paid ads that work for interior design businesses: search engine ads and social media ads.
Search engine ads such as Google ads or Bing ads are effective because they are very targeted. This means that whoever clicks on one of your ads is truly interested in the services you're offering.
The only downside to search engine ads is that, unlike social media ads, they can be quite expensive, especially if searches related to your industry are in high-demand in your area.
Social media ads are great if you don't have a big budget.
You can run your affordable ads on Facebook and Instagram, and you can manually choose your target audience. The more targeted your audience is, the greater the chances of attracting new clients.
If you're using Facebook, you can also boost certain posts such as your blog posts, which is even more affordable than running ads. Boosting will give your posts more visibility, thus driving traffic to your social pages and eventually to your website.  
Attend industry events
There is no better place to network with other interior designers than at industry events.
Talking to other professionals who share your experiences, successes and struggles is a great way to get some input on how to better your custom closet design business. 
You'll also get some invaluable business tips, and you'll be able to network with other professionals such as vendors and contractors. 
By building relationships with people within the industry, you'll be better equipped to manage your own business and you'll have a repertoire of workers you can reach out to should you need them.
If you don't have the budget to attend major industry events such as KBIS or the International Builders Show, you can keep an eye out for local events. Whether you specialize in closets and storage, kitchen design, or bathroom design, there are always local trade shows (unless you're in a very remote area) that you can attend and network at.
Rita Melkonian is a marketing content specialist at 2020.
Have something to say? Share your thoughts with us in the comments below.