Meet the Mycube family of safes at Closets Expo in San Diego
December 15, 2021 | 11:36 am CST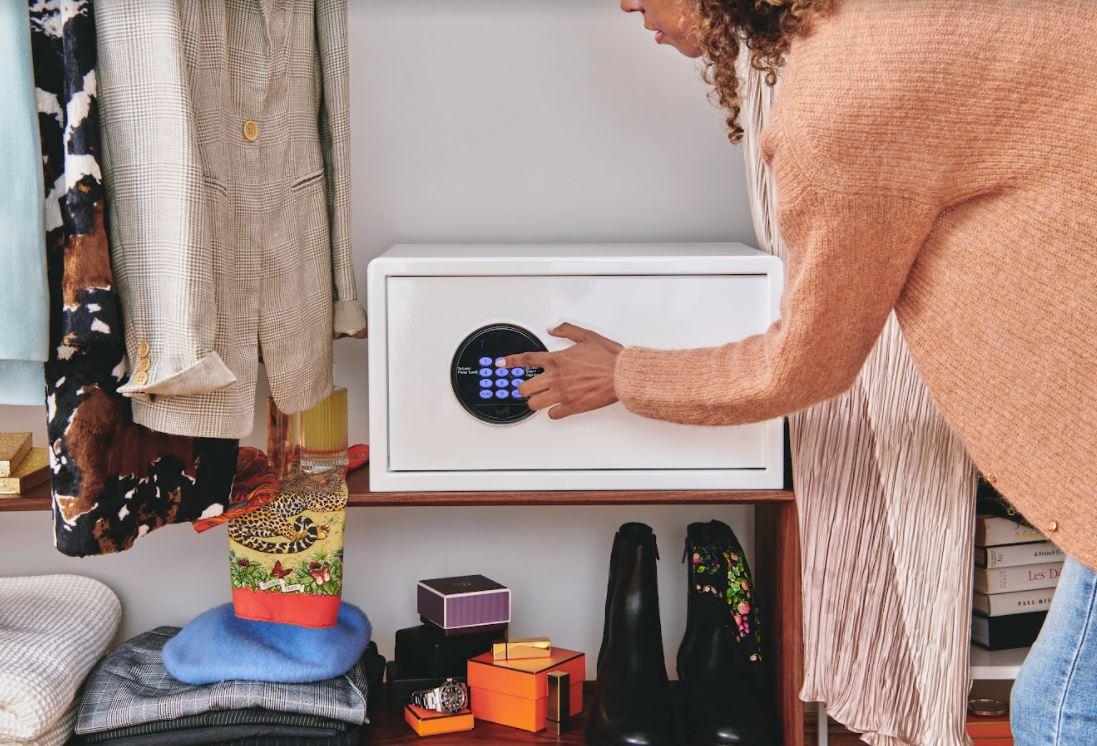 SAN DIEGO – Mycube will exhibit its expansive line of compact safes at the Closets Expo, co-located with Wood Pro Expo California, April 28-29, 2022, at the San Diego Convention Center. The expo is preceded by a choice of two full-day conferences with plant tours on April 27.

Mycube safes can be installed in bedroom closets, kitchen pantries, laundry rooms, home offices, linen closets, and other places throughout the home. Mycube offers safes that are opened with digital keypads or biometric fingerprint sensors, fire-rated safes, and a gun safe.

According to company founders Lois Krasilovsky and Scott Annan, "At the heart of our company, we believe that everyone deserves a home where everything vital has a place. With Mycube, we're dedicated to designing beautiful high-quality products for secure home organization. From old love letters to new business plans, passports to pearls, Mycube safes and accessories provide the best safekeeping solution that not only does the job, but looks just as good doing it. Built with a customer-first mindset and our lifetime guarantee, we're thrilled to be a part of helping you live every day with Mycube."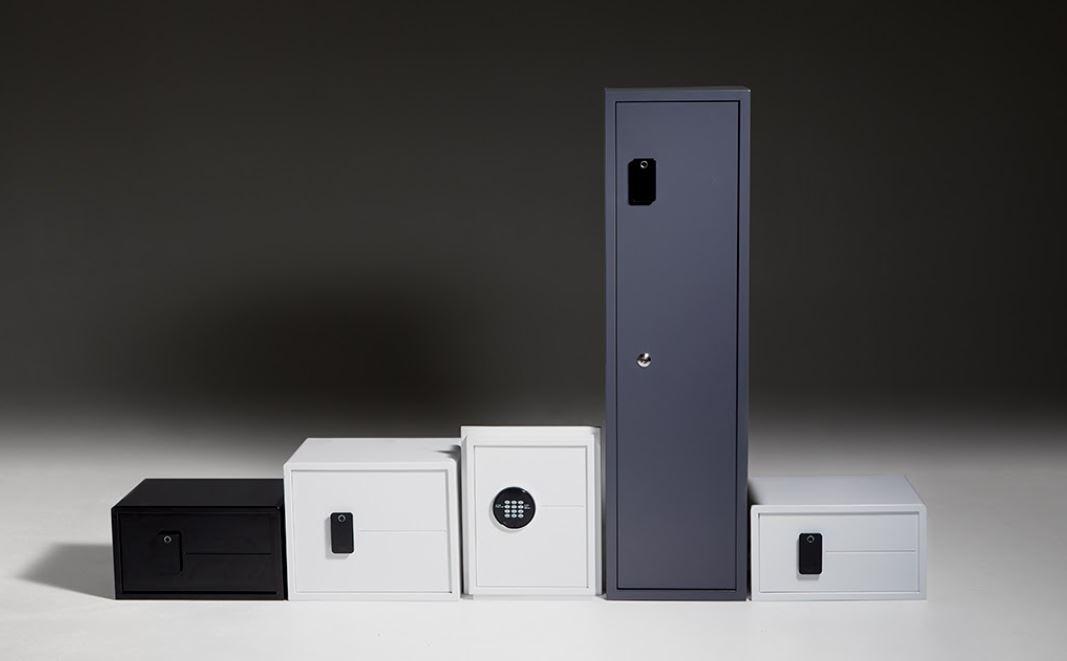 All of the Mycube family of products can be bolted to the floor or a shelf. Here's a rundown of Mycube safes, including a link for more information and a video of each product.

The Mycube Classic is the company's best-selling home safe. It weighs 38 lbs. and features 1/8" thick reinforced steel walls and tamper-proof door bolts. The simple-to-use illuminated digital keypad makes personal access seamless and secure. Once opened, our internal light allows for maximum visibility of stored contents.

The Mycube Mini is a compact version of the Mycube Classic. It weighs 35 lbs. and has 1/8"-thick reinforced steel walls. The digital keypad and interior light features are also the same as the Classic version.

Biocube incorporates the features of Mycube Classic design and integrates the company's proprietary biometric fingerprint technology that unlocks the safe with a touch. Biocube Plus is a larger Biocube safe also using fingerprint technology for access. Biocube Plus is 16" tall and fits on a 14" standard shelf.
Biocube In-Drawer safe is a smaller version of Biocube that fits in a pull-out drawer. It opens from the top using dual spring lift arms.
Firecube is a 55-lb. commercial grade safe offering one-hour fire protection up to 1200F. The Firecube features two tamper-proof steel bolts to keep the door tightly closed and secure, and a top pull-out drawer to accommodate a fire-safe tray. 

Biocube Professional is a heavy-duty biometric safe. It weighs 80 lbs. and has 12 tamper-proof bolts and an auto-locking door. Biocube Professional can be used to store rifles, artwork, collectibles, gold, cash, and coins. 

Mycube In Wall safe can fit in between two wall studs for extra security. Available in high-gloss white in a smooth designer finish, the safe comes with a push-button keypad that runs on 4AA batteries and a backup manual key override for emergency opening. The safe has four pre-drilled bolt holes - two on each side - and an installation hardware kit for securing the safe to the inner wall studs. The safe can also be programmed for multiple users if used for guest rooms or Airbnb's. 
Mycube will exhibit its safes and accessories at booth #305. Learn more at mycubesafe.com.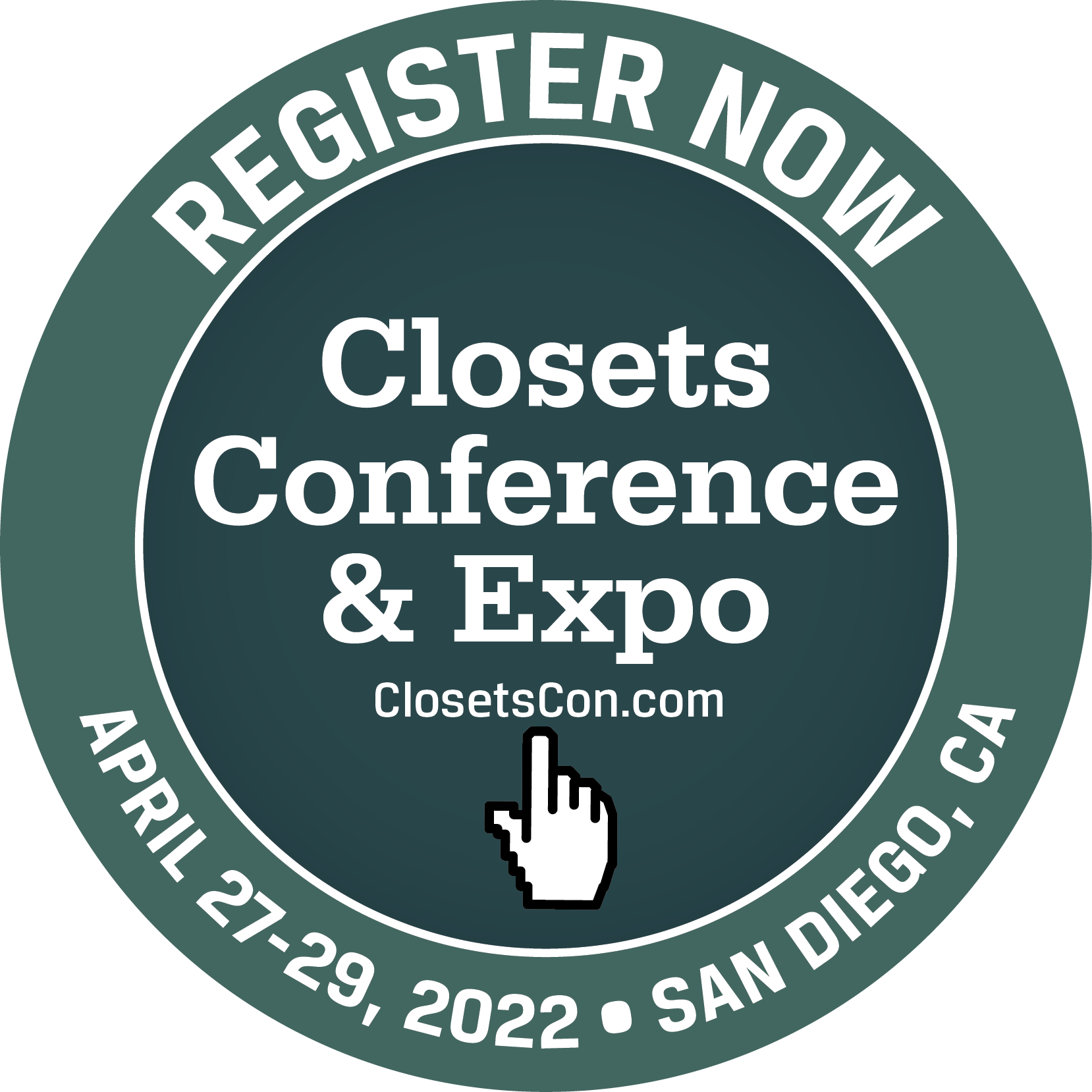 About the 2022 Closets Conference & Expo and Wood Pro Expo California
The Closets Conference & Expo is the annual national event for closet and home storage professionals. It is co-located with Wood Pro Expo California (WPE), a regional marketplace for woodworking professionals. The events are organized by Closets & Organized Storage and FDMC magazines respectively, each part of Woodworking Network. The twin-bill event is scheduled for April 27-29, 2022, at the San Diego Convention Center in San Diego, Calif.

The Closets Expo and WPE each kick off with a separate full-day conference on April 27, followed by the two-day expo, April 28-29, featuring woodworking machinery, supplies, and components. Additional educational programming is offered on both days of the expo. Tours of local manufacturing plants and the popular Top Shelf Design Awards networking reception are also key features of the event.

For information about exhibiting and sponsorship opportunities, contact Laurel Didier, publisher of Closets & Home Storage. For all other inquiries, contact Kim Lebel, show manager. 

View the interactive exhibitor prospectus.

More upcoming Woodworking Network events
Executive Briefing Conference, September 15-17, 2022, The Broadmoor, Colorado Springs, Colo.
Wood Pro Expo Lancaster, October 13-14, 2022, Spooky Nook Sports Center, Manheim, Pa.
Salon Industriel du Bois Ouvré (SIBO), October 27-29, 2022, Centrexpo Cogeco, Drummondville, Quebec.
Have something to say? Share your thoughts with us in the comments below.