Cabinet Vision's latest closets design package will be shown at Expo March 23-24
March 16, 2016 | 1:47 pm CDT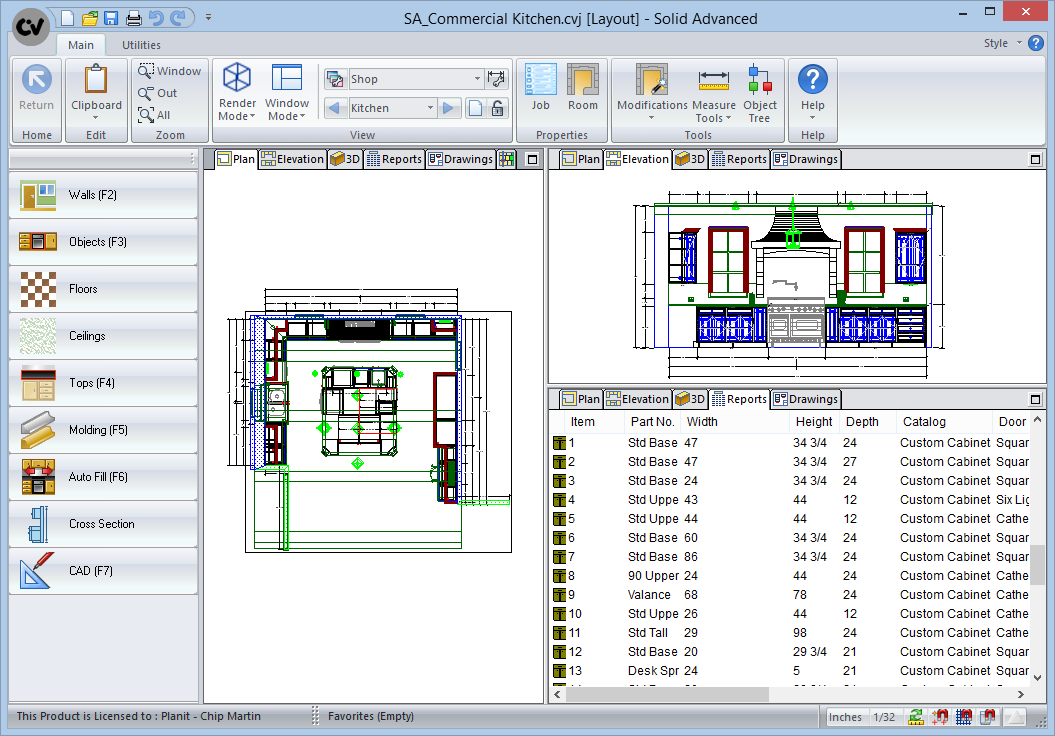 PASADENA, Calif. - Cabinet Vision, a robust design-for-manufacturing solution by Vero Software, will be showcased March 22-24 at the Cabinets & Closets Conference & Expo, hosted at the Pasadena Convention Center in Pasadena, Calif.

Cabinet Vision Version 9, the latest release of the software, represents a significant update to the world's leading design-for-manufacturing software for woodworkers. Version 9 delivers over 200 new features and enhancements, making it one of the most substantial and anticipated updates in the product's more than 30-year history.
The conference and expo is produced specifically for cabinet and closet professionals. The 2016 edition of the Cabinets & Closets Expo & Conference offers the latest technologies, including machinery and software, in addition to the opportunity to network with peers and industry leaders. For the first time ever, the conference portion of the event will include a track on finishing, as well as its traditional cabinets and closets tracks.
Visitors to the expo are encouraged to learn more about Cabinet Vision at Booth No. 201, where demonstrations of the latest upgrades and features will be available.
 
Part of the Vero Software Group, Cabinet Vision is a unique solution for manufacturers in the woodworking industry. Its products help enable any furniture or cabinet manufacturer to fully automate and integrate its design through improved manufacturing processes and greater efficiency. In addition to producing significant time savings, Cabinet Vision elimi-nates costly mistakes and increases productivity.

Headquartered in England, Vero Software designs, develops, and supplies CAD/CAM/CAE software radically enhancing the efficiency of design and manufacturing processes, provid-ing its customers with exceptional value through high productivity gains and significantly reducing time to market.

The company's world-renowned brands include Alphacam, Cabinet Vision, Edgecam, Machining STRATEGIST, PEPS, Radan, SMIRT, Surfcam, WorkNC and VISI, along with the production control MRP system Javelin. Despite the diversity of application, these solutions have one thing in common: they all address the rising challenges of achieving manufacturing efficiencies and bring huge value to the operations in which they are deployed.
 
Vero is part of Hexagon (Nordic exchange: HEXA B), a leading global provider of infor-mation technologies that drive quality and productivity across geospatial and industrial en-terprise applications.  For more information, please visit www.verosoftware.com.
 
Have something to say? Share your thoughts with us in the comments below.