Orlando-based ClosetMaid expanded its ProGarage product line with the introduction of new cabinets, a workbench, table top and shelf kit.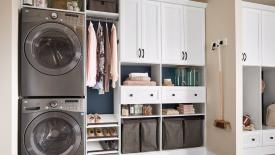 ClosetMaid executive Brian Dougherty shares his thoughts on how the pandemic has impacted design trends.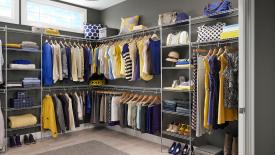 According to a study, storage products in a home can enhance the wellness of the new homeowner or renter.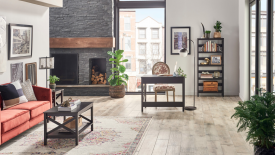 ClosetMaid added a flexible and customizable, modular closet system to its portfolio of closet organizers and expanded its storage furniture line.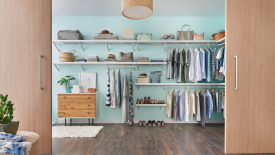 ClosetMaid will showcase new accessories, finishes and upgrades for its popular textured wood product MasterSuite and ExpressShelf and ShelfTrack at the 2019 Builders Show.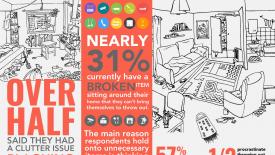 According to a study released by ClosetMaid, approximately 47 percent of Americans have clutter-induced anxiety with the average person stockpiling 23 unnecessary items in their homes.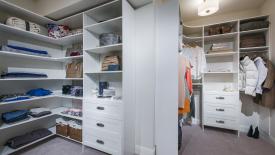 Currently part of Emerson's Commercial & Residential Solutions business, ClosetMaid is based in Ocala, Florida.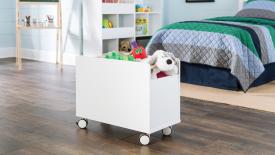 ClosetMaid has launched KidSpace, a new collection of kid-tested and approved juvenile storage furniture.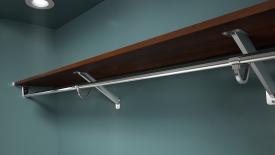 ClosetMaid officially launched ExpressShelf - a new pre-finished shelf and rod system - at the 2017 NAHB International Builders Show.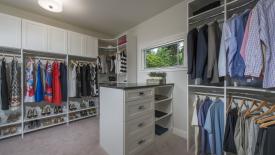 Closest Creations provided 12 home storage configurations for a new custom-built home in Bellevue, Washington, using ClosetMaid MasterSuite closet systems in a wide variety of configurations, including a vanity.