Bella cabinets held open house and tech tour demonstration
May 30, 2017 | 8:36 am CDT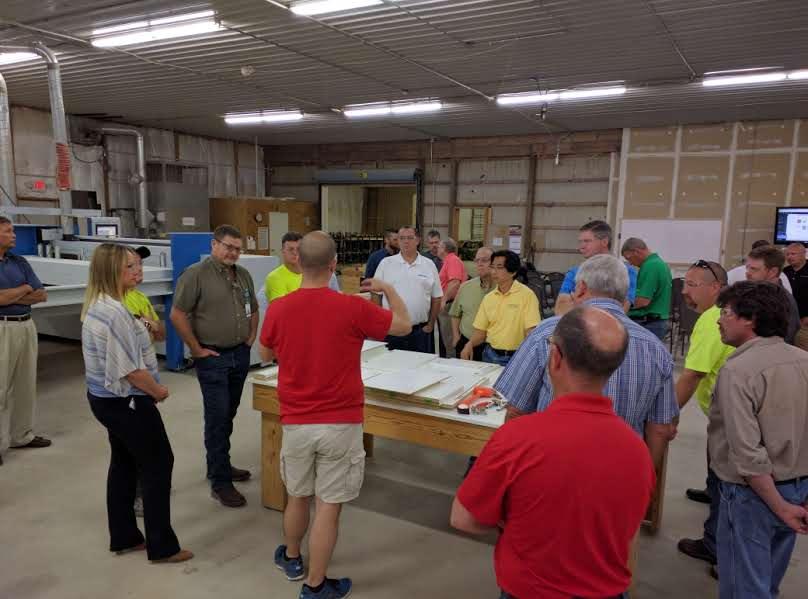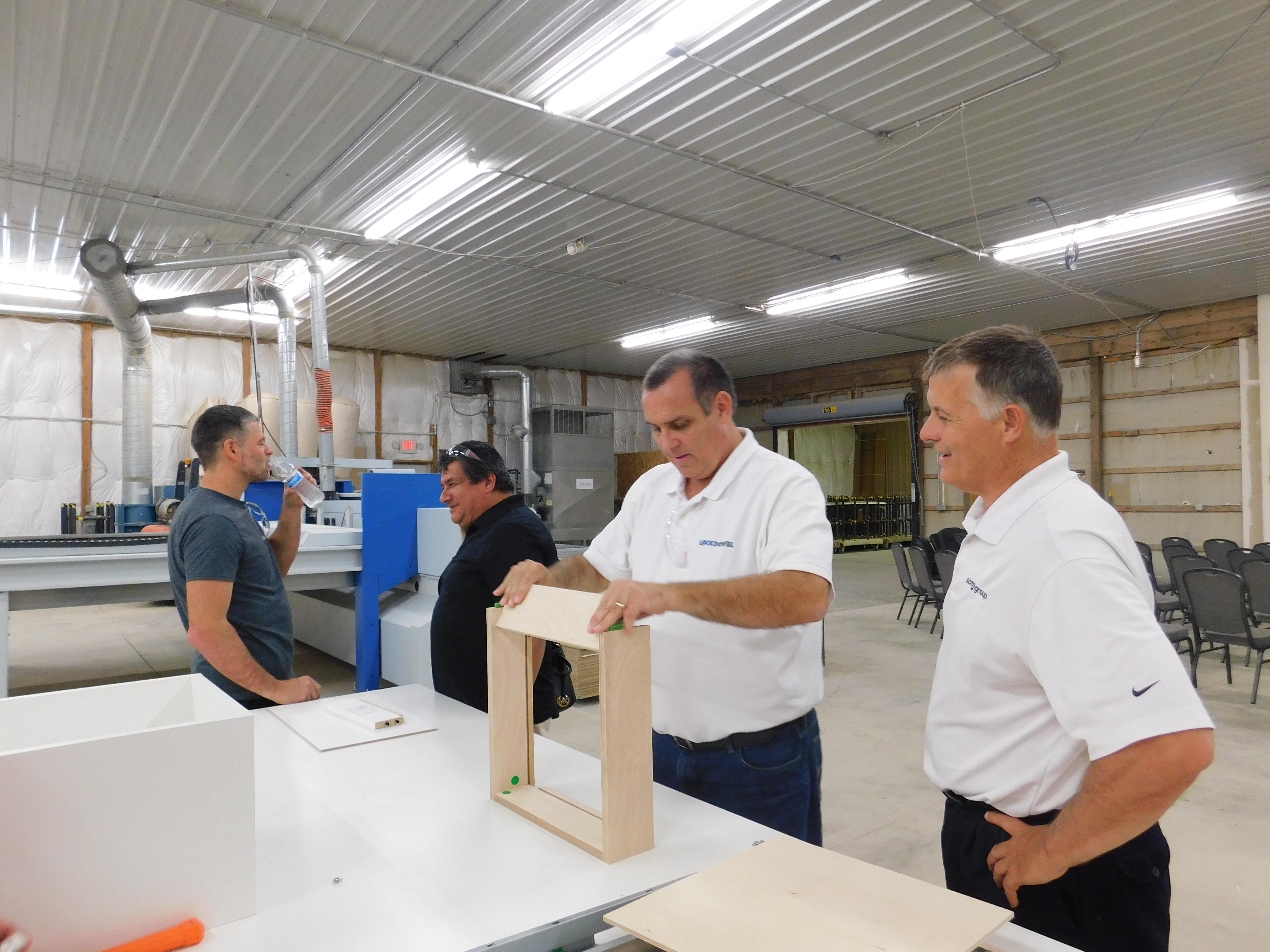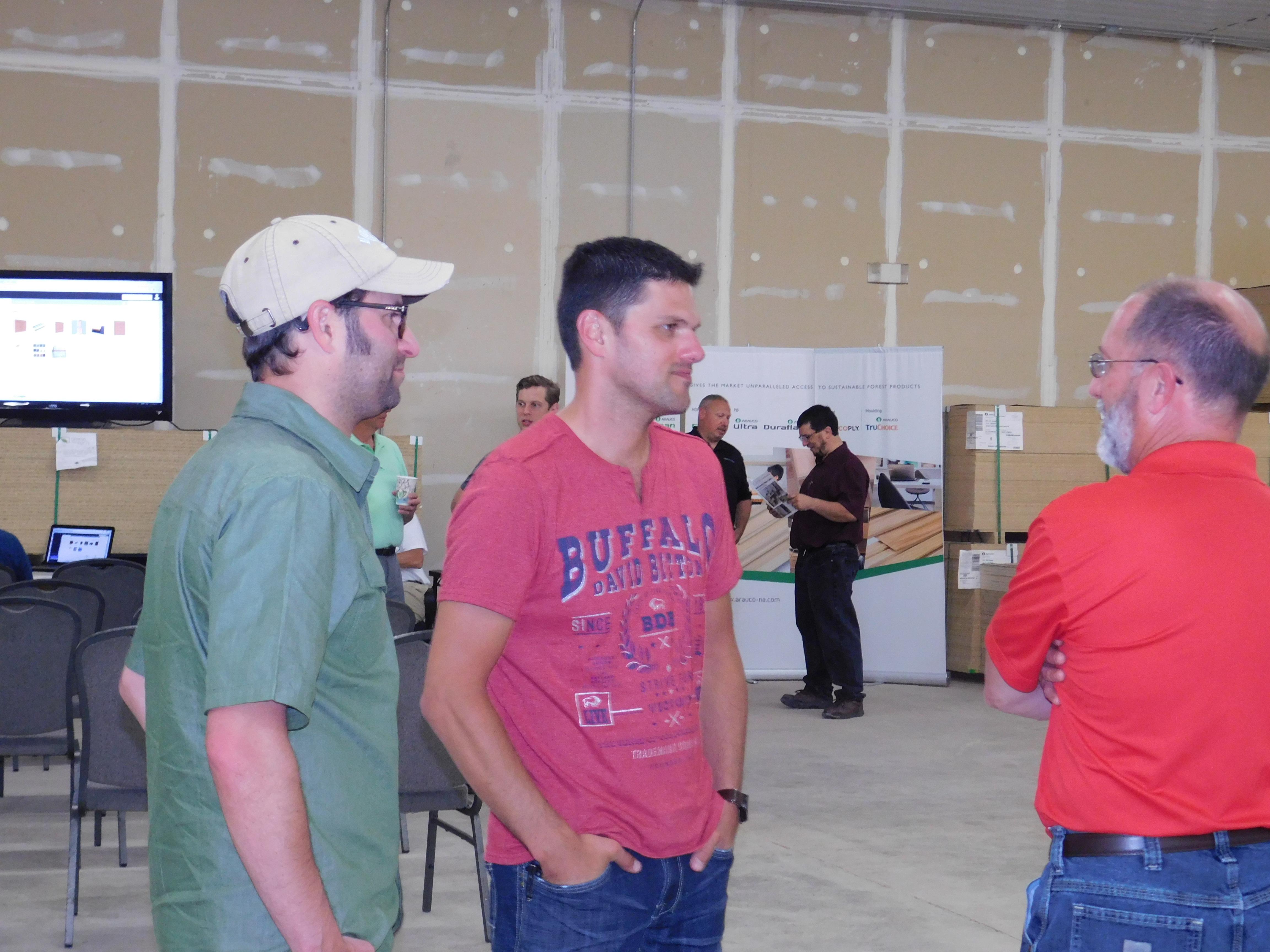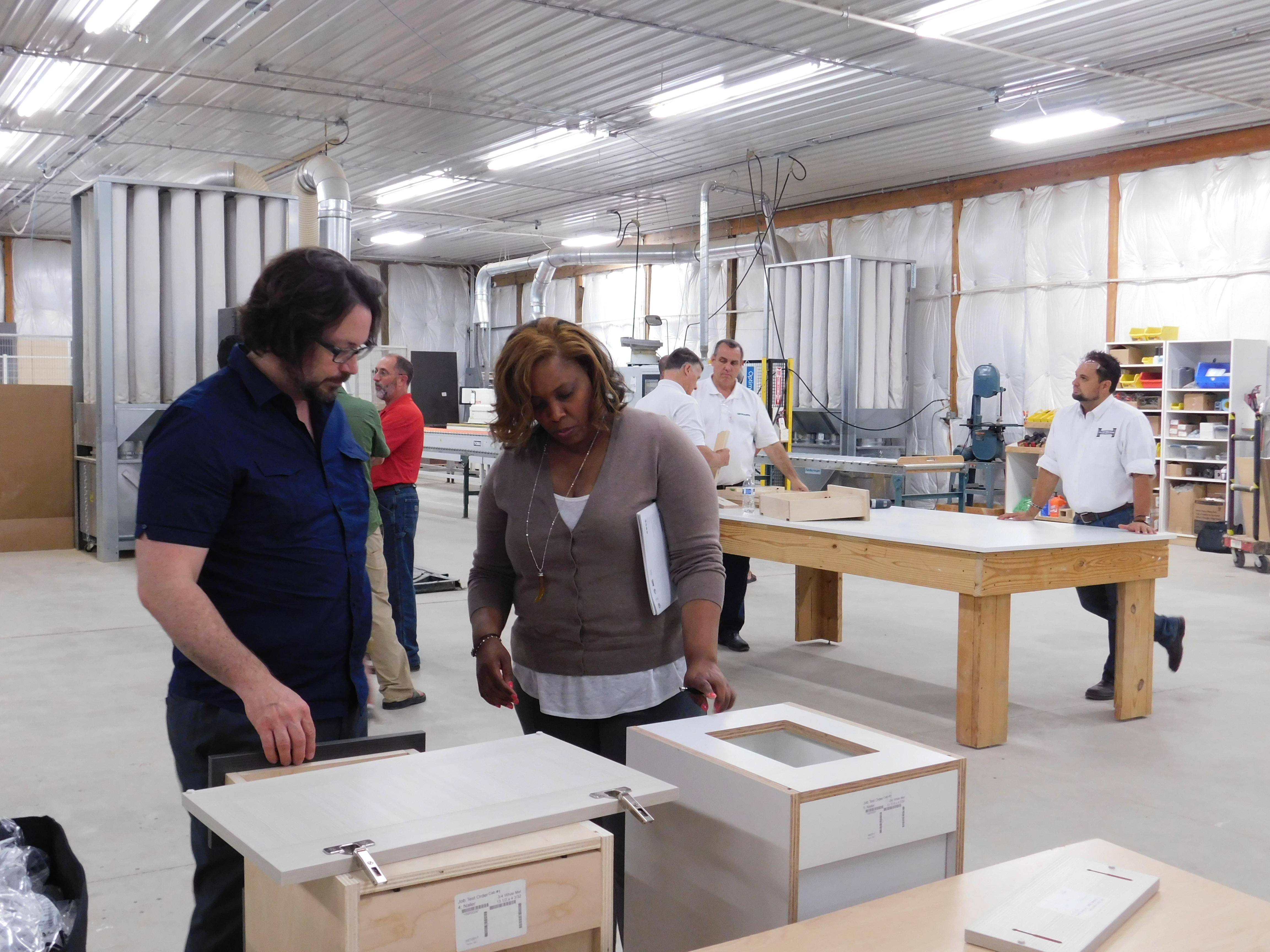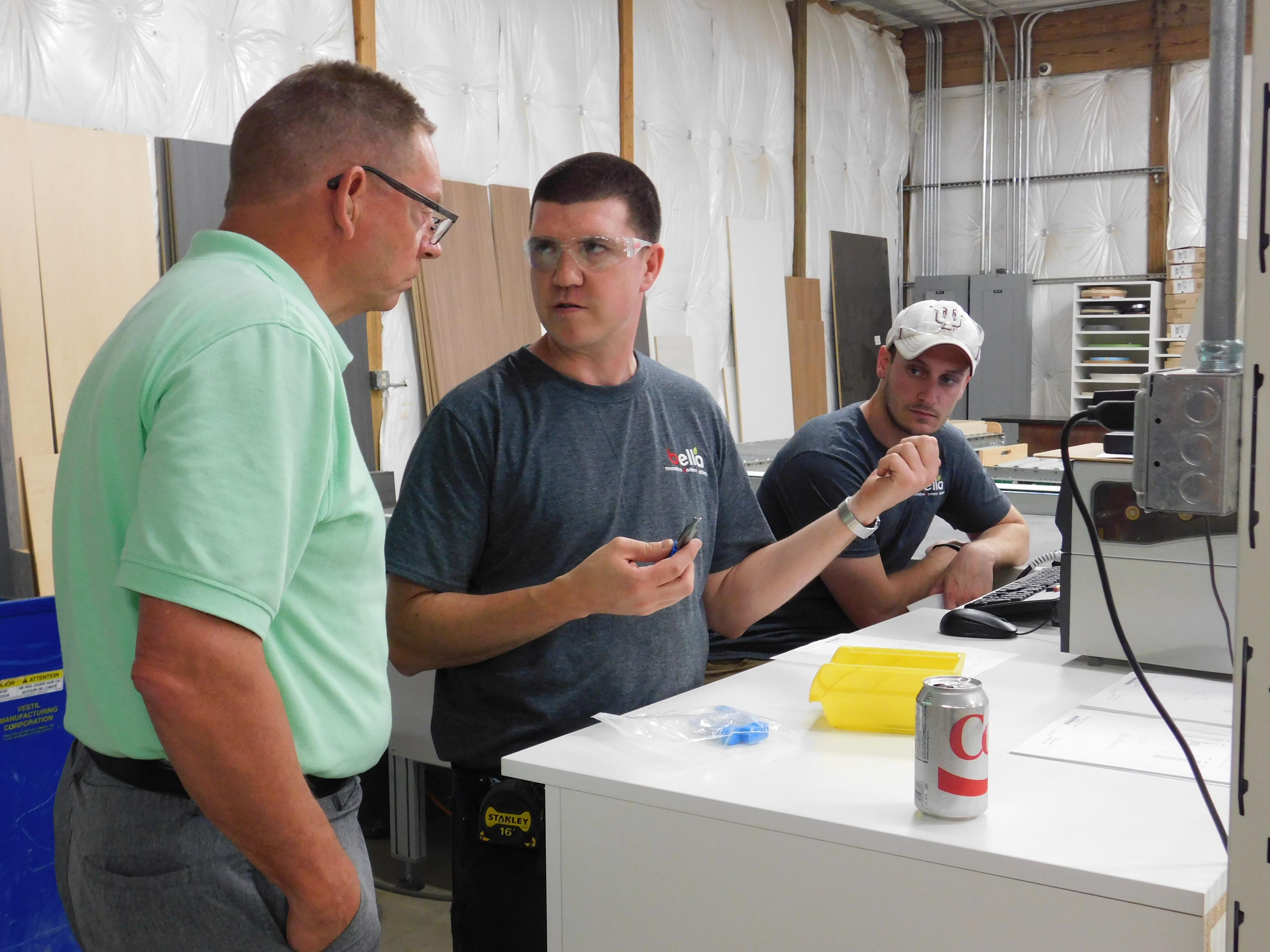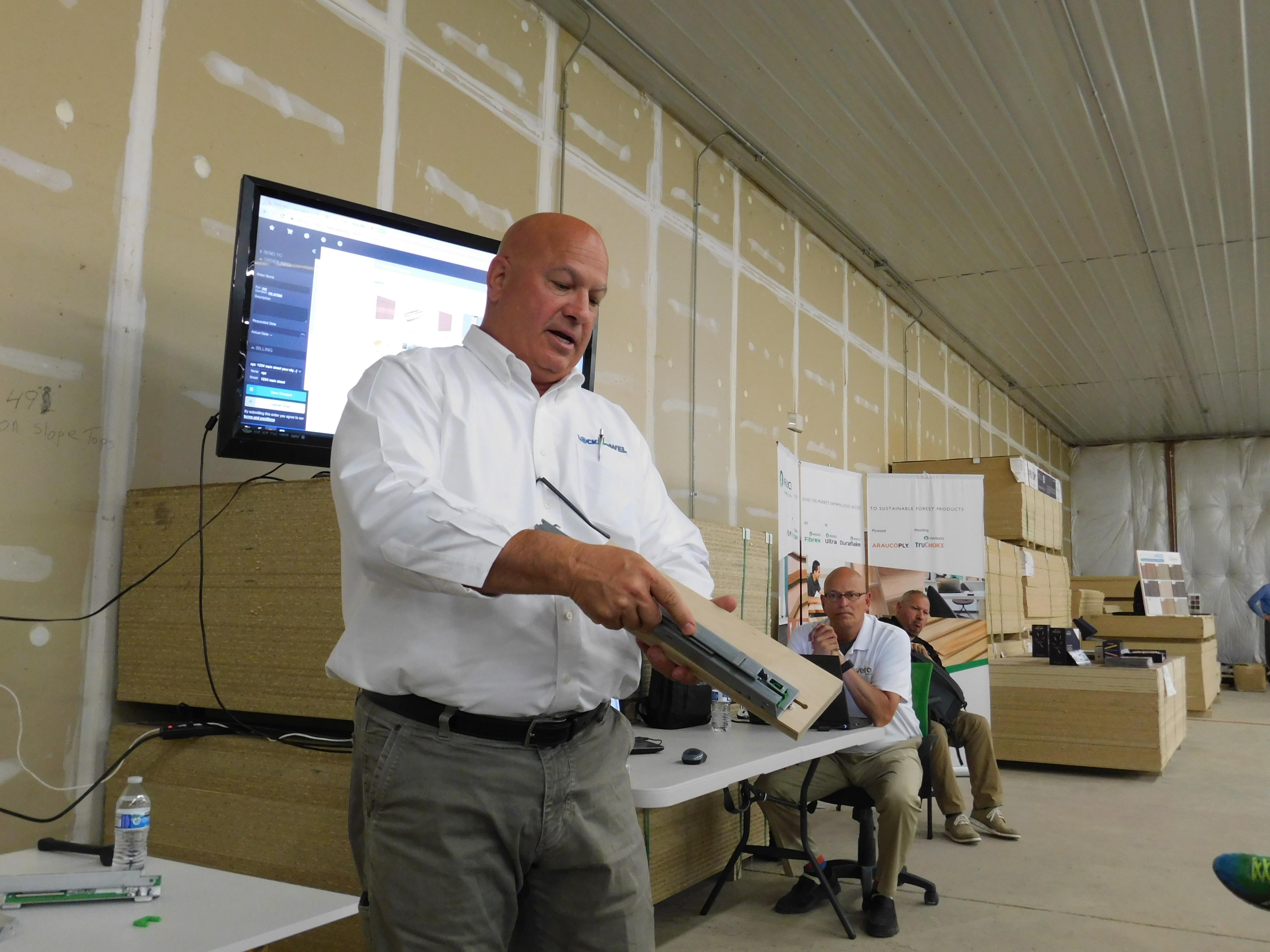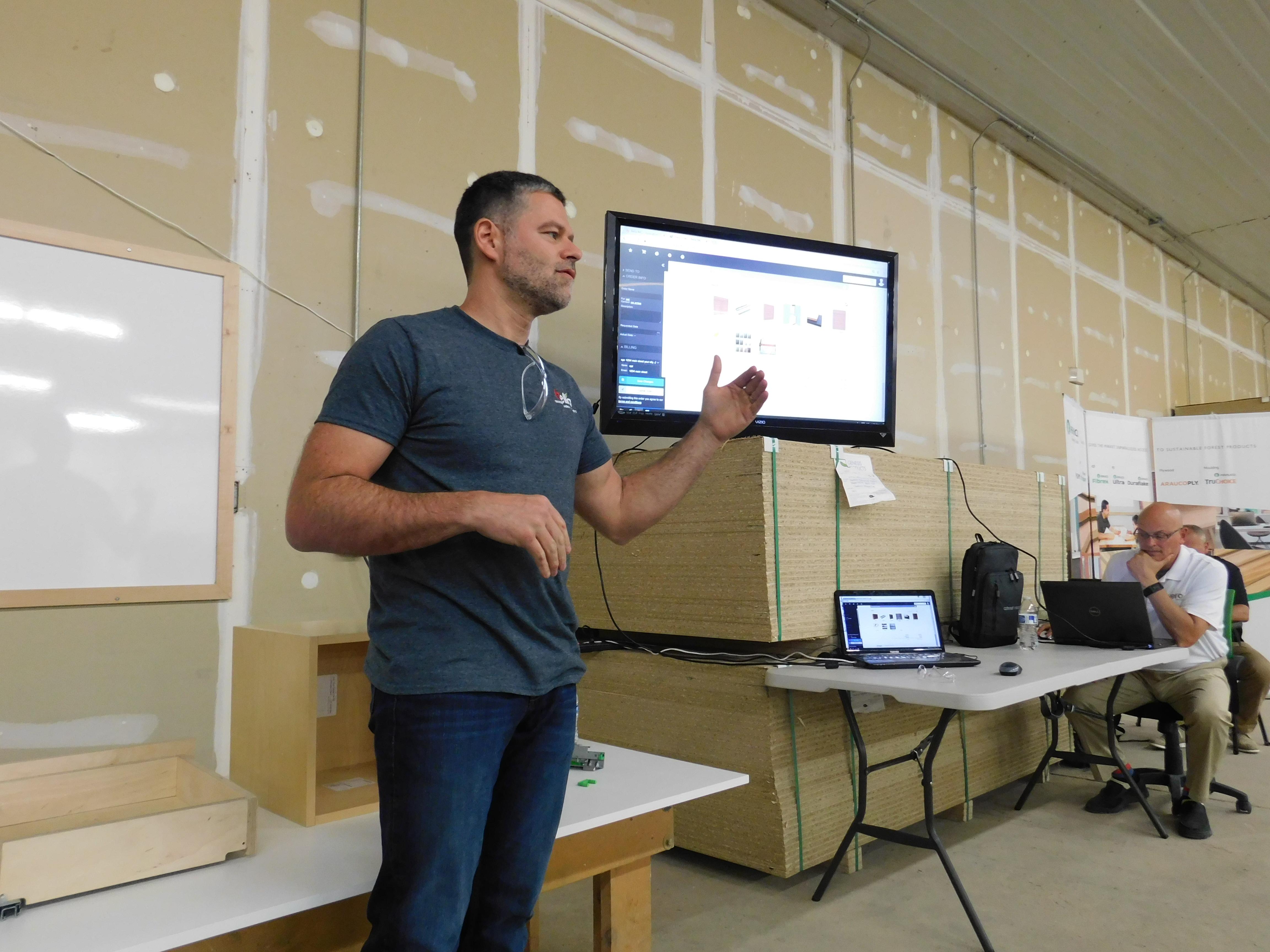 Bella IMC held an open house May 18 and 19 offering builders, cabinet makers and other industry professionals a first-hand look at its process of manufacturing cabinets using the Lockdowel EClips system in conjunction with Allmoxy and Cabinet Vision.
The free tech tour kicked off with a presentation from Lockdowel representatives — CEO Stephen Macdonald and Darin Johnson showing just how easy and quick it is to assemble a cabinet or drawer using the technology.
Next, Bella IMC President Chad Shelton discussed how reading the book "Good to Great" got his woodworking company to focus solely on making what it was good at building — cabinet boxes. That decision led him to connect with Macdonald and to implement a manufacturing process that integrates the Lockdowel EClips system with Allmoxy and Cabinet Vision.
Brady Lewis from Allmoxy gave open house attendees a brief review of the industrial revolution and how the internet has impacted manufacturing capabilities by offering tools to help companies automate.
Dan Bigelow from Cabinet Vision gave the last presentation of the day on how the software program is integrated in the entire manufacturing process.
Next, attendees saw a live demonstration of the streamlined process as panels were routed on the Morbidelli CNC router, edged banded on the SCM Olimpic K600, bored and fitted with the Lockdowel EClip fittings and then quickly assembled.
Besides the OMAL boring machine, additional machines capable of using the Lockdowel EClips system include Pillar Machines and Laguna Tools.
Have something to say? Share your thoughts with us in the comments below.