Join ACSP at Cabinets & Closets Conference & Expo 2020
February 5, 2020 | 9:44 am CST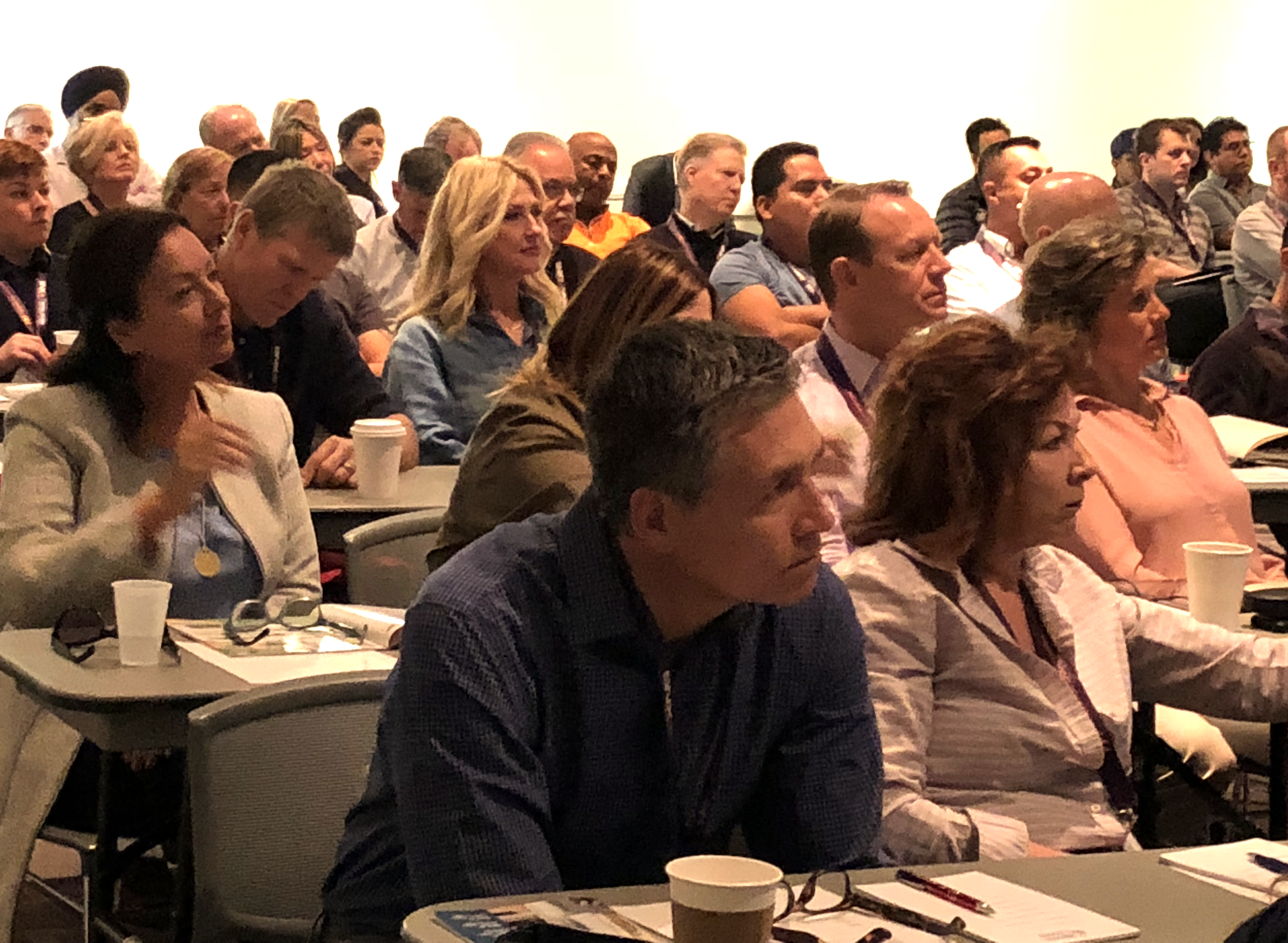 ARLINGTON, Texas - The Association of Closet and Storage Professionals (ACSP) will focus on education at the 2020 Cabinets & Closets Conference & Expo through its professional certification programs and round-robin style round tables on March 12.
The ACSP round tables will cover a number of topics from lighting to photography offering attendees an opportunity to talk directly with industry experts - both vendors and peers - sharing some of their top concerns and challenges.
"Roundtables at any conference can give peer insight that can't be valued. Having closet titans at the tables has steered my marketing budget, installation processes and sales goals," said Eric Marshall, MSD, owner of Kitchens and Closets by DEA and ACSP President-Elect.
Round tables
Lighting: Greg Price and Richie Demarco
Software: Joe Bergamo and Carrie 
Bredy 
Garage:  Shaun Oriold
Marketing Outside the Box: Mike Carson
Front Office: Christina Relyea
Equipping the Shop: Diana Augspurger 
CRMS: Jeff Klein 
Closing the Sale: Eric Marshall
Photography: Wendy Scott 
Certification
ACSP has long been a proponent of establishing industry standards through its certification programs and has offered certification testing opportunities at the annual Cabinets & Closets Conference & Expo. 
"We will be doing our testing at the Cabinet & Closets Conference & Expo [March 11-13]  and we will also be testing and releasing the installer's certification test at the conference," said Wendy Scott, MSD, Boutique Closets and Cabinetry, ACSP president.  
Recently, ACSP made updates to its certification programs including a revamp of Level One: Registered Storage Designers. Also, the association is implementing a CEU criteria this year, requiring five credits in order to renew certification. Points can be earned through a variety of options including a published book, attending the Cabinets & Closets Conference, attending the Closet Summit and attending AWFS and IWF,  also, being a presenter at industry events, publishing a written article about the industry and viewing ACSP webinars.
"We think [designers] will see it will enhance their position and that the continued education aspect gives certification greater validity," Scott added. 
Networking
Before the show, the association will host its annual Nuts & Bolts meet-and-greet party, Tuesday, March 10 at 7:30 pm, in the main bar of the Sheraton Arlington Hotel. The unique gathering involves some of the most important tools in home storage - nuts and bolts, ACSP says, and it invites members to join them and find out how to play the game.
Learn more about the Cabinets & Closets and Wood Pro Expo Texas conferences and register to attend.

About Cabinets & Closets Conference & Expo
The Cabinets & Closets Expo (CCCE) is the annual national event for cabinet and closet professionals and is co-located with Wood Pro Expo. The events are organized by Closets & Organized Storage and FDMC magazines respectively, both part of Woodworking Network.


The Cabinets & Closets event leads off with a full-day executive conference followed by the two-day expo featuring woodworking machinery and supplies. Additional educational programming is offered on both days of the expo. Tours of local manufacturing plants and the popular Top Shelf Design Awards reception are also key components of the event.

The 2020 CCCE is scheduled for March 11-13 at the Arlington Convention Center, Arlington, Texas. For information about exhibiting, and sponsorship opportunities, contact Patrick Filippelli of Hall-Erickson Inc. at ccce@heiexpo.com. or phone 800-752-6312. 
Have something to say? Share your thoughts with us in the comments below.