LPI laser measuring system named Visionary winner for productivity gains
August 4, 2017 | 3:59 pm CDT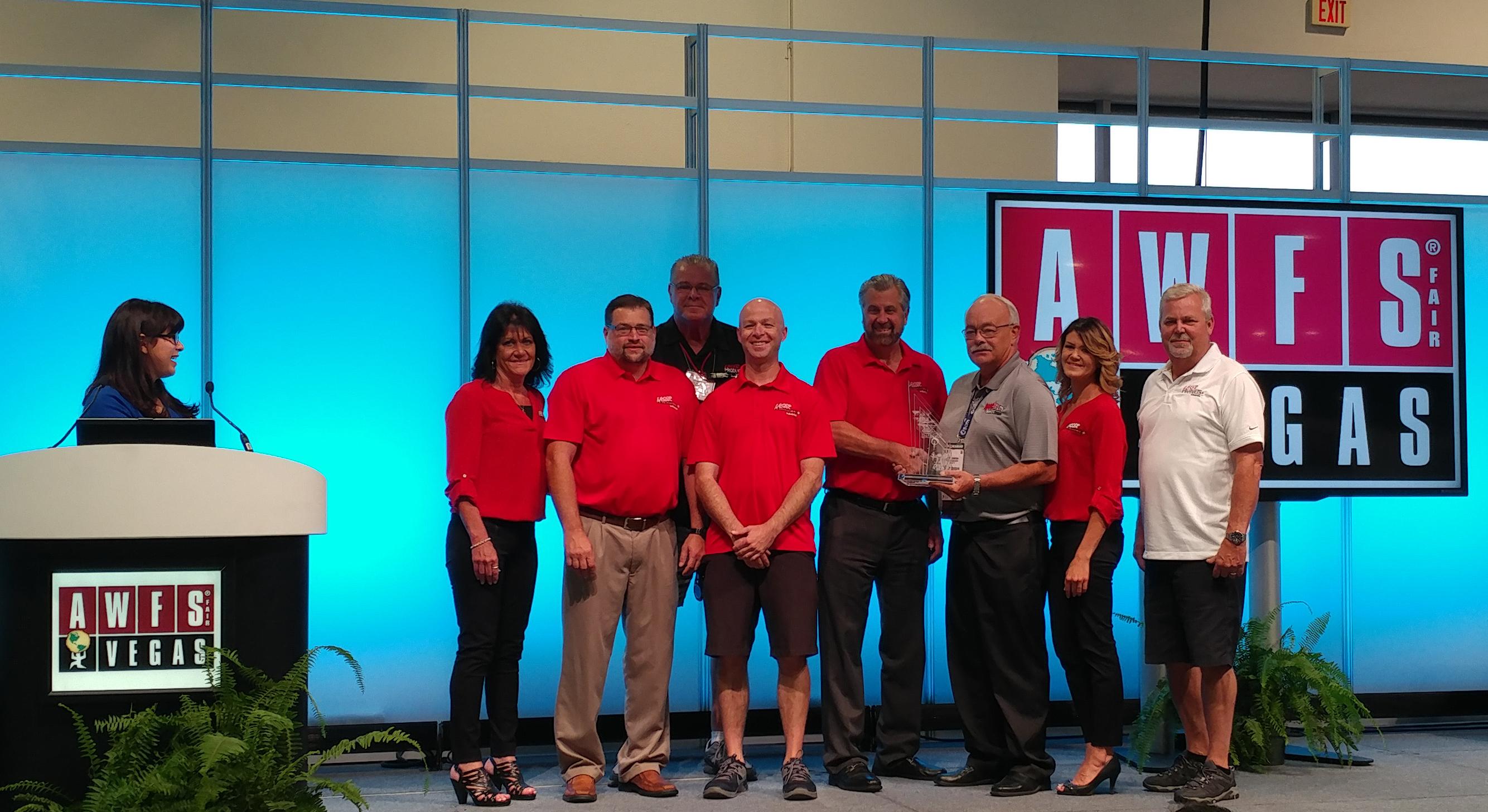 ROMEOVILLE, Ill. -- The new Laser Products Industries LT-2D3D-C laser measuring system for woodworkers received the Visionary Award at AWFS Fair.
Cited for its ability to improve workplace productivity, the laser system was selected from 33 finalists nominated from 27 companies by a panel of judges representing leaders in the woodworking industry. Products are evaluated on quality, production impact, practicality, innovation and user-friendliness and are presented annually at the AWFS Fair.
The LT-2D3D-C was designed with the woodworking industry in mind to record precise jobsite measurements, import collected data into 3D design and layout software, and quickly generate renderings. The system was developed to give woodworkers a competitive advantage in both winning new jobs and expanding business opportunities. New this year is an optional high-resolution camera that ensures woodworking fabricators the most accurate measurements regardless of distance or lighting conditions.
"Laser Products is thrilled to receive the Visionary Award," said Rich Katzmann, president. "This is our first year in the woodworking market. To be recognized so quickly by the AWFS for creativity and innovation is truly a testament to how our system's capabilities ensure that woodworking companies, large and small, will be able to dramatically grow their business and win significantly more jobs."
Have something to say? Share your thoughts with us in the comments below.