Corrales to facilitate Cabinet Makers Association roundtable at AWFS Friday, July 19
June 4, 2019 | 2:39 pm CDT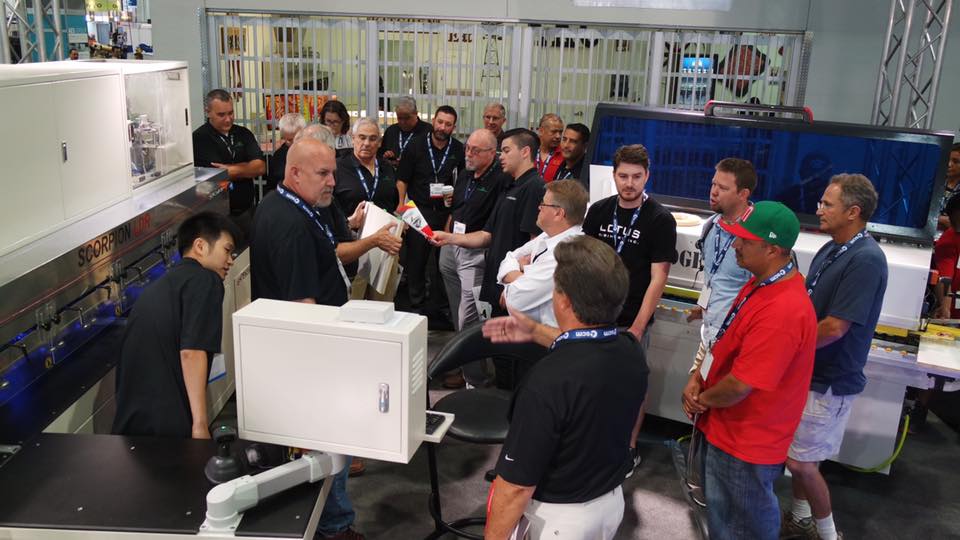 LAS VEGAS
-- Chris Corrales, the owner of CNC Factory, will facilitate the Cabinet Makers Association AWFS Educational Roundtable Discussion, "What's Your Problem" at 11:30 a.m.  on Friday, July 19 during AWFS 2019. The event is free and can be added when registering for AWFS at
AWFSFair.org
.  Corrales, who was running his own woodshop and producing more than 100 cabinets a day, tweaked and rebuilt many CNCs before making his own machines and ultimately opening CNC Factory in Santa Ana, California where his machines are engineered and built today.  
Participants of the CMA/AWFS educational lunch and learn series are encouraged to discuss: Growth Management, Pricing, Finding a Market Niche, Choosing Equipment and more. Email CNC Factory for free tickets to AWFS and the CMA Lunch and Learn with Chris Corrales educational session:
[email protected]
"This is a great opportunity for cabinet and furniture makers to see how others are overcoming the same problems they may be having," Corrales says. "In addition, we can learn easier ways of doing things, and better ways to solve everyday problems while becoming more profitable!"
CNC Factory will be in Booths 7414 and 9082 at AWFS 2019 in Las Vegas July 17-20. 
Have something to say? Share your thoughts with us in the comments below.