Friulmac Randomax Evo Combines Wood Defecting & End Matching
June 15, 2014 | 10:47 am CDT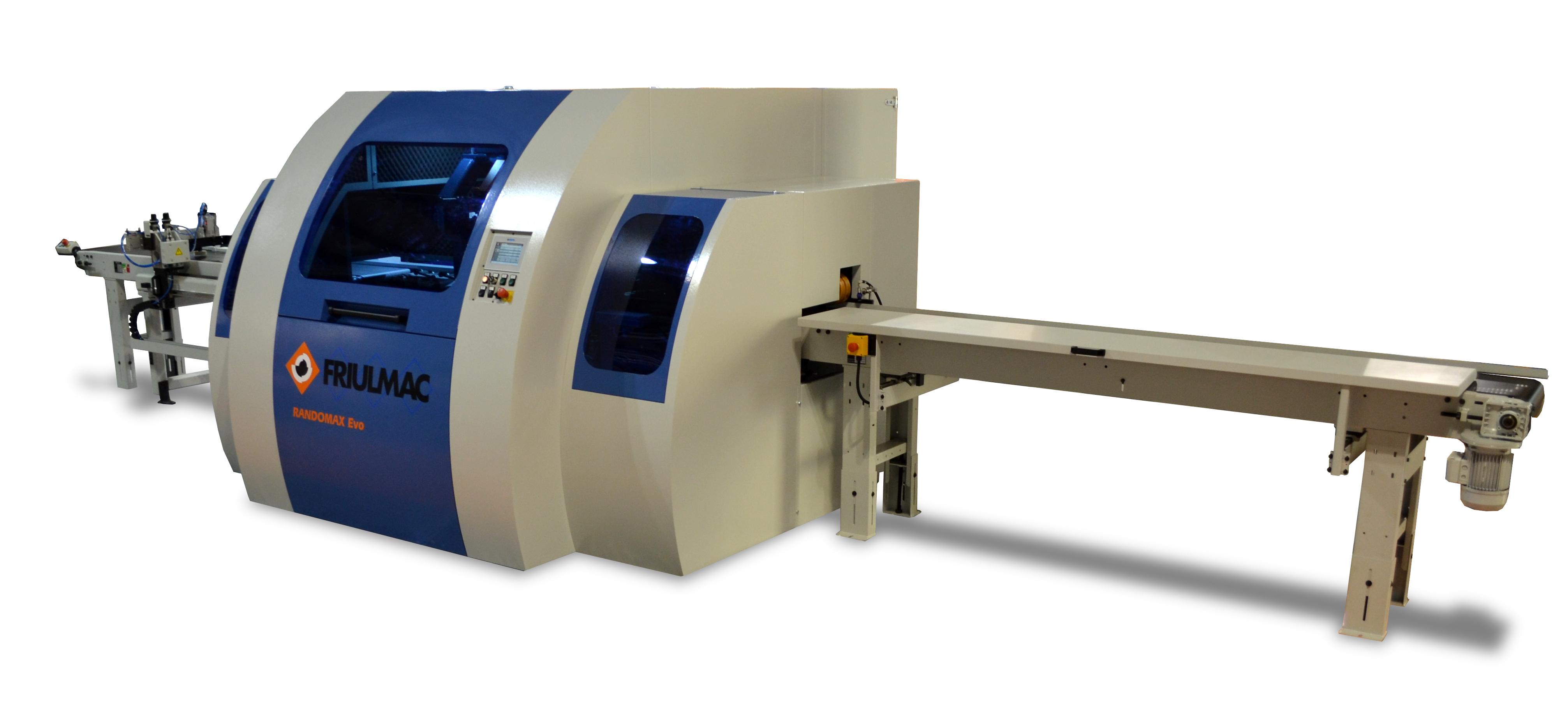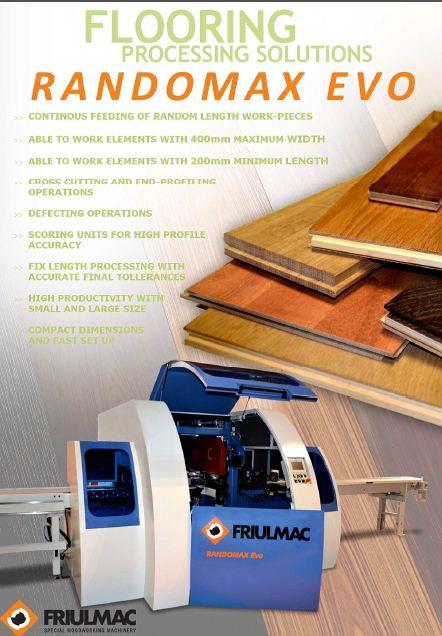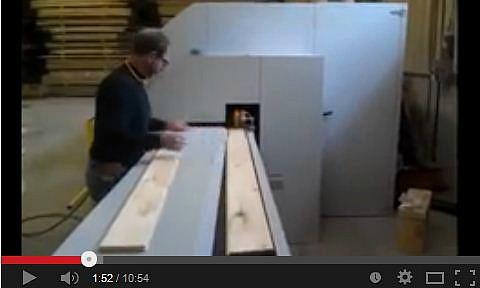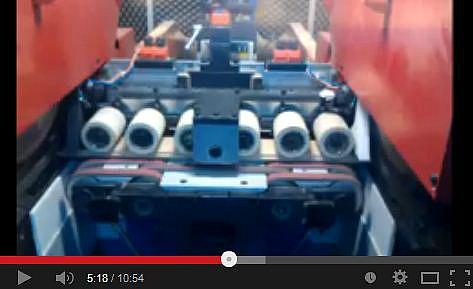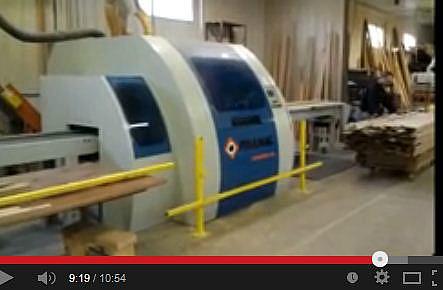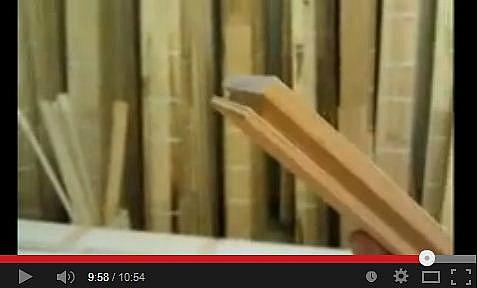 HICKORY, NC - Friulmac's Randomax Evo, a machine that combines defecting and end matching of lumber, advanced to the finals of the IWF 2014 Challengers Awards competition.
The Randomax helps manufacturers of lumber, wood components, and hardwood and engineered flooring eliminate processing steps. For example, Friulmac says the typical flooring manufacturer produces products through a side matcher or moulder and then chops out defects using a an up-cut saw, radial cut-off saw or a variety of other methods. Those pieces are then transported to another machine to process end matching or other type of end work. The Randomax performs these two operations in one machine more safely, Friulmac says.
How the Randomax Evo Works
   • The operator marks the defects in the lumber with a fluorescent crayon and lays it onto a conveyor belt.
   • The conveyor automatically feeds the board into the Randomax where it is completely enclosed in a safety cabin.
   • A sensor detects the mark. The workpiece is positioned and securely clamped. The defect is chopped out.
   • While the work piece is still clamped, a shaper cutter head processes the end match profile.
    • After end matching, machine's work piece is released from the clamps and proceeds forward to the opposite side of the machine where it is clamped again. At this point, the part is either processed for a defect, end matched on the outgoing side or both to complete the part.
Other Randomax Evo Features
The Randomax Evo has the added ability to electronically tally or count the work processed. The tally system and electronic reporting can be linked to the factory mainframe to keep track of quantity produced, lumber yield, and a variety of reports that make the process more efficient. This allows a manufacturer to accurately measure the random length flooring processed and properly manage the inventory sold to the precise measurements, Friulmac says.
A wood products manufacturer can preset a lineal footage requirement and the machine will stop once the job is complete preventing overruns. The machine also can produce random length components or fixed-length components with tolerances of +/-0.1mm for precise products such as herring bone, uni-block or parquet floors.
Friulmac will demonstrate the Randomax Evo at booth #6729 during the International Woodworking Fair, Aug. 20-23 at the Georgia World Congress Center in Atlanta. Learn more about the Randomax Evo by viewing a brochure about the machine or viewing the video below.
Have something to say? Share your thoughts with us in the comments below.