NextWave Ready2Rout Electronic Router Fence at IWF 2014
May 15, 2014 | 6:52 pm CDT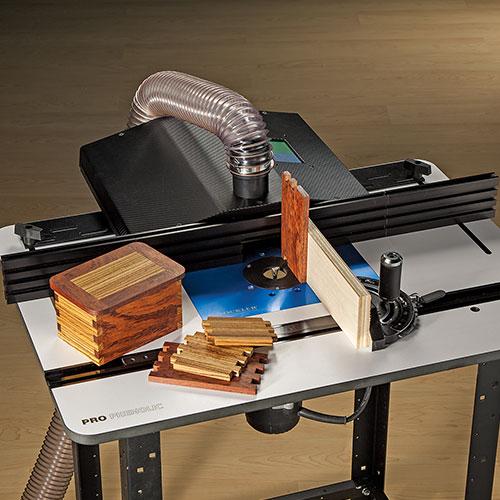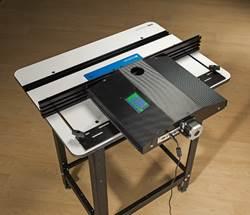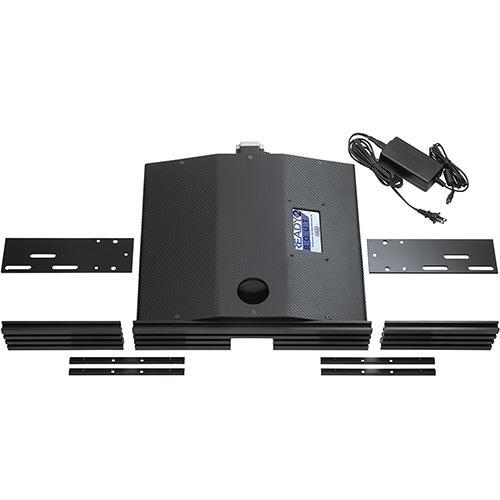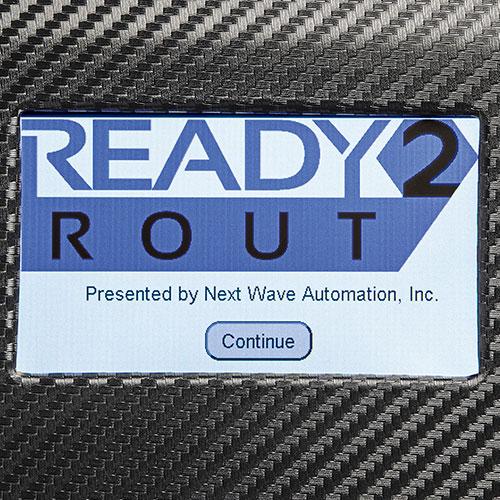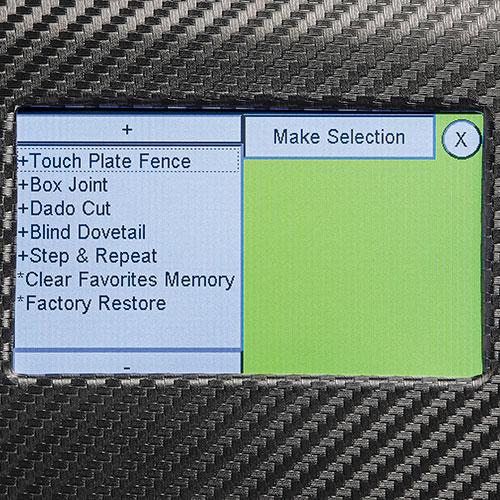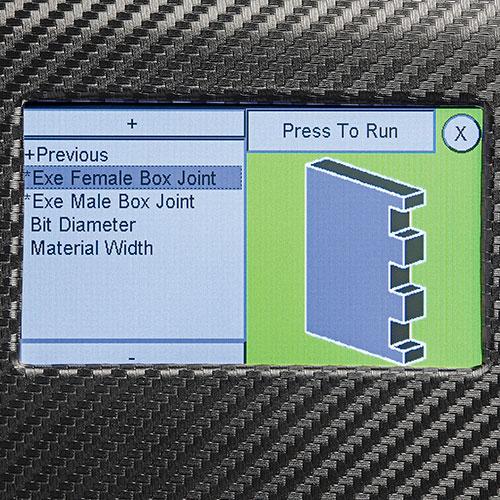 The Ready2Rout from Next Wave Automation, the first electronically controlled fence for hand-held routers, will be shown at IWF 2014. It is a finalist for the Challengers Awards competition.
The Ready2Rout consists of a controller box featuring a touch screen interface attached to an aluminum multi-track router fence. The fence automatically adjusts according to the numerical input from the user and comes pre-loaded with apps for box joints, dadoes, and half-blind dovetails.
The electronic adjustment eliminates the imperfect and tedious nature of adjusting the fence by hand, and also allows users to repeat cuts indefinitely on their router table by recalling stored positioning data from the hard drive.
The Ready2Rout is an enclosed controller box attached to the back of the router fence and features a touch screen interface and a precision lead screw with anti-backlash. Three apps are included for box joints, dadoes, and half-blind dovetails, plus step-and-repeat functions such as those for fluted columns and beadboard.
Though the fence works without needing to be connected to a computer, the USB port on the back allows users to  install additional apps and update software. The extruded aluminum multi-track fence allows easy addition of stops and other router table jigs and accessories. The Ready2Rout is distributed in the U.S. by Rockler Woodworking retails for $599.99.
Next Wave Automation will demonstrate the Ready2Rout at booth #7884 of the International Woodworking Faiir, Aug. 20-23 at the Georgia World Congress Center  in Atlanta.
Have something to say? Share your thoughts with us in the comments below.