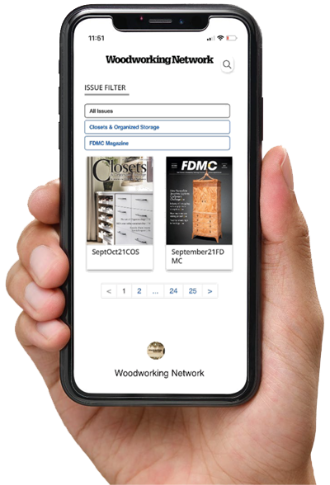 Download the Woodworking Network App
 - Available for Android and iOS devices, free of charge
FDMC and Closets & Organized Storage digital editions in a new reader-friendly format that imitates the experience of reading a magazine.
 
Real time updates on the latest news and stories from WoodworkingNetwork.com.
 
Easily access the most recent podcasts and videos on the home screen.
 
And so much more!